Keeping up with growing trends is challenging. First, one needs to determine which trend would be valuable to implement, and then use brainstorming to integrate it into an email campaign. While all this happens, a trend passes, and the whole process starts over.
Marketing specialists from SendPulse decided to save you time. They prepared a selection of the Top-4 email marketing trends for 2018. Enjoy!
1. Customer-centric content
Content that is highly personalized to your customer's needs, preferences, and interests is called customer-centric.
To create a message that will satisfy the expectations of each individual client, you need to understand the customer profile and be armed with valuable personal data. Mass impersonal emails no longer appeal to subscribers. In 2018, marketers will need to bring all the information and insights about each customer into play.
Marketing departments can collect publicly available information left by a user around the web. It will be complemented by user behaviour data on the website – frequently viewed pages, past purchases, items left in the cart, products added to the wishlist. Any information from user interaction with a previous email campaign will be taken into account as well.
This meticulous work will result in a detailed customer profile and highly relevant email.
Hilton Hotels and Resorts aimed to delight and thank all the members of their rewards program. To do this, the company developed a hyper-personalized email campaign based on information about loyal customers. This email contained an infographic giving insights into each member's travel experience with the brand. It included a customer's name, duration of customer membership, number of stays in the hotel, number of hotels and countries a customer visited.
Such personal data-driven content led to a significant increase in campaign performance.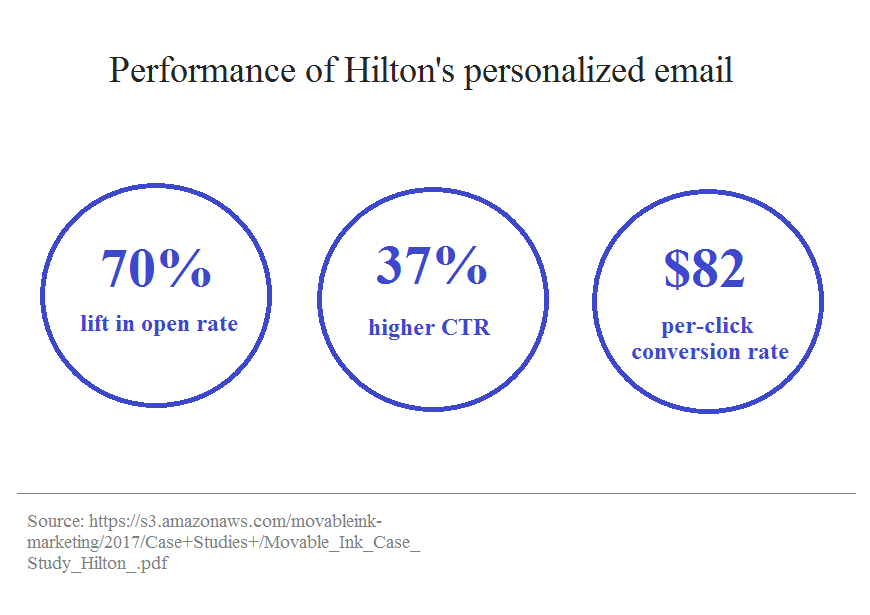 Implementing an email using this personalized type of data has two main advantages. First, a customer receives what is interesting to him or makes him feel special. Second, in the mind of the customer, the brand becomes the one that provided individualized and relevant information. As a result, a long-term relationship between the customer and the brand arises.
2. Interactivity
It's time to turn your back on plain text. According to Litmus research, interactive content appeared to be a leading trend of 2017. Since this type of content boosts engagement, it will only gather speed in the coming year.
The fact that a user can get involved with the content directly in the inbox increases conversion rate by 2 times. Interactivity leads to higher brand awareness and user engagement, as well as helps in segmenting your list of subscribers.
There is a great variety of interactive content: GIFs, image carousels, countdown timers, videos, integrated forms and surveys, navigation bars, ordering capabilities, infographics and so on. Below are just some examples of the interactive content.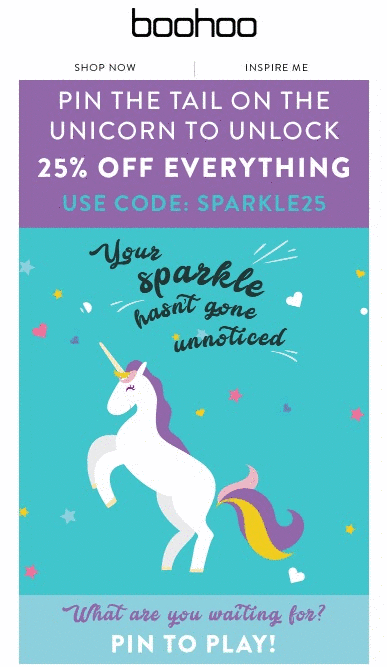 Use interactive content to bring the elements of interaction that users typically see on websites to your emails. Since interactive emails contain more information, clicks on links will become more well-weighed and targeted.
3. Triggered email flow
The term "automation" sounds impersonal and unemotional, as if a robot performed the action. That's very much not the case. Email marketing automation allows companies to be in touch with their subscribers round-the-clock by sending relevant emails based on specific triggers at the exact moment of need.
Statistics prove that automated email messages generate 70.5% higher open rates and 152% greater click-through rates compared to traditional marketing messages. All you have to do is to create an email and choose a specific event that will trigger its launch.
Now take a look at some of the most popular automated emails.
Trigger: a new user has just signed up for your newsletter.
It is proven that the open rate of welcome emails is 4 times higher than any other type of email, and its click-through rate is 5 times higher.

Trigger: a company or a subscriber is celebrating a holiday or birthday.
Compared to promotional messages, Birthday emails have a 179% greater unique click rate, 481% better conversion rate, and 342% higher revenue per email.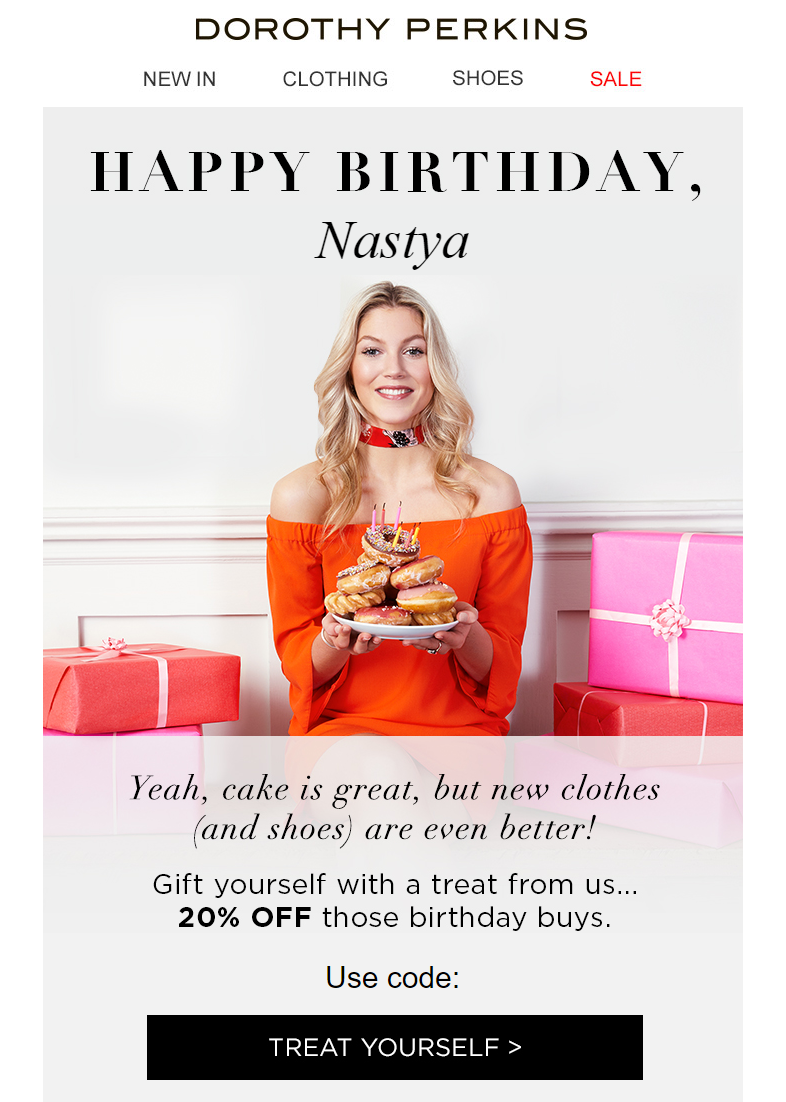 Trigger: a subscriber has put an item in the cart, but has not completed an order.
Statistics show that 50% of recovery emails are opened, and 13.3% are clicked through. Moreover, 1/3 of clicked cart recovery emails convert to a sale.

Trigger: a subscriber has downloaded a free piece of content.
In SendPulse, you can use the system Automation 360, which allows creating triggered email chains combining email, SMS and web push notifications. All of the abovementioned emails can be created there.
4. Artificial Intelligence (AI)
Marketing experts predict a complete transition to machine learning and AI. This change makes good sense, taking into consideration the volume of valuable user data marketers have. What does the shift towards AI mean for you? More free time, thankfully.
And that is why:
AI generates a new subject line for follow-ups to unopened emails. If a subscriber has not opened your first email, he will receive it again with a new subject. According to statistics, AI-generated subject lines outperform human-written ones by more than 95%.
When it comes to resending to unopened, AI also recommends the optimal communication channel – with the focus on users' convenience and better results.
Marketers divide subscribers into large segments and make assumptions about when it is best to send an email. Or they perform dozens of A/B tests to figure out the ideal day for sending. In contrast, AI collects and analyzes data on subscribers' behavior. Based on this information it identifies the usual time and day each subscriber opens emails. That is impossible to do manually.
Use of AI technology automates segmentation and leads to a higher level of personalization. This automation, in turn, saves the time of the marketing department.
Adoption of Artificial Intelligence technology to email marketing is just starting to emerge, but SendPulse keeps track of trends and has been providing its customers with the possibility to discover the benefits of AI for a while now.
Stay tuned for more email marketing novelties and send your trendy campaigns with SendPulse!