Devices of recipients
Different generations of users tend to use different devices. To better understand your audience, you can view statistics by device.
You can examine the following:
      1. Device type
      2. Platform
Linux
Windows
Macintosh
iPhone
Android
iPad
BlackBerry
Windows Phone
      3. Browser
Chrome
Firefox
AppleWebKit
Internet Explorer
Opera Next
Safari
Android Browser
BlackBerry Browser
Opera
IEMobile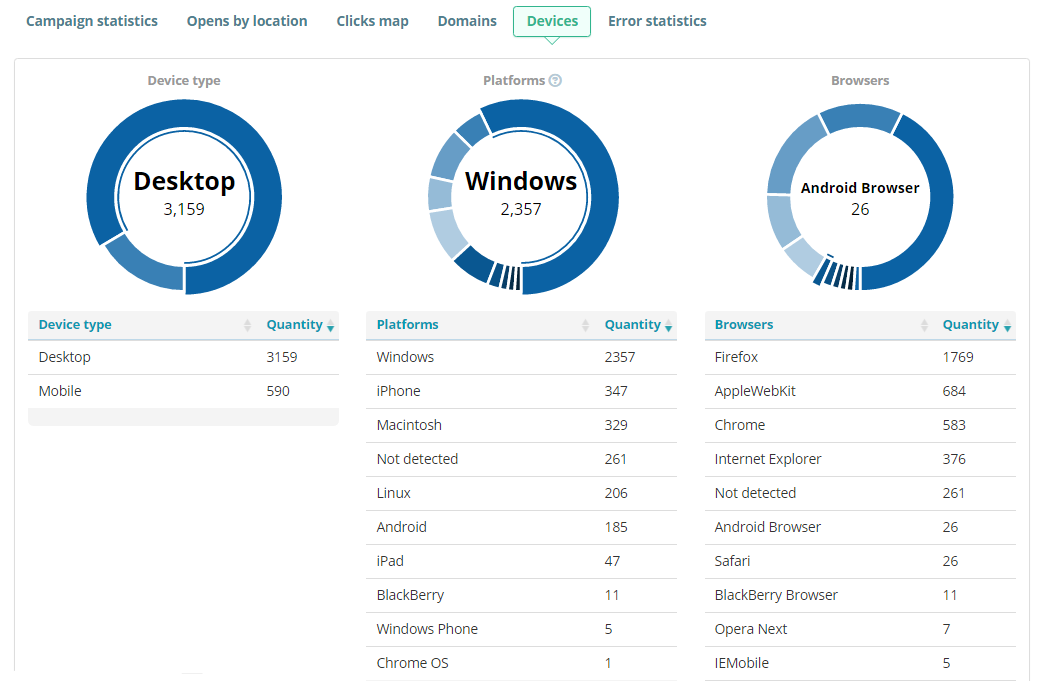 Why do I need device statistics?
Besides just having a better idea of your audience, you can see which part of your audience is most effectively converted and detect any problems with your audience. For example, you may get fewer conversions from readers of your mobile version if the layout appears incorrectly in certain places.