Creating a business page on Facebook is easy. You need to create a business type page and fill it with all the necessary information about your brand. Facebook will guide you through this process.
Step 1: Start Creating Your Page
To start, you need to have your personal profile registered on Facebook. Log in and find the "Create" button at the top of your personal Facebook account. Choose the "Page" option that will allow you to connect with your customers and fans and share news and content with them.
Step 2: Choose Your Page Category and Name It
You need to choose the "Business or Brand" type of page. It's designed to showcase your products and services, increase your brand awareness, and reach out to new potential customers.
Now you need to name your Facebook page and choose the specific category of your business. It's best to use the same name as on the other channels so that your audience could easily recognize and like your page on Facebook. Choosing a category relevant to your business field will help you tailor your Facebook ads to your target audience in the future. Enter words associated with your brand and pick up the most relevant category that pops up.
Step 3: Upload Profile and Cover Photos
This is an optional step: you can add these images anytime later. However, it's best to add a profile and cover photo now so that you have an idea of how your business page will appear to users. It's best to use a simple image as a profile picture. The cover photo is like a billboard at the top of your page. Once you choose these two pictures, make sure they display correctly.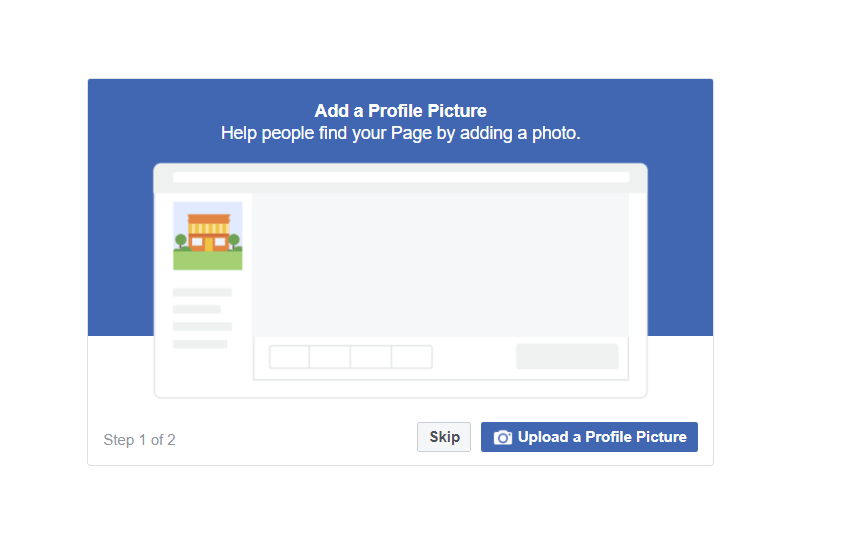 Now, you've technically created the Facebook business page. You can check how it looks below. However, Facebook recommends making several improvements right away to boost your page as soon as possible.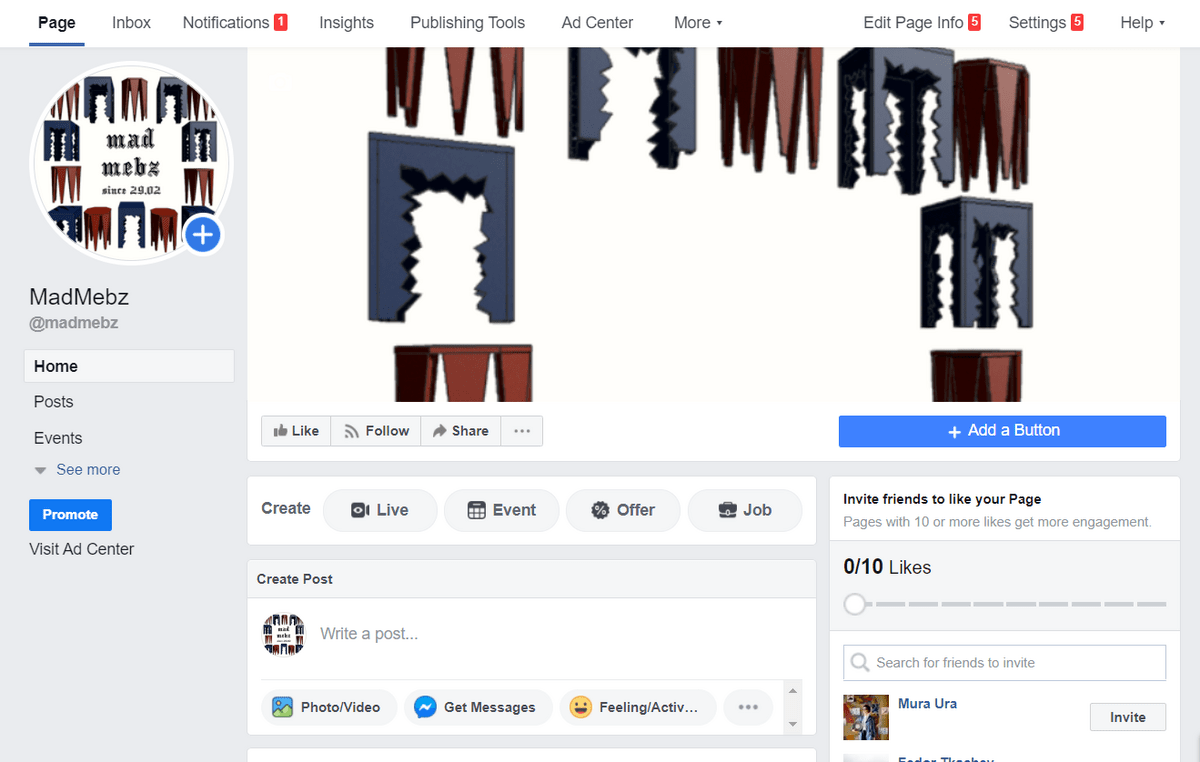 Step 4: Create Your Page Username
You can find this option under your page's profile picture. A unique username will help people easily find your brand on Facebook. Facebook also recommends creating a similar name as on your business page. You can only use letters, numbers, and periods in it, and it should be at least five characters long. You can always change it in the "About" section of your Facebook business page.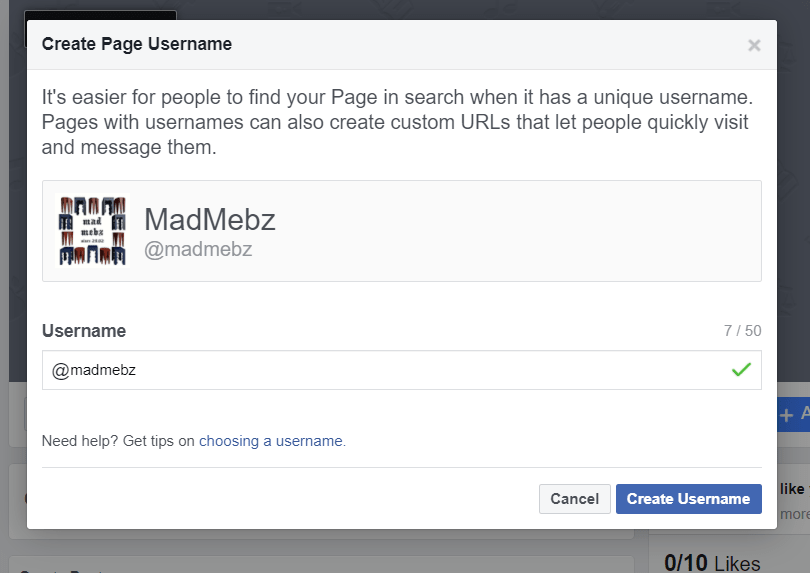 Step 5: Add a CTA Button
You can also add a button at the top of your Facebook business page. It will redirect users to various web pages depending on your objectives. By clicking this button, they can ask you questions in direct messages, send you an email, make a call, order something, download your app, and more.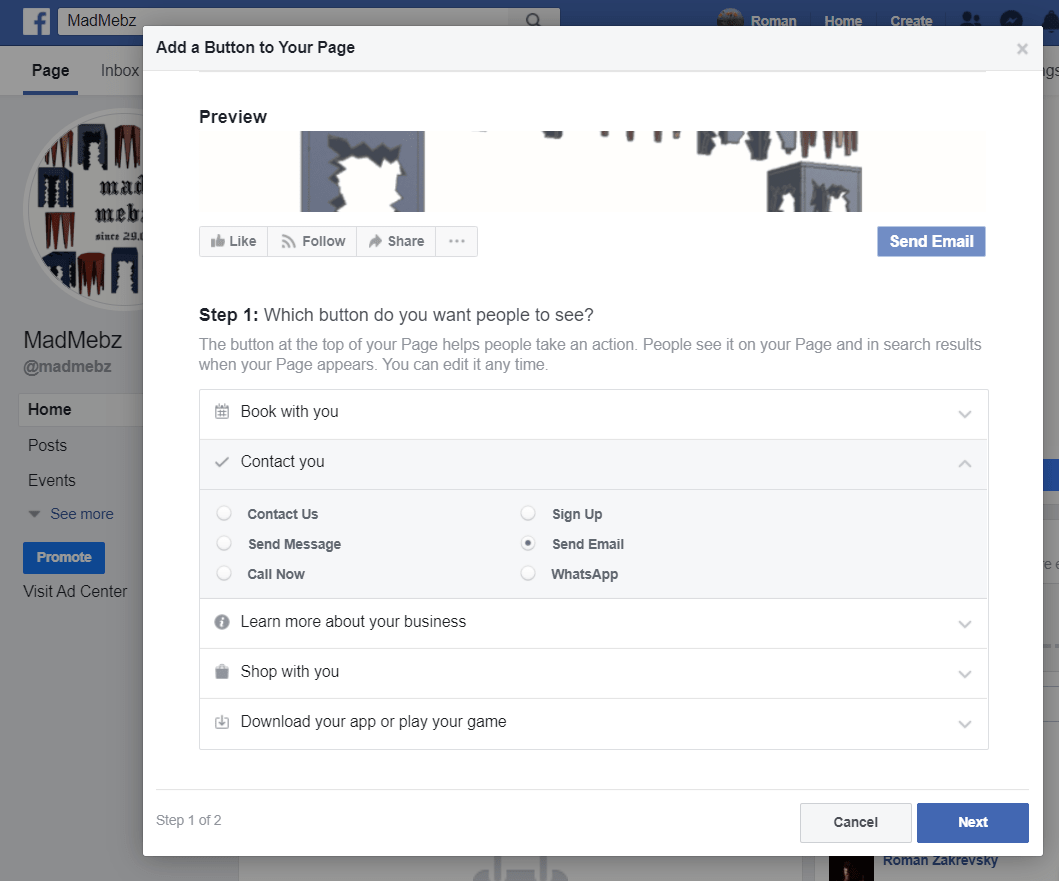 Step 6: Complete Your "About" Section
At the very top of your page, you can see the "Edit Page Info" and "Settings" tabs. There are five more pieces of information that you need to add to complete your Facebook business page. Here they are:
general;
contact;
location;
hours;
and the "more" section.
Firstly, add a summary of your business, no more than 255 characters. You can also pick up more categories relevant to your brand identity and the content you're going to produce. For example, if you make exclusive designer furniture and share many hilarious backstage moments, "Art & Entertainment" is the right additional category that will bring more users to your page. You can also enter up to 10,000 characters of other information. It can be a story of your business or some essential tips on using your products and services.
After that, you can add contact information like your phone number, website, and email address. This way, your potential customers will be able to contact your brand conveniently.
Now, you can select your location. It's necessary when you plan to use Facebook to promote your offline shop. Choose the street address, city name, and zip code or add your address on the map. If you don't have a street address, you can uncheck the "Has a street address" option and only choose the city. If you travel to provide your goods and services, narrow down your service areas to ten or fewer neighborhoods, cities or regions.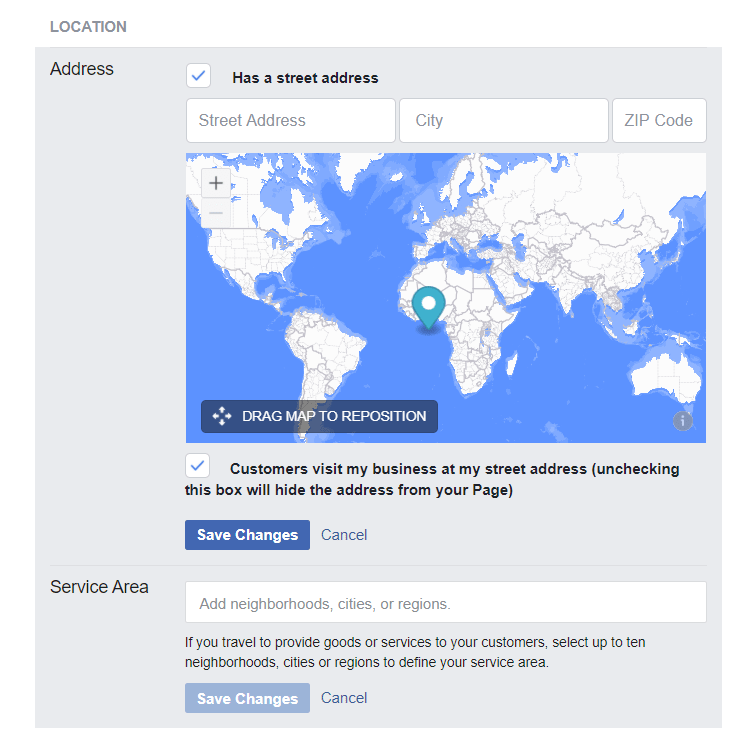 Another option is to add your working days and hours. This is also optional since you may not have any physical store yet.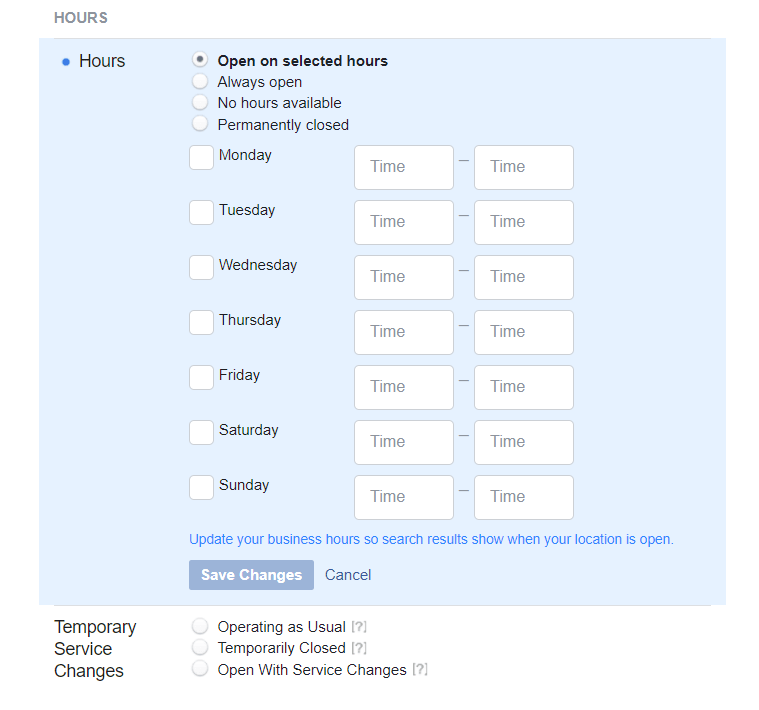 Lastly, you can provide some additional information like Impressum, the products you offer, and a link to your privacy policy page. Remember to save changes within every category you edit.
Once you've created your Facebook business page, develop a strategy to promote your company on Facebook. The most critical element of that strategy is Facebook advertising. The platform allows you to target your audience very precisely with different ads depending on your business objectives. Learn more about Facebook advertising in this guide.
You can also create free chatbots with SendPulse and connect them to your Facebook page. This allows you to automate communication with your audience, nurture leads, segment your audience, and move them down the sales funnel towards the purchase.
Congratulations, now you know how to create your Facebook business page. Once you create it, you can begin with inviting your friends.
Last Updated: 10.12.2020