How to Send Bulk Emails with Thunderbird
Thunderbird has a maximum number of recipients around 60 per email, so it's not optimized to send bulk emails. To work with a large mailing list, use a specialized bulk email service.
There are two ways to send bulk emails.
The first option is to manually add multiple recipients to an email in Thunderbird. However, the number of recipients is limited to only around 60 per email, so you'd better choose an alternative option.
Bulk email services like SendPulse specialize in sending bulk emails to a large mailing list, protecting emails from getting into the spam folder, and producing great-looking marketing emails.
Follow four simple steps to succeed in sending excellent bulk emails.
Step 1: Register with SendPulse
SendPulse is a bulk email service that provides all the necessary tools for bulk email sending:
easy-to-use template builder;
130+ free templates;
scheduling;
anti-spam recommendations.
Sending bulk emails with SendPulse requires no coding knowledge, so feel free to register with this bulk email service.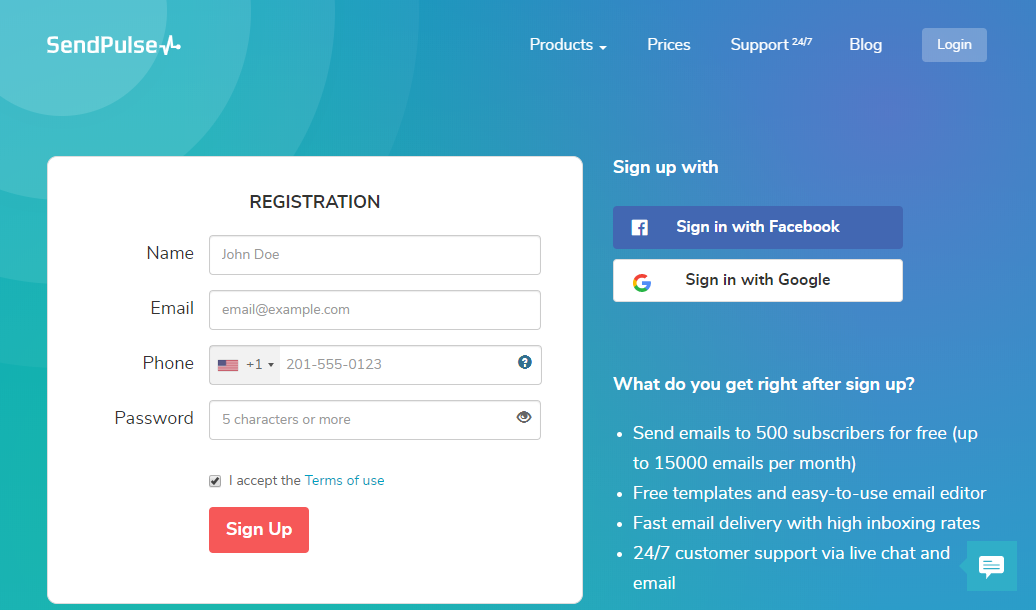 Step 2: Add a Mailing List
You can fill in the email addresses manually, upload a mailing list from an Excel file, or start collecting subscribers with SendPulse's free subscription forms. To create a subscription form like on the screenshot below, use these instructions.
Step 3: Create an Email Campaign
Create an email campaign with SendPulse's intuitive drag and drop editor. In the screenshot below, you can see its layout.
Here's an instruction on how to create an email campaign with SendPulse.
Step 4: Monitor the Statistics
After sending an email campaign, you get comprehensive statistics for analysis. Metrics like open rate, CTR, unsubscribe rate, along with the number of emails marked as spam, can help you improve yourself.
Here's how the statistics tab looks in SendPulse.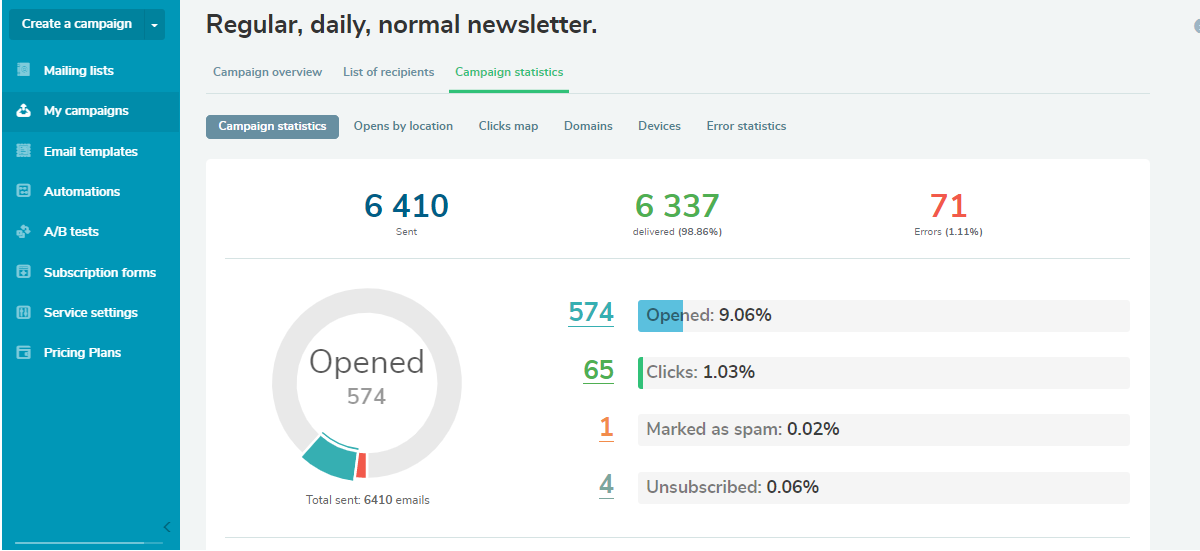 Now you see that sending bulk emails to large mailing lists is easy!
Last Updated: 27.07.2023