The conventional wisdom is that we should learn from the mistakes of others. But in eCommerce, that also means learning from the mistakes of our competitors, as well as from their successes. And this is where competitor monitoring comes into play.
Spying on your rivals is important but quite painstaking work. Let's do it James Bond-style — no to boring manual routine, yes to smart tools.

What is competitor analysis?
Competitor analysis is a research process that reveals who your competitors are and how they are positioning and promoting their products online. You can analyze websites, social media, blogs, and email campaigns. By comparing your online presence with that of your competitors, you'll find the best ways to outrank them.
If you promote your brand or service using content marketing and social media, analyzing means comparing metrics, listening to content, stacking brands' channels against each other, and checking their updates.
Sound like something only big fancy brands do? Well, not anymore. 71% of small businesses actively use social media to build customer relationships, and more than half of them post every day. 52% of online brand discovery happens in public social feeds.
So, even if you're the only employee of your business, chances are you have direct competitors in your neighborhood. It makes sense to check out what they're doing online — and to do it better. There is no need to hire a pro. Hand off this task to the algorithms. Advanced social media competitor-analysis tools will conduct the whole process for you and provide detailed reports.

Why do you need to use competitor monitoring?
Competitor monitoring can be an inspiring process full of insights, especially when you're running out of ideas on how to expand your online presence without spending a fortune. Your competitors must have tried every marketing trick in the book by now. They won't necessarily reveal the stats, but the outcomes of their social media campaigns can still be tracked and measured.
Analyze your competitors' strategies to identify their strengths and weaknesses. Take a closer look at your niche. Learn more about your potential customers' needs and expectations. This deep dive will help you improve your own performance and generate more leads.
You don't have to mimic every single step of your competitor. Spy wisely. Spot the latest trends in your industry to fill any gaps in your own strategy. Competitor monitoring can help your brand shine.
A little bit of espionage goes a long way and will provide you with the answers to these and related questions:
What do your competitors do to get more eyeballs?
How often should you post or email?
What do your potential customers react to?
How far can you go in terms of experimenting with mediums and content types?
How does your target audience interact with similar brands?
What are the best types of ads for your market segment?
What kind of feedback do customers leave for similar products and services?
How can your brand increase user engagement?
What is your competitors' social media performance lacking?
Just imagine how many months it will take and how much it would cost to answer these questions on your own.
More than 60% of US adults like to receive weekly promotional emails from companies they trust. This means that you can improve and update your content strategy every week using data collected with competitor-research tools.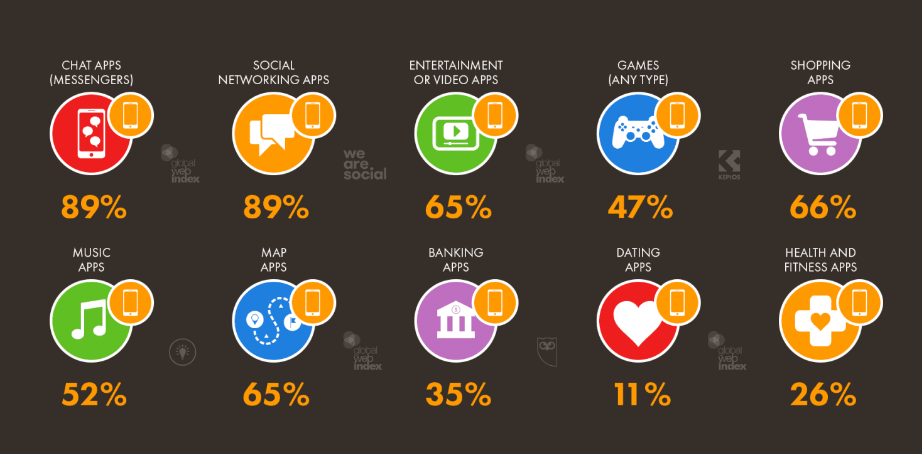 On social media, everything happens at breakneck speed, so adapting and implementing changes here should take even less time. On average, users spend 144 minutes per day on social media, so, starting tomorrow, you can craft and deliver the experience your customers crave. Conduct Facebook and Instagram competitive analyses on a regular basis, and you will stay on top, despite someone else's aggressive ads and whimsy algorithms.
How to discover your competitors?
There are many ways to find out who you are competing with. The most obvious and least fruitful method is a simple Google search by keywords. The search engine will show you some direct competitors in the box "People also search for." But let's get more advanced.
SpyFu and SEMrush help you do this more thoroughly and quickly. These tools work very similarly — pick one, type in your website or specific keywords, and wait. You'll get a whole list of websites you're battling against.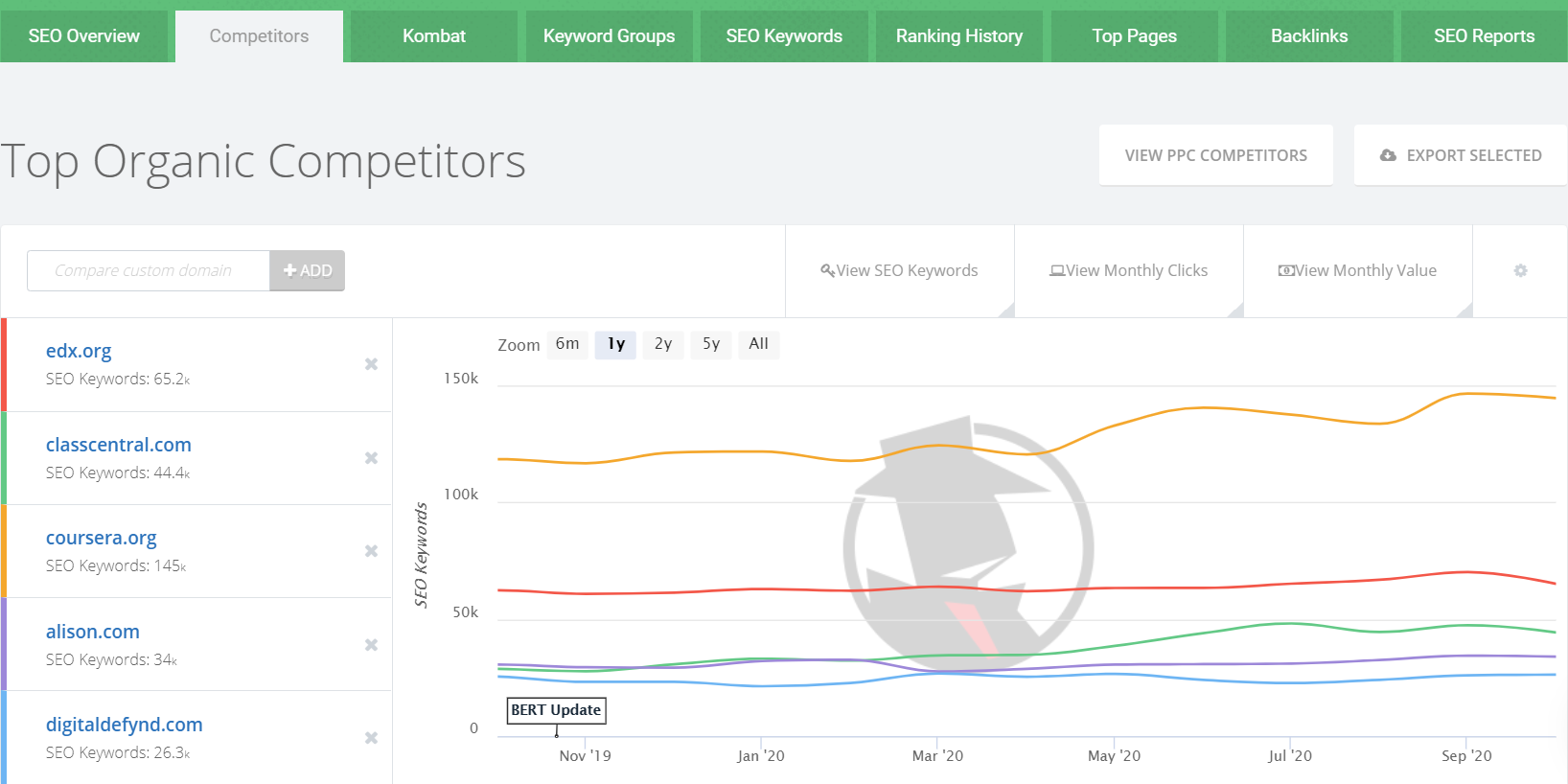 But it is just an initial step to get you started. Next, let's explore more savvy tools to perform in-depth research and stay on top of your digital strategy and marketing performance.
Competitor-analysis tools for Instagram, Facebook, and other social media platforms
Behind every great social media profile, there's smart planning, tons of research, and top-notch content. Take a look under the hood and find out what your competitors do to achieve that. Also, watch out for red flags, such as fake followers, lack of engagement, and minimal user-generated content.
Hootsuite
Hootsuite is an all-in-one kind of platform. Track buzzing posts and focus on competitors' activities using one dashboard — it's that simple. It is an extremely convenient tool for keeping an eye on what your competitors post, create, and promote on social media.
Feel free to integrate additional social listening tools, such as Brandwatch and Talkwalker. These apps allow you to visualize how much people talk about your brand online compared to how much they talk about your competitors. The data will be delivered in the form of nice and colorful charts.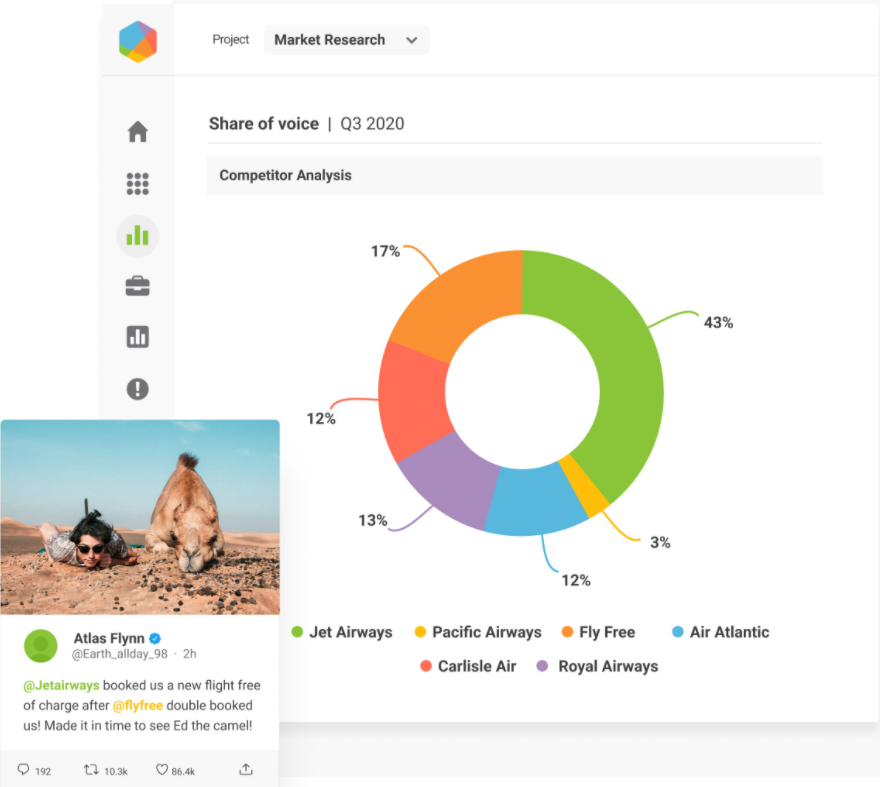 Add a few profiles you want to follow, and Hootsuite will create streams in real-time. You can jump in and react to any of the posts in your feed.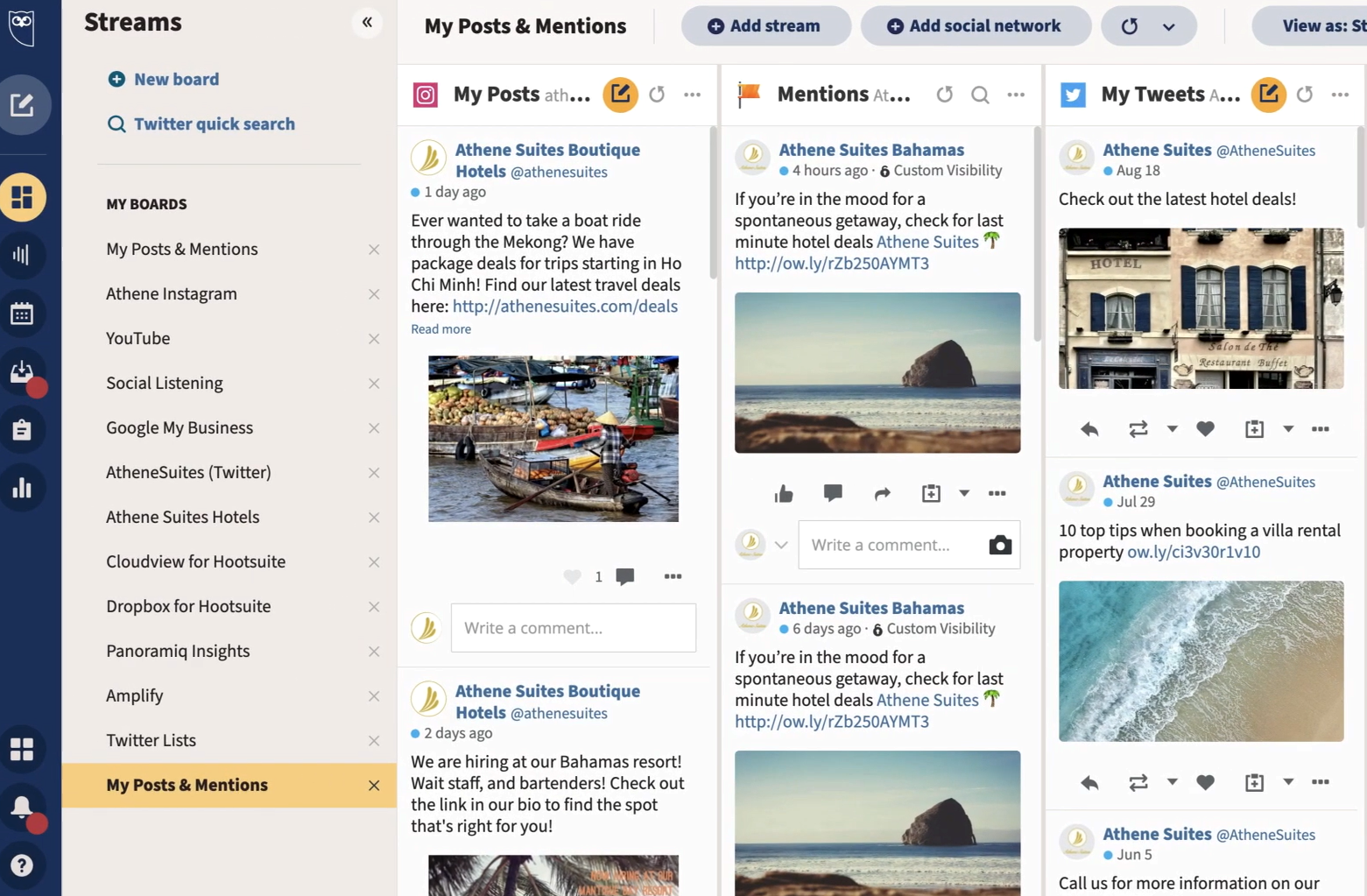 Use Hootsuite Insights to spot important online conversations, gauge brand sentiment against your top competitors, and see your products through your customers' eyes. To stay up to date, turn on alerts. By the way, Hootsuite is also an incredible tool for planning, creating, and publishing content for social media — make sure to check out all the features!
Prices start at $19 per month for one user. And, of course, there is a 30-days free trial.
Popsters
Popsters is an analytics tool with a focus on social media content performance analysis. It enables you to analyze any competitor's page, and get statistical charts and data on engagement with post feeds. You can filter posts by type of reaction, popularity, text length, engagement, date, or any other attribute to define which posts performed better.
There are over 20+ charts showing data on the most popular page hashtags, total likes, shares, comments, engagement rates, the average efficiency of posts depending on the day of the week, etc. You can analyze up to 10 pages at once from any supported social media. The analysis results are available for export as a PDF, XLSX, or PPTX (with office native charts) document.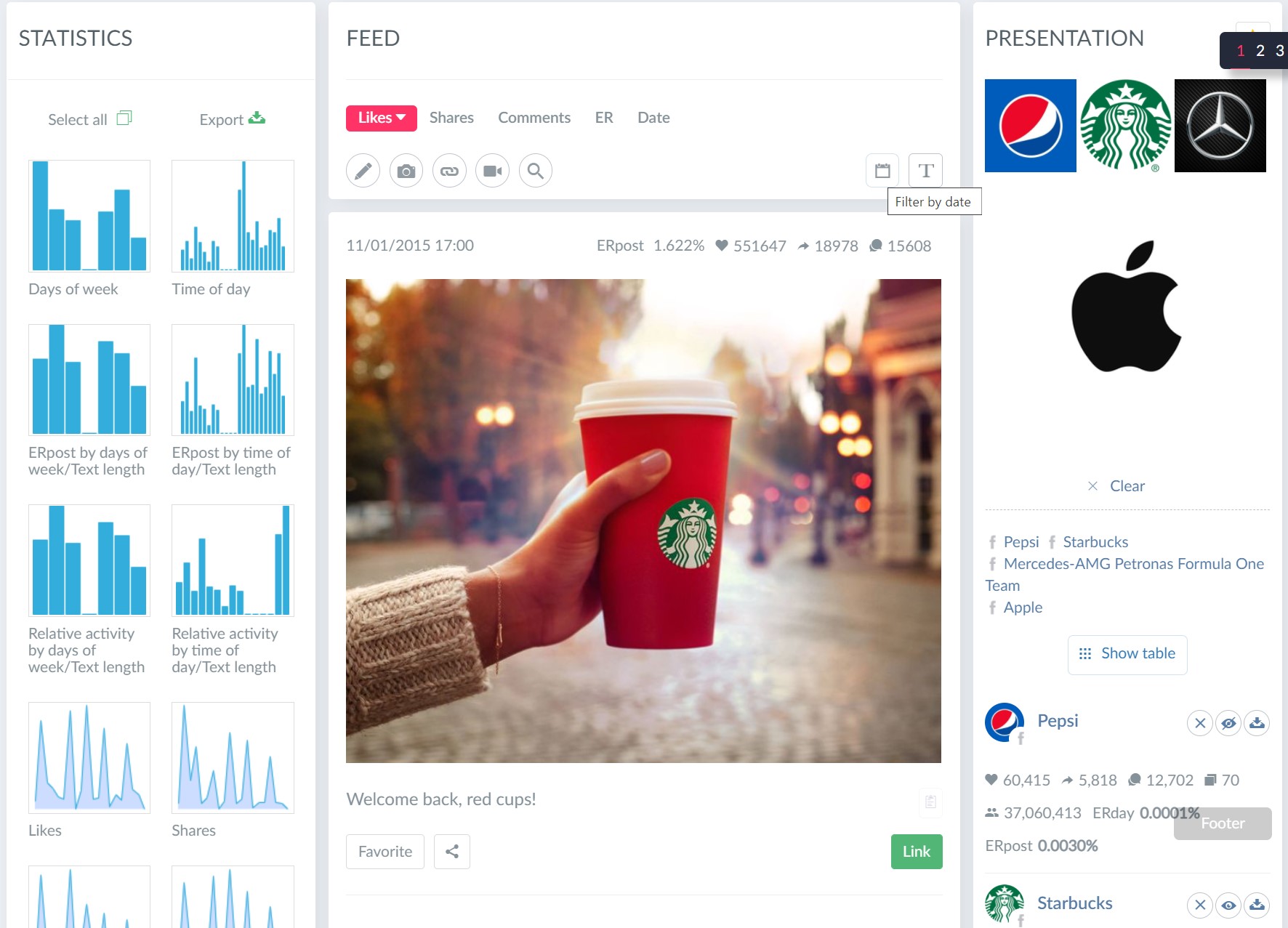 You can try this tool for free for 7 days. Prices start at $9.99 a month for unlimited analyses for 1 social media platform.
Sociality.io
Sociality.io allows you to analyze your competitors' presence on all social platforms from every possible angle. Detailed charts will show how you're performing compared to them. All of the important metrics — engagement, growth of fans, and interactions — will be available in just a few minutes.
You can simultaneously compare up to 15 competitor pages and download customized reports with simple and precise charts, graphs, and your brand logo. These reports are suitable for in-house analytics as well as client reporting.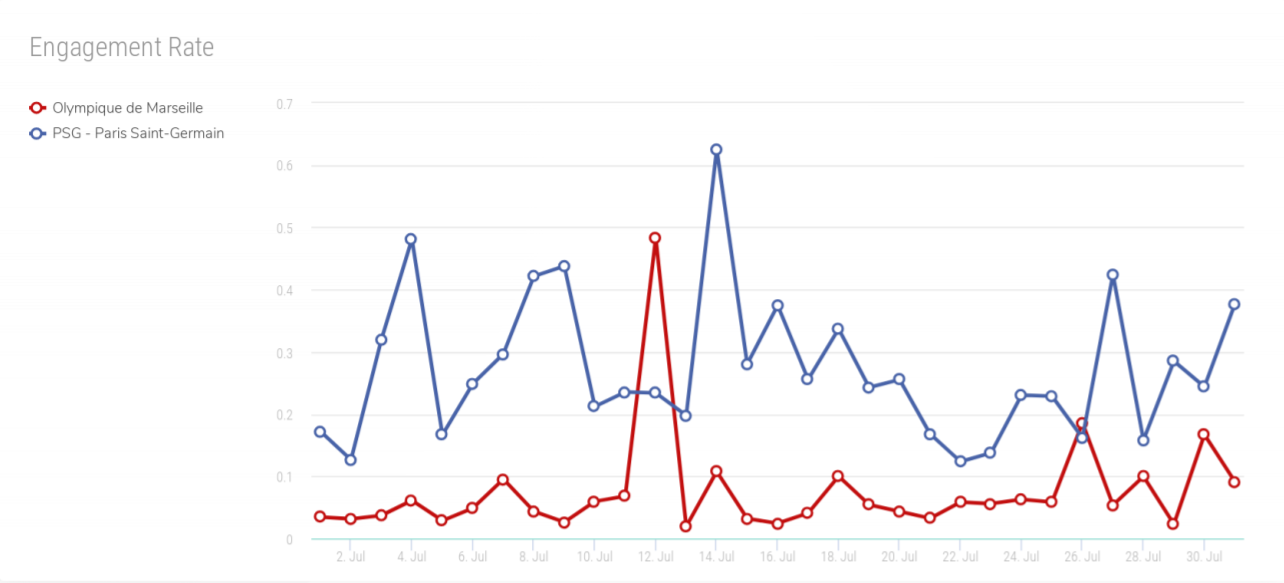 The platform has four plans starting at $15 per month for one user. All premium features are available during the 14-day free trial. You can also build your own custom pricing plan based on your commercial goals.
Sprout Social
We're pretty sure you will never get enough of this omnipotent tool. Sprout Social provides the means to craft, manage, and deliver social content, but more importantly for us, to benchmark performance and listen to social conversations.
Get started by adding your competitors' profiles. You can find and filter historical data in a few clicks. Powerful Sprout Social tools will also bring your analytics to the next level by delivering data in the most convincing format: detailed charts, graphs, and stats with KPIs.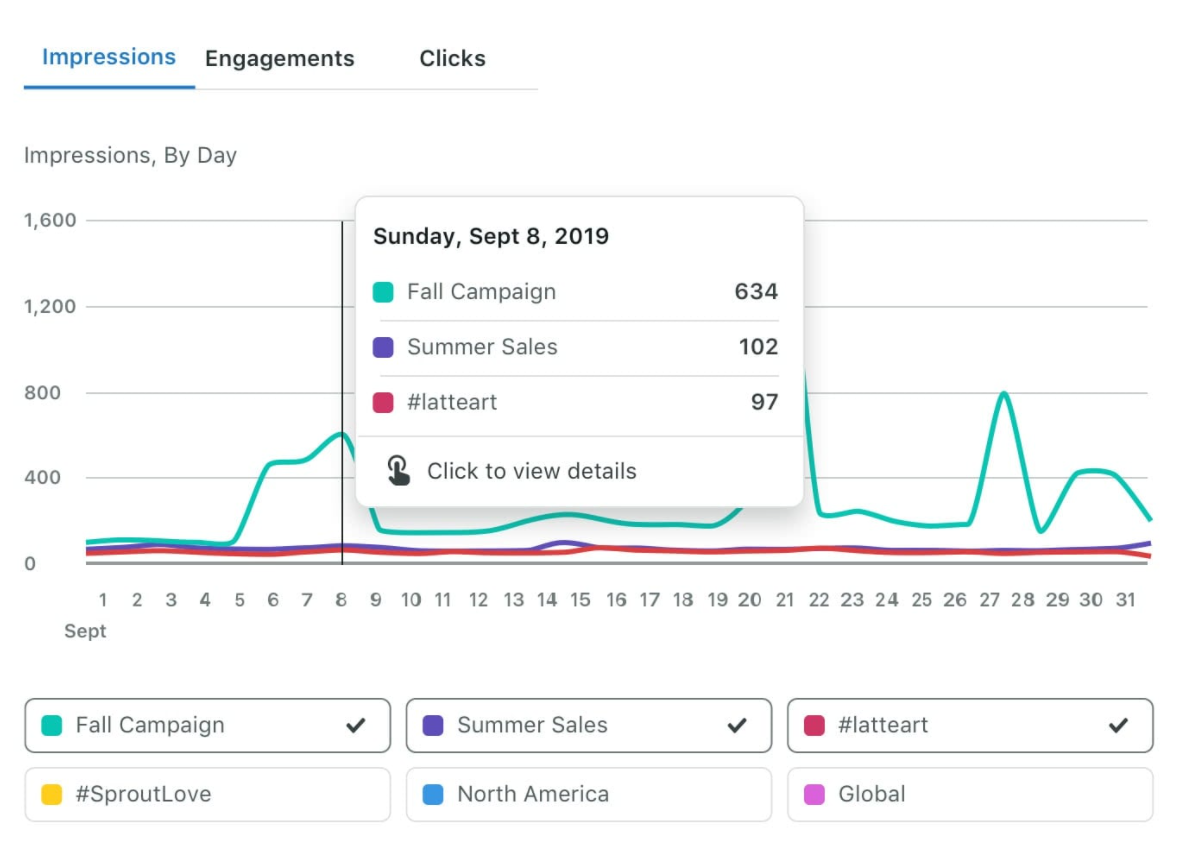 Sprout Social helps to uncover trends and get honest feedback with social listening. Track and analyze conversations around relevant topics to understand the consumer sentiment towards your competitors' brands. Also, you'll find out what share of voice your brand really owns.
There is a 30-day trial to get the gist of the platform. Once it's over, choose one of the three pricing plans starting at $99 per user per month.
Social Insider
Social Insider is all about saving time and impressing clients. It provides one unified dashboard for analytics and reporting. But it also helps you to understand where you stand against your competitors on Facebook, Twitter, and Instagram. Unlike previous platforms, it is quite a minimalistic tool. It doesn't overwhelm you with functionality yet provides all the metrics that you need.
Add profiles that you want to compare, and the app will give you quick stats right away. It will also show you the best posts and follower count.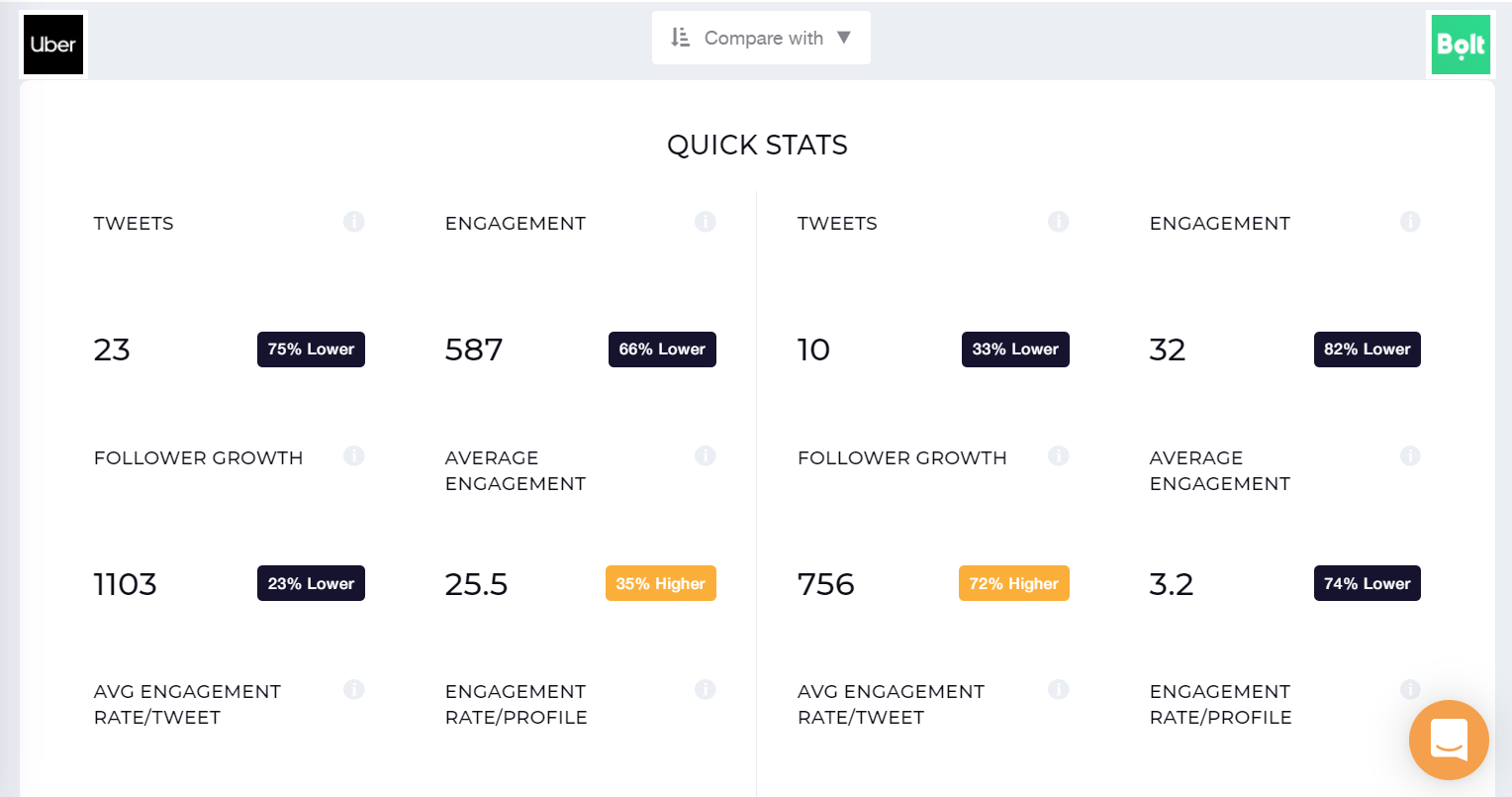 You can try the service for free for 14 days. Prices start at $83 per month for one user.
Phlanx
Sometimes you want to take the easiest path possible, and that's totally fine! Phlanx is a competitor-analysis tool that serves this very purpose. It's an online marketing platform that has an Engagement Calculator for every popular social media. It was developed for influencers, but this feature will also help you check how real your competitors' audience is.
You can use this particular feature for free. There is also a free 30-day trial in case you want to generate detailed reports, analyze brand mentions and demographics. Prices start at $25 per month for one user.
Competitor-research tools for content marketing
There are a whole lot of invaluable research tools, and some of them are already sitting right in your browser. They are all great for competitive analysis and overall brand comparisons.
Spoiler alert. We won't dive into backlink and website analysis here — it's a deep topic that deserves a separate post.
BuzzSumo
Make sure your content is always king by using BuzzSumo to spy on top-content producers and influencers. Analyze metrics, track comments, and trends, check who shares content similar to yours. It will fill your head with fresh ideas, some of which may boost your email campaigns or sharpen your content strategy.
Type in any keyword, brand, or company name. What you'll get is a well-organized list of articles, publications, or profiles with all necessary metrics: authority, number of followers, number of social shares, and reply ratio.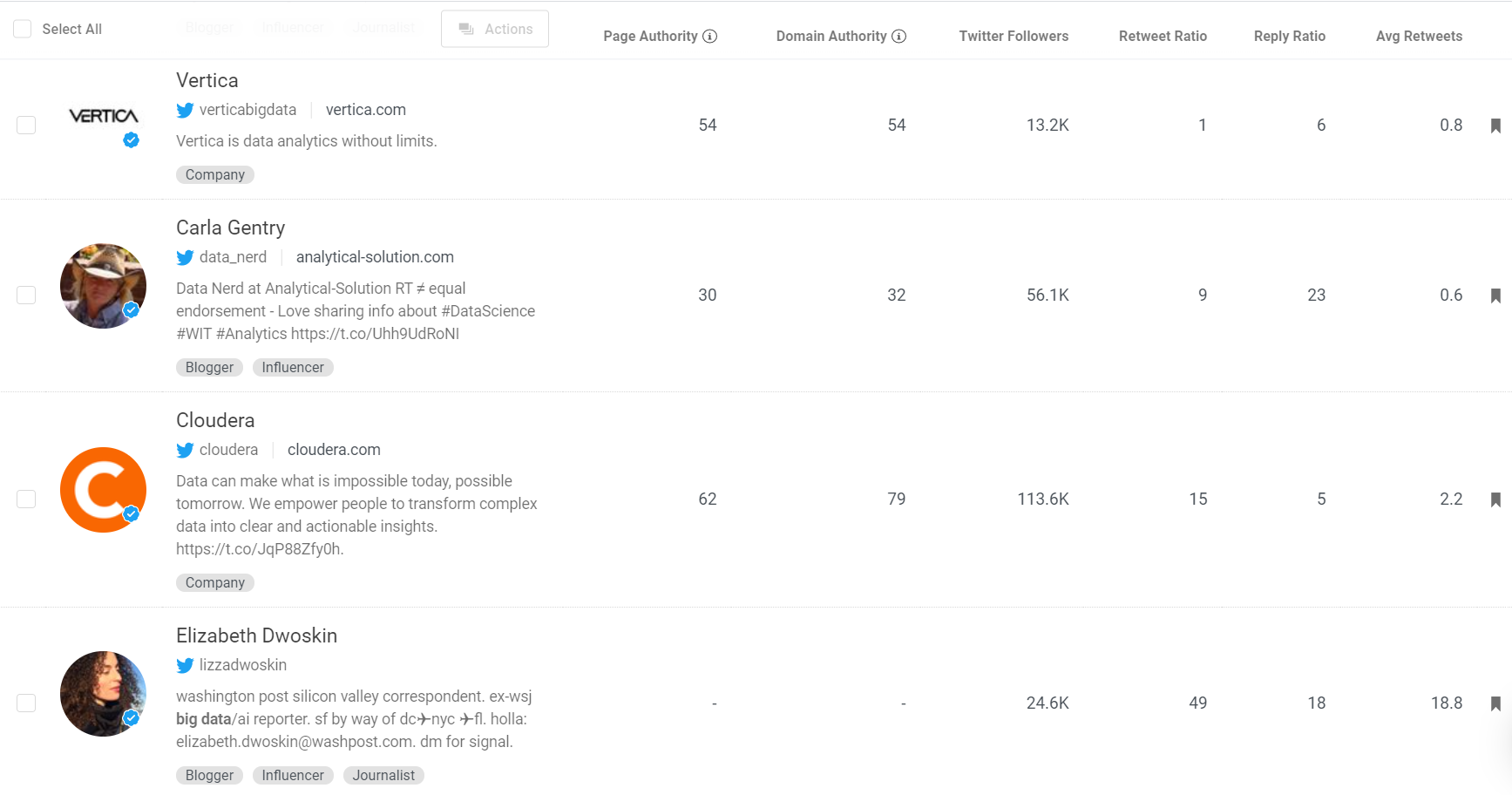 BuzzSumo offers a 30 day free trial. After that, you can choose one of their pricing plans, with prices starting at $99 per month.
Alexa's Content Research Tool
Alexa helps you discover your competitors' killer content and the most engaging topics. Be ready to unearth low-competition niches and fill them with high-quality shareable articles. Content Research is the perfect tool when it comes to creating a content plan.
This competitor monitoring tool measures engagement rates and provides you with the big picture.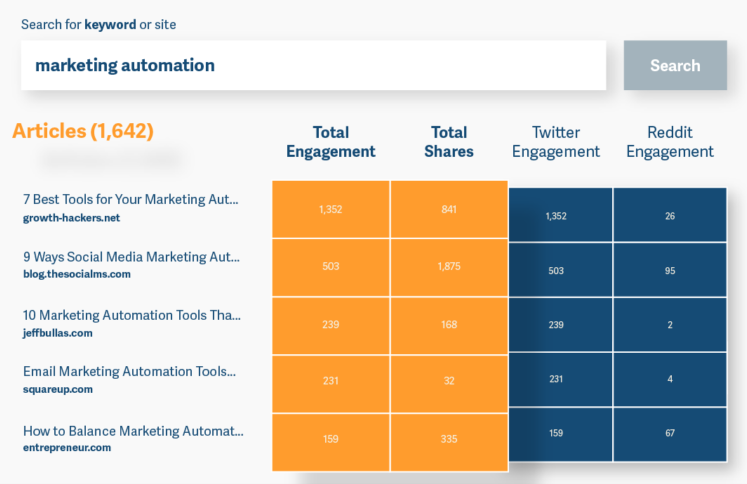 You'll find out what makes content great in your specific market segment. And last but not least, you will determine your share of voice in search engines and on social media — it will help you to decide which strategies to invest your time and money in first.
Try Content Research as a part of the Alexa Advanced Plan for free for 14 days, then for $149 per month. Too pricey? You can find popular articles by topic for free, but the number of available articles is limited.
Alexa's Audience Overlap tool
Come up with the best ways to reach potential customers before your competitors do. Try the Audience Overlap tool to run an in-depth competitive analysis and find sites that share a similar audience. It's also a good way to find potential partnerships.
Just type in your site and see other sites your audience visits. The tool lets you visualize all the related resources and their areas of overlap.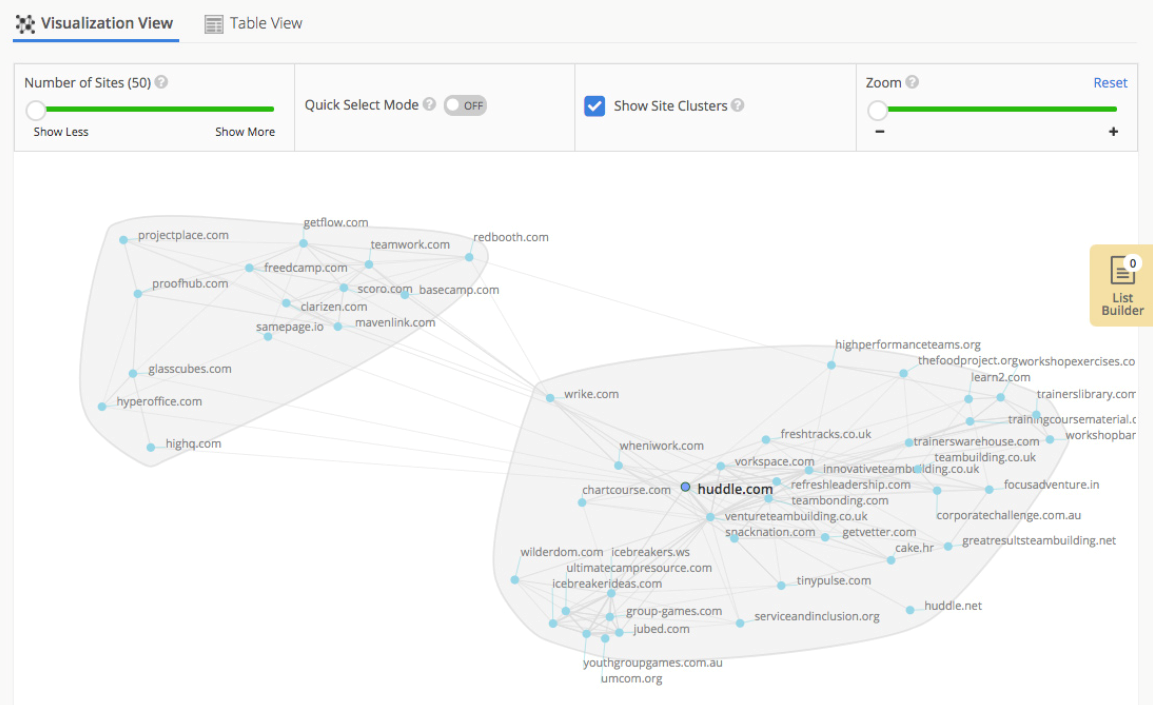 Try the Audience Overlap tool as a part of Alexa Advanced Plan for free for 14 days, then for $149 per month.
Google Trends
Because no one is better at identifying trends, right? With Google Trends, you can explore consumer search behaviors in relation to your product or someone else's brand.
Instead of stuffing your browser with tabs, create a simple comparison chart with one click: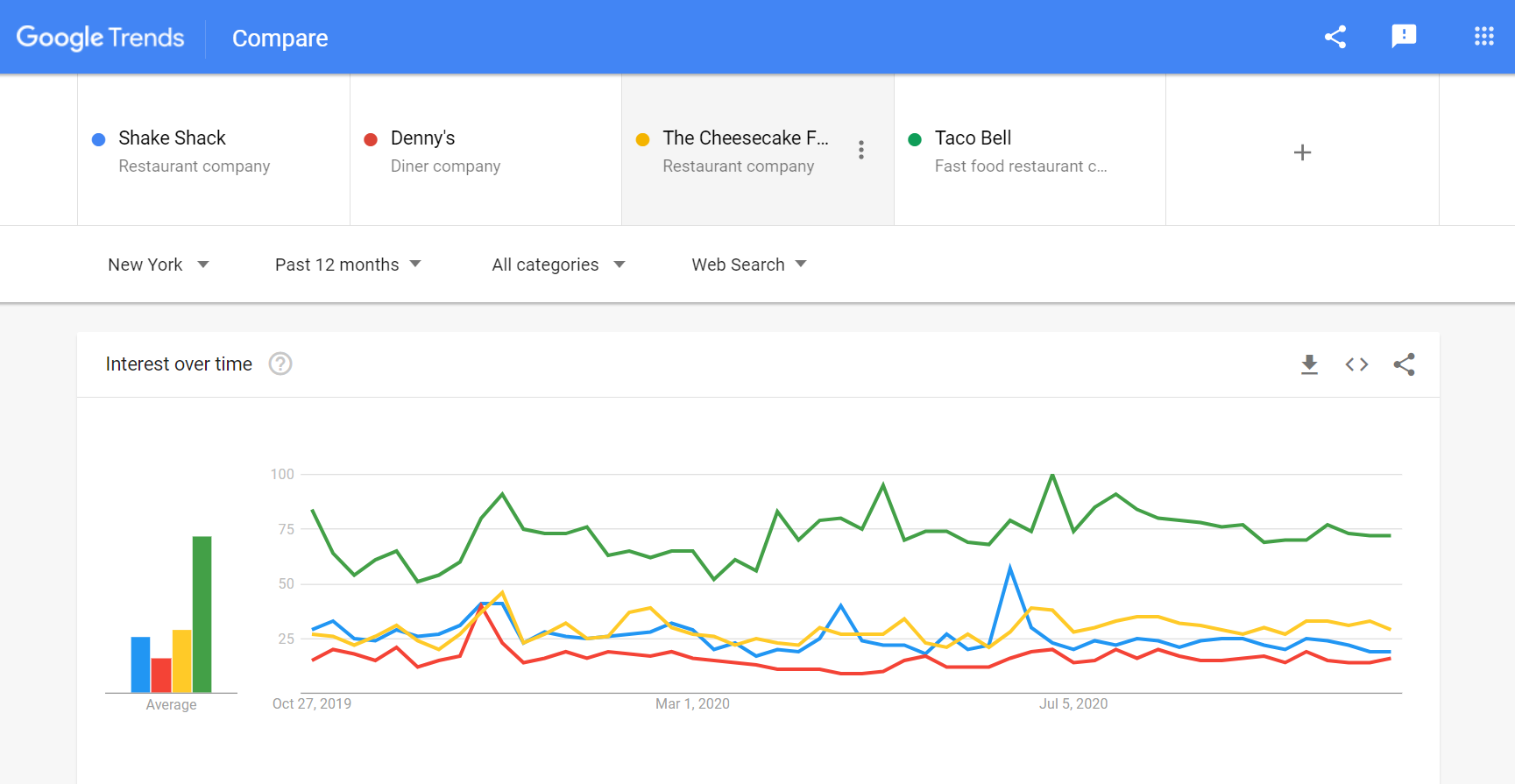 Get started by typing in the name of a brand, product, or just a category. Once you get the initial results, click on "Compare" to enter another search term. You can add up to four more search terms.
Scroll down to see Interest by Region and Related Queries to each term. Get more specific by selecting time frames and countries and setting filters. Also, you can go the extra mile and explore Rising Retail Categories, a new interactive tool from Google.
These tools are absolutely free.
Google Alerts
Keep your finger on the pulse by setting Google Alerts for mentions of your own brand. And don't loosen your grip — set up Alerts for your competition as well. Feel free to use specific names of products, companies, and services, or type in general terms.
Draining hours of daily searching will turn into seconds with this tool. Every Alert looks like a tailored feed of news, fresh blog posts, and discussions strictly related to your topic.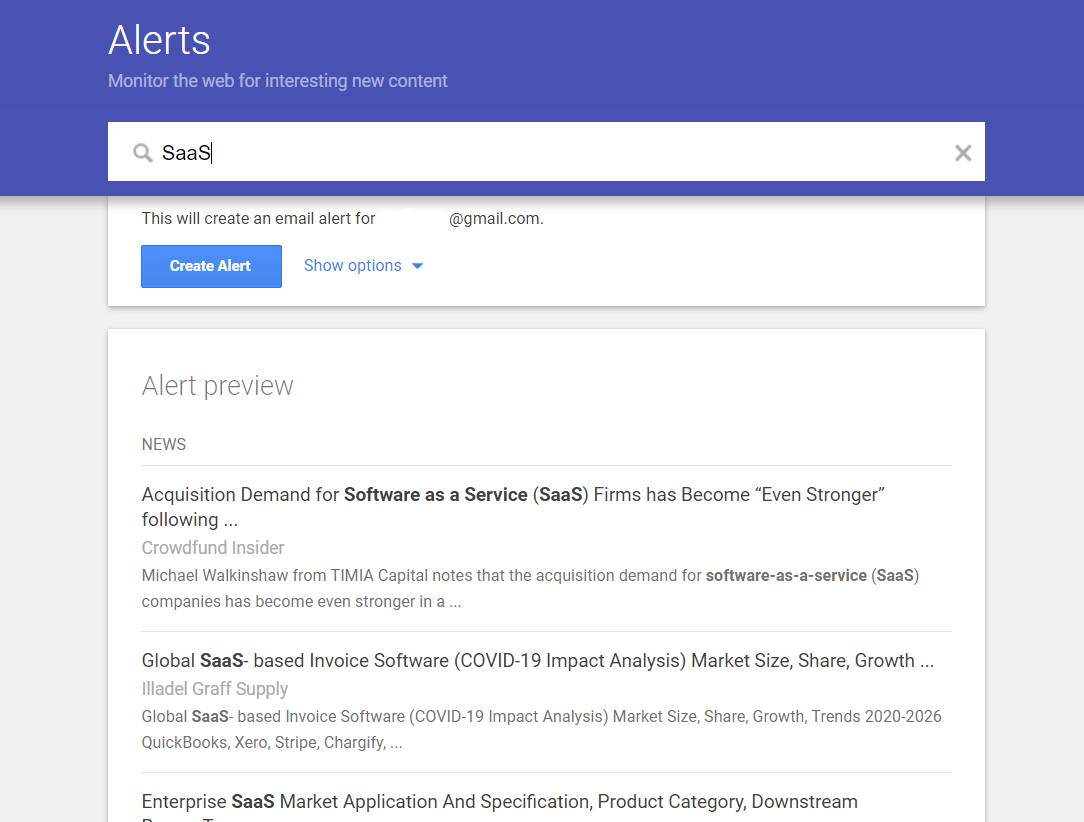 Keep manual work to a minimum and let Google do its job. Just set up Alarms for a specific company or an industry, then decide how many alerts you want to get and how often. And don't forget to specify your preferred sources, region, and language. Results will appear in your inbox or RSS feed.
The tool is free.
Brand24
If there's something Google Alerts missed, Brand24 has caught it. The tool provides instant access to brand mentions across social, news, blogs, videos, forums, podcasts, reviews, and more. You can check out your competitors' online reputation and get an inside look at their business. If you want to be more specific, set filters and run a Facebook or Instagram competitor analysis.
Brand24 shows you the total number of mentions and quick previews. It also lets you visualize the overall growth or decline of users' interest. Segment by positive, negative, or neutral mentions to get the most relevant results.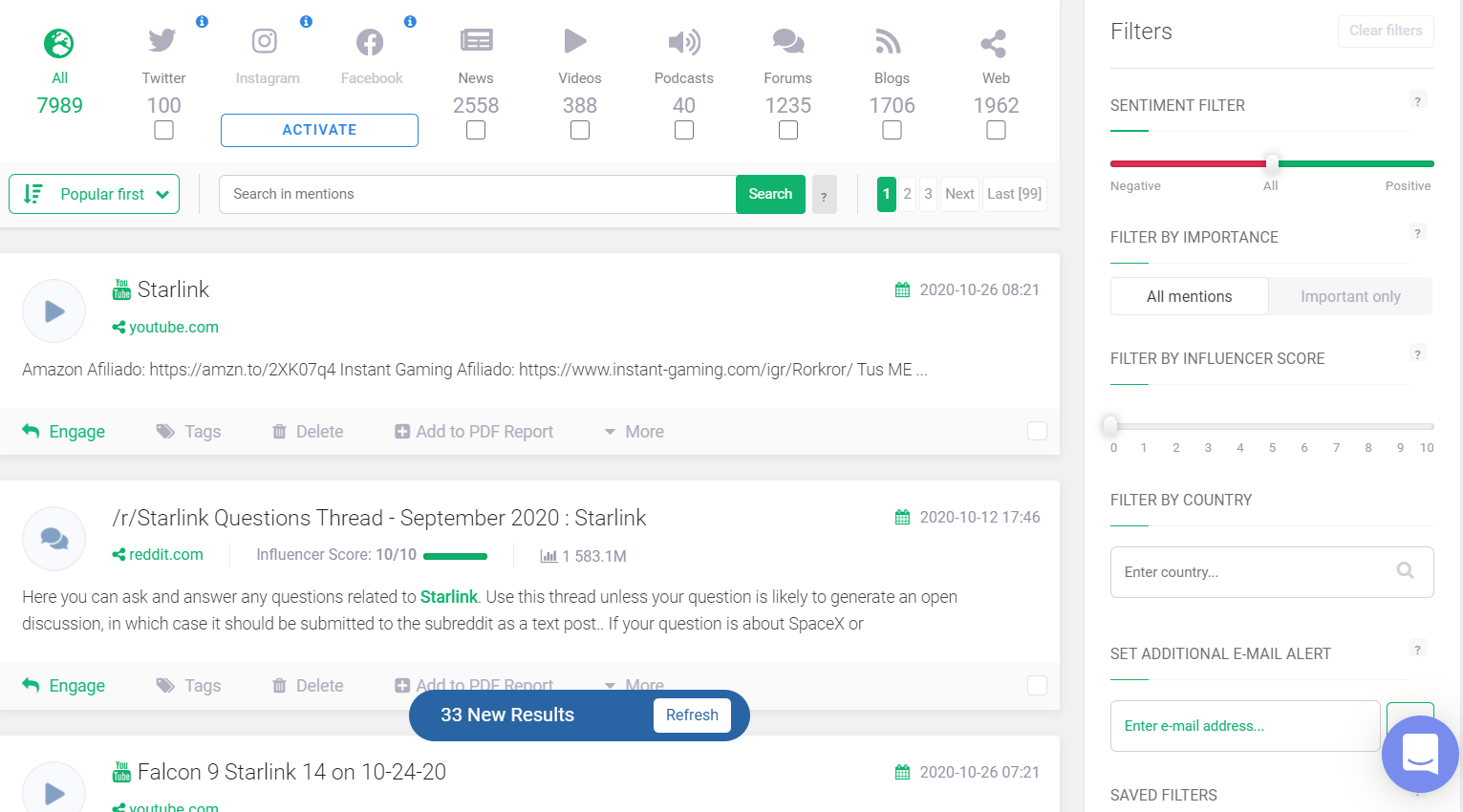 There is a free 14-day trial. The price for individuals tracking a single brand and five keywords is $49 per month. Plans for teams cost $99 and $199 per month. Brand24 also provides custom plans.
Google Shopping Insights
Shopping Insights is a tool that helps you track competing products in your category and see what your potential customers are looking for in real-time. You can better understand customers' shopping intent online, follow growing trends, and create the most relevant ads before your competitors do.
For starters, add key products that you want to compare within your market segment. Then analyze their performance.
The tool is available for free. You can also subscribe to a category and get personalized reports via email with weekly and monthly trends.
SendPulse Chrome extension
Email marketing is the backbone of any successful content strategy, and there are many lessons we can learn from our competitors' emails. Install the SendPulse Chrome extension and save any email from your Gmail inbox as a PDF, a full-length screenshot, or an HTML template.
After the installation, you will see a "Save email template" button in your toolbar. Just click it to choose one of the formats.
You can even extract a code fragment and copy some features to create your future killer email campaigns. But the most convenient way is to copy the whole email to your SendPulse account and edit it there.
The extension is free, but you might want to create a free SendPulse account first to remove watermarks and get full access to the features.
TrendWatching
It always feels nice when someone picks out the finest things for you. That's exactly what happens at TrendWatching — the team of professional future-thinkers hunt for unique trends and deliver them to you. The platform also provides world-class personalized guidance and education.
TrendWatching dives deep into what's happening in tech, society, and the creative industry. The team gathers research data, news, and innovations to present them in the form of a full-fledged issue.
The prices for TrendWatching Premium start from €209 per month. Don't worry: there is a lot of free content available in Free Trend Updates. Subscribe and get your daily and monthly portion of insights.
How many tools do you need to use?
So many competitor-analysis tools, so little time. But fear not, you don't have to use them all at the same time. Pick one powerful tool for each specific task:
Start with narrowing down the competition — make a list of your direct competitors.
From there, start analyzing their channels and email campaigns, one by one.
Once you've done that, improve your own positioning and marketing plans based on the insights you've gained.
And don't forget, it's not a one-and-done kind of activity. It makes sense to run an analysis at least once a month. Give it a whirl and share your experience with us!