"We are online! How can we help you today?" Unless it's your first day on the internet, you've surely noticed these small pop-up windows with such text on many websites. These windows are a live chat — an online application for direct communication with website visitors. Many surveys and research projects show that live chat is an effective marketing tool with the highest level of customer satisfaction.
This post will focus on the benefits live chat can bring to your eBusiness. You'll learn how it works on both sides — for a customer and a chat operator. Besides, we'll discuss some live chat best practices and modern live chat solutions that can work as a full-scale contact center. Let's dive in.
What is live chat and how does it work?
At its core, live chat is an app that allows communication between two or more people. In digital marketing, live chat is messaging software for business. For internet surfers, live chat looks like a small pop-up window in the lower right corner. The significant progress behind this tool means that the user does not need to install any software to use live chat — except a browser, of course.
A live chat window consists of two main sections for a website visitor: the lower section is an input form for text, and the upper section is a screen with a chat log. The user types text, sends it by pressing "Enter" or another special button, and sees the log — messages, operator answers, and technical messages.
Here's an example of live chat created using 13Chats — you can see how the chat looks on the user's side.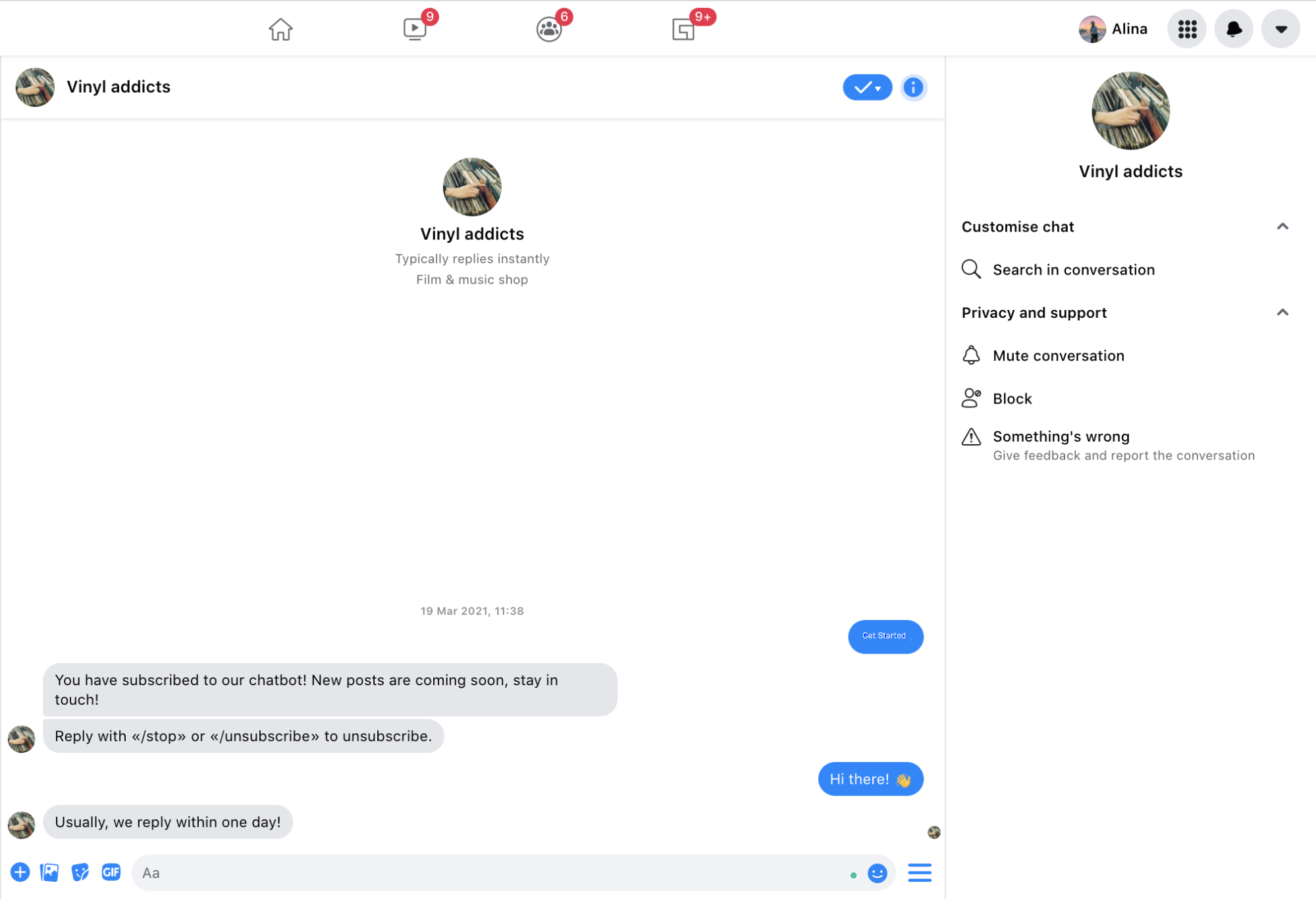 The operator, however, also sees the chat window on the other side of a screen, but the interface is different. The interface varies with different solutions, but the key point is the operator can manage several chats simultaneously. The operator sees the chat log and list of incoming requests. This means they can switch between users and chat sessions. It looks effortless, doesn't it? But there is more behind this simple interface.
Live chat solutions allow support agents to see chat history, a user's available personal or contact information, create tags for certain categories of users, and even leave notes to point out user-specific information or requests.
With their growing popularity, live chat solutions have steadily gained additional functions. The visitor can save the chat log to keep the information or prove further actions. The operator can set up auto-replies, and the chatbot will provide visitors with information automatically. Both sides can share the pieces of text, links, and images in the chat. So, live chat now is a primary tool that can be customized according to your business needs.

What are the benefits of live chat for businesses?
A visitor chatting on a website is an opportunity for all business owners. In marketing terms, this user is a warm lead — a person interested in a company's products or services. Direct contact with warm leads can bring a variety of benefits, such as:
Growing сustomer engagement. If the visitor is interested in a product, effective communication with a company representative over live chat can help them turn leads into paying customers and close more deals.
Marketing analysis of your target audience. It's hard and unethical to collect full-scale data about customers without their permission. However, with live chats, visitors can provide some interesting information voluntarily. This helps marketing analysts get to know their target audience and learn more about their preferences.
Nurturing customer loyalty. Quick, helpful, and pleasant conversation with a company representative leaves a client satisfied, resulting in a positive impact on your customer retention rate and lifetime value.
Improving customer support. During communication over live chat, an operator can invite a technical support representative to join the conversation to solve the client's problem quickly. Using the chat log, it is possible to share important information without double asking the questions.
Training your staff. By answering questions about your company's products and services, employees gain a deeper understanding of the company's business. In addition, they can practice in communicating with customers. Because the chat log is available after the conversation is closed, it is possible to find and analyze existing gaps and issues to improve your customer service process.
There are more benefits of live chat on a website. However, to work most effectively, it takes a little fine-tuning.
Live chat best practices and rules
Let's discuss several live chat best practices you should consider when implementing live chat on your website.
Place the widget in the bottom corner
Having your chat widget in the proper location is the key to your live chat's effectiveness. Most webmasters place a live chat window in the lower bottom corner — the visitor can find it quickly, and it does not overlay the page content. Live chat in the lower right corner has become an industry standard.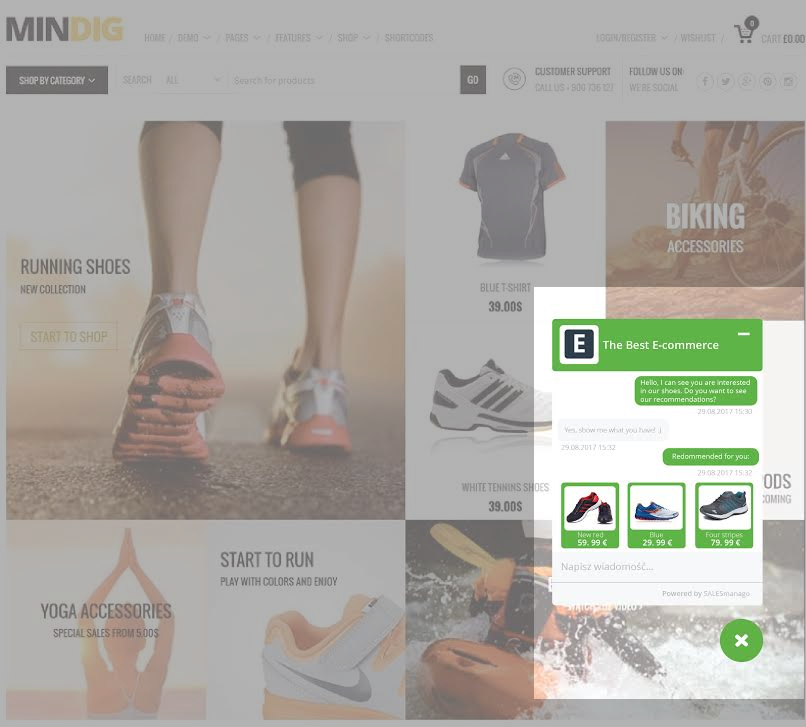 This does not mean this location is obligatory for all. You can experiment and place a live chat widget at any part of your website. However, make sure it is easy to find and the window does not overlap important content. Otherwise, angry users will leave your website forever.
Respond quickly, convert slowly
Do not make your customers wait. Quickly respond to their incoming requests. If all of your operators are busy, send an automated message — interact, or you will lose the client.
However, do not try to convert a user via chat. A visitor, who asks for help over live chat, is already interested in your product. Do not start aggressive selling in the chat. Help solve the client's problem first, and then ask to evaluate the conversation — this approach works best.
Be honest and meet client expectations
In theory, live chat can work 24/7. In practice, you need operators to answer all incoming requests. If your budget allows hiring operators from different time zones, good for you. Make sure there is always a live person behind the chat window.
However, if your operators are only available during business hours, notify your customers about this. Add some automated messages, ask a visitor to describe their problem, and ask them to leave their contact information. You can also add some links to an FAQ section.
Automate but remain human
Automating conversations is a primary benefit of a live chat. Fine-tuned chat scripts make the conversation faster and better. Auto-replies can answer most of your visitors' questions, and that is why businesses use live chats.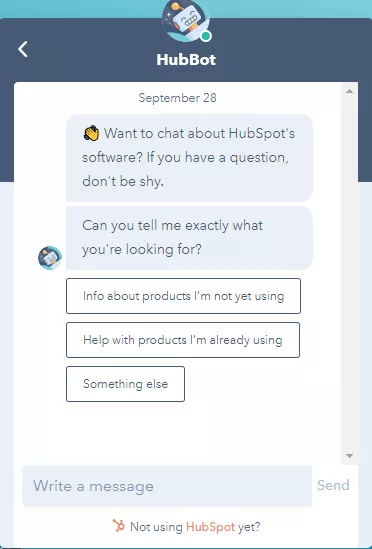 Anyway, live chat needs to stay human with your customers. Make sure your tone of voice sounds friendly to your customers. Proofread your messages to make them clear and polite. Even automated messages should show sincere respect to your customers.
Be active, not annoying
Use warm-up messages to initiate communication in the live chat window. Welcome your visitors, offer some help, and start a dialogue. You can set up the chat window to pop up after specific customer actions — for example, scrolling down the page. To get the maximum effect of live chat, put the chat window on all of your important pages to provide more conversation points with your visitors.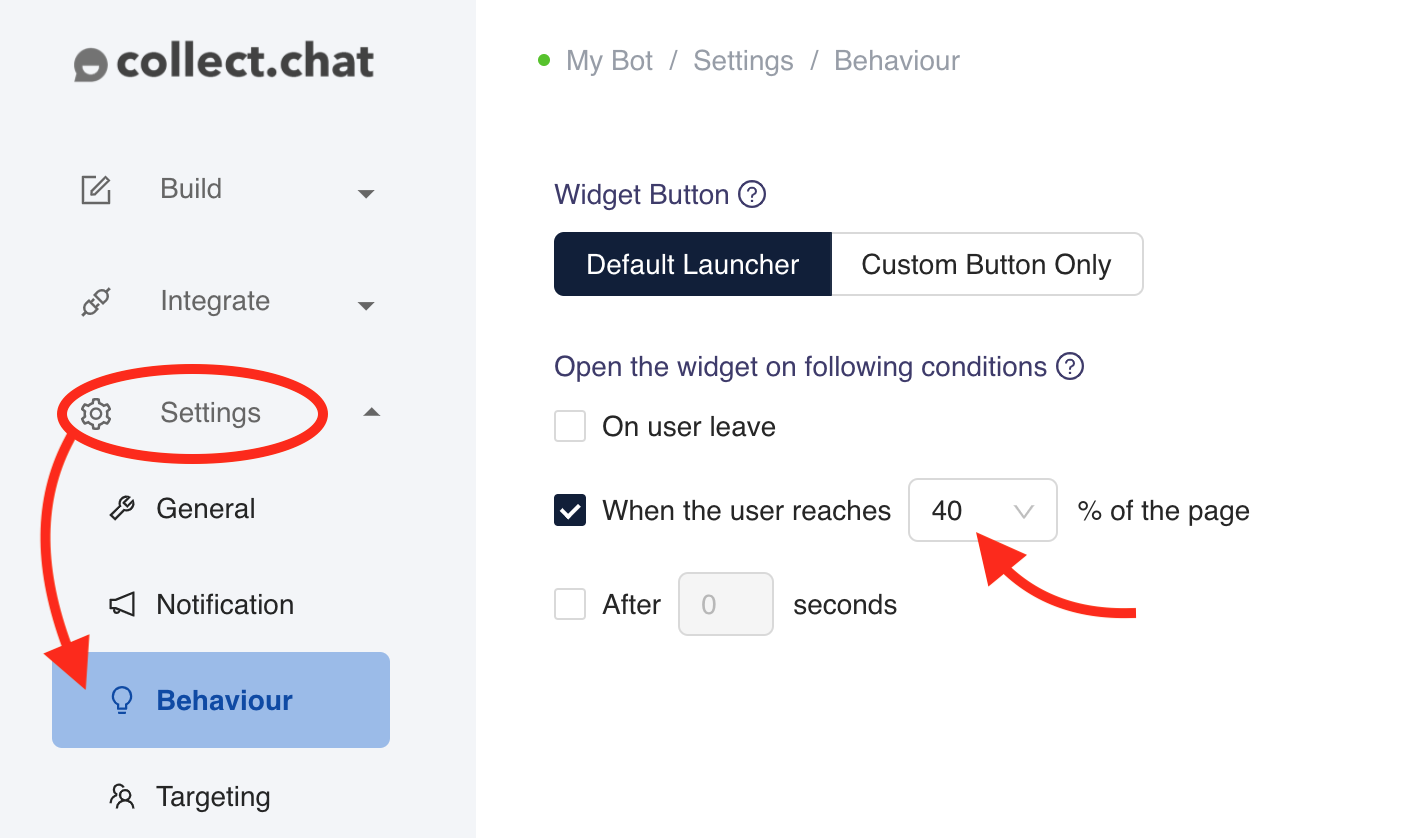 Always pay respect to your visitors. Let the customer close the chat window with one click — always make the close button visible. Avoid replaying the welcoming sound again and again. Let your visitor concentrate and make a purchase decision.
Of course, the list of live chat best practices is not limited to these points, but they are enough to get you started. Let's check out some live chat examples.
Three successful live chat examples
For your inspiration, we collected three customer service chat examples that boost businesses engagement and customer satisfaction.
Personalized gift shop
During the Covid-19 lockdown, Care Package Depot, an online gift shop, had to extend their product line to survive. After the team analyzed the most frequent requests, they decided to add a new service — personalized gift boxes.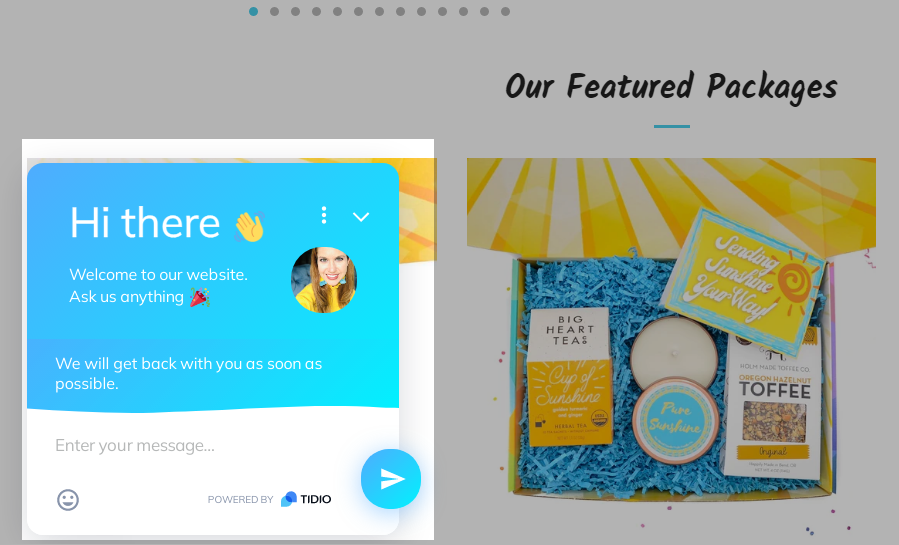 To personalize every order, the shop has to collect the client's requirements. It is a complex task for her small team. To automate the information gathering, the company purchased a live chat solution from Tidio. The shop survived the pandemic and gained many new customers using only one custom live chat.
Employee development solution
Nowadays, many companies prefer nurturing in-house experts instead of hiring independent consultants. The learning and development departments create a personalized development plan for employees, but they often use Excel tables and other non-specialized solutions.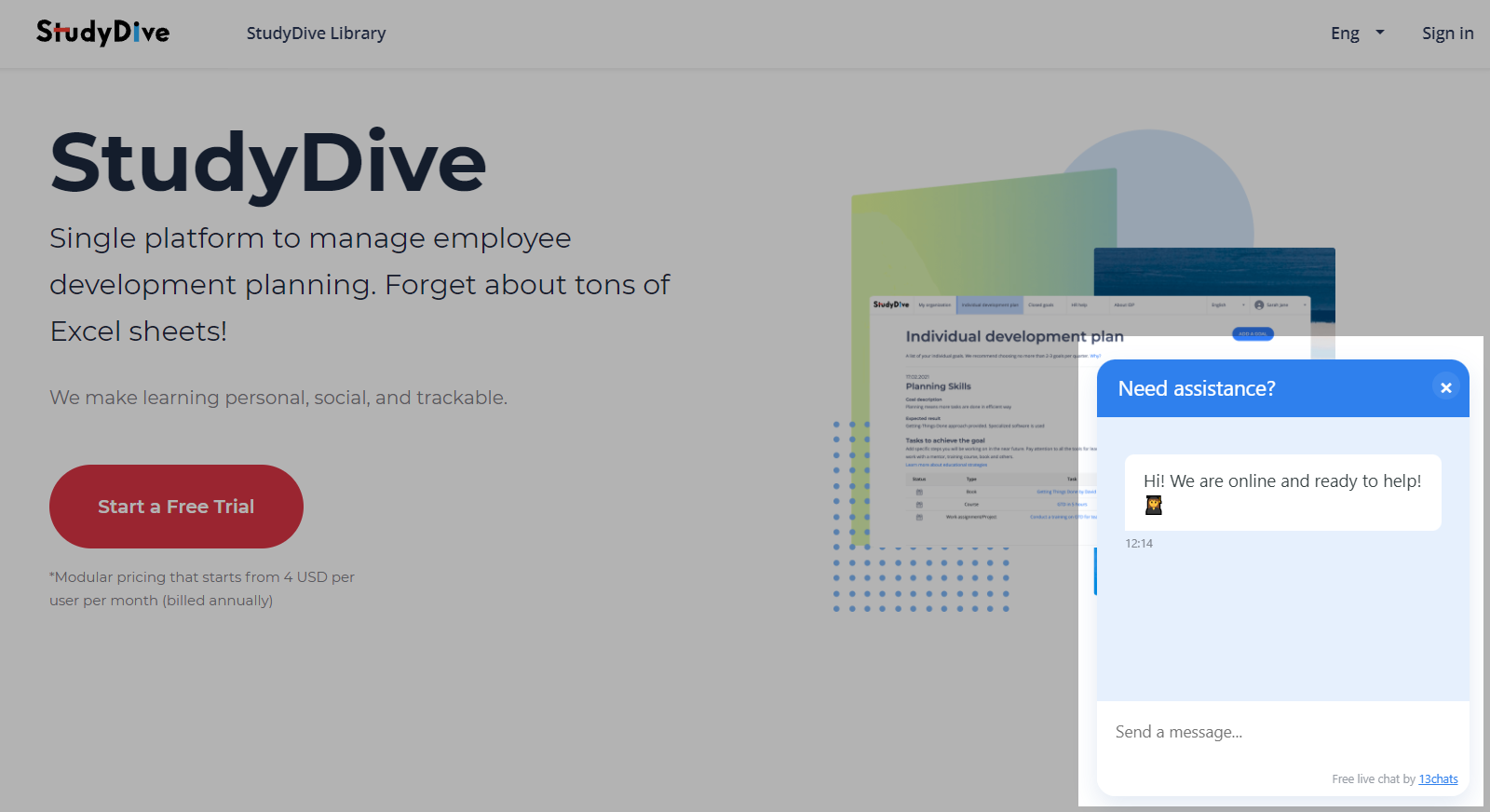 StudyDive is a B2B service that offers a specialized platform for individual employee development planning. Their sales funnel includes the negotiation stage because the customer wants to clarify some details before purchasing. StudyDive installed their live chat using 13Chats.
In this way, they shortened their user journey from the first contact with the brand name to the first conversation, and boosted their sales.
Reinventing B2B relationships
Hunter, an engineering company with over 1,000 employees in the United States, was founded as a family business in 1946. Starting as a small manufacturer, the company is a leading provider of various wheel services.
Hunter decided to reformat their web presence, and, in particular, they added a live chat solution from Comm100. The live chat starts with a series of questions that help identify a client's problem and contact the right technician. Besides, live chat asks for a client's ZIP code to identify their location.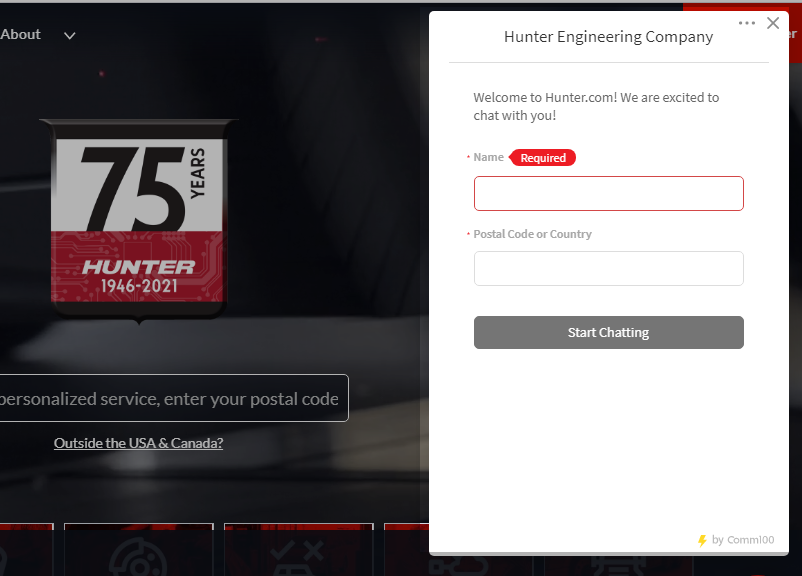 Implementing live chat started in 2017, and Hunter reported that their sales cycle shortened from half a year to weeks or sometimes days. However, the real sales boost started with the global pandemic. When face-to-face communication is unavailable, live chat is a great tool that keeps the business stable.
Conclusive thought
Live chat can boost your sales, generate new leads, and increase your customers' loyalty. Sometimes it is a key to business survival. Use live chat best practices to engage your visitors and turn them into customers. Stay helpful and polite, respond quickly, and make sure each customer is satisfied with your service.