It's hard to imagine someone getting psyched about the prospect of shopping for trainers or socks in a local supermarket. However, when Lidl introduced its limited-edition streetwear-inspired clothing collection, customers went into a frenzy. Some people queued outside just to get their hands on yellow flip-flops with the familiar logo.
Many of those lucky visitors quickly turned into resellers, and the bargain-priced shoes became fashionable items overnight. Trainers that originally cost €12.99 were then sold for €50+ on Depop and other fashion marketplaces. This case is a textbook example of scarcity marketing — it goes to show that anyone can create buzz around any product, no matter how valuable it actually is.
Let's dive into this topic and find out why some businesses intentionally make their products less available. We'll show you a few effective scarcity tactics you can use to move your audience to action. Also, we'll talk about why we as humans react to those scarcity triggers and why it isn't exactly a bad thing.
What is scarcity marketing?
In economics, the term scarcity describes a situation where the demand for an item far outweighs its supply. Scarcity can be real or artificially created — think of the NFT market wholly based on the idea of turning infinitely copyable images into collectibles.
Scarcity marketing is a range of strategies and tactics businesses employ to generate demand for their products and simultaneously boost their value, real or symbolic. Any brand can use scarcity marketing to make its offer more desirable and talked about.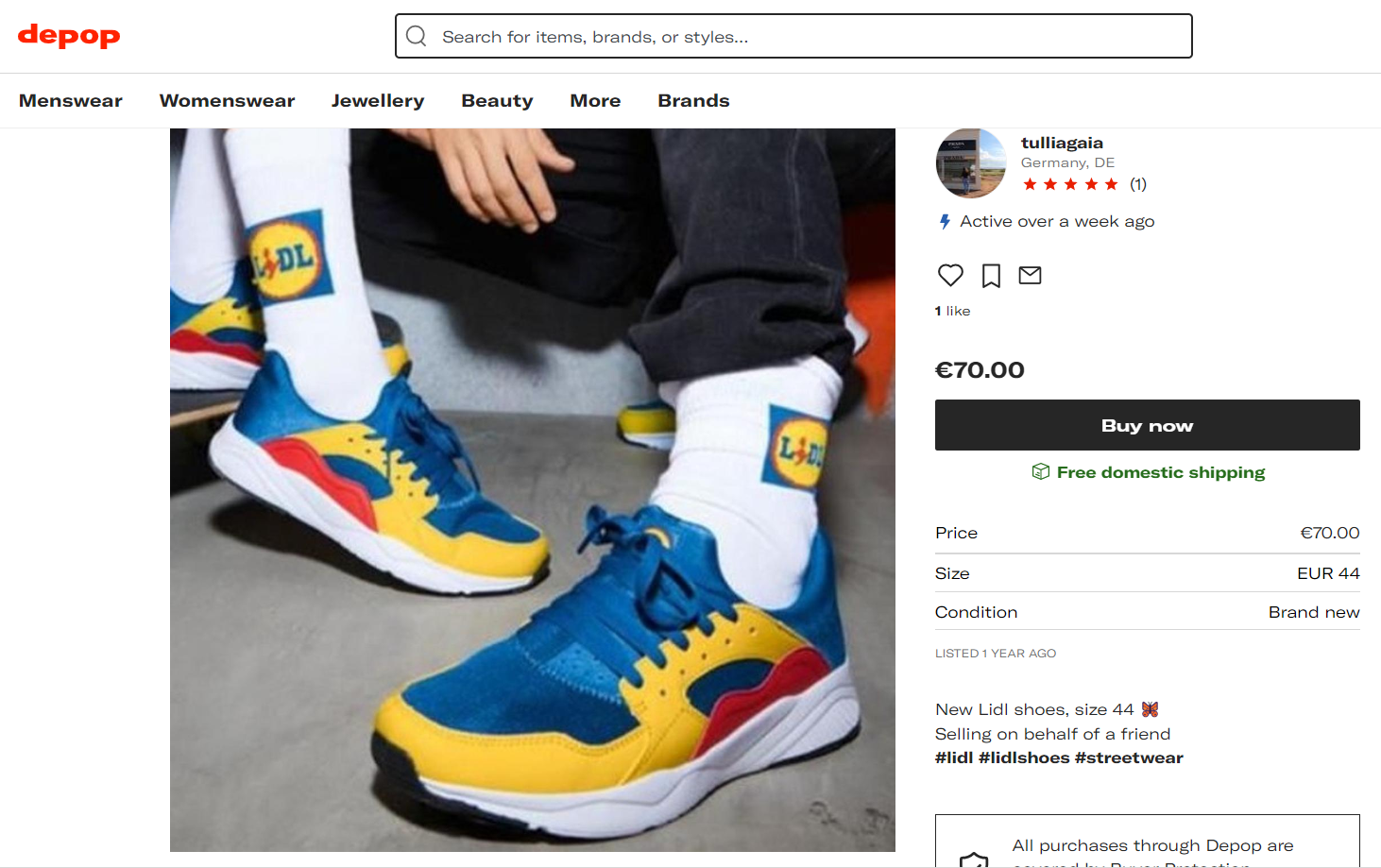 Scarcity marketing is anything but new. Take legendary Japanese chef's knives as an example. They're the most expensive kitchen knives worldwide because they're custom-made and take weeks, if not months, to produce. They're extremely long-lasting and have a unique aesthetic that other producers are trying to mimic. That's scarcity marketing at its finest — creating a high demand for an exclusive product.

Why does scarcity marketing work?
As human beings, we just love to have nice things for ourselves. When something is scarce, our survival instincts kick in, and we want to grab it before someone else does. But scarcity marketing isn't about promoting irresponsible, compulsive shopping — at least, it shouldn't be.
Scarcity tactics can help hesitant consumers make quick and confident buying decisions and derive more pleasure from a purchase. They trigger a whole range of emotions:
Curiosity. There's always something mysterious about an offer that is rare, unattainable, and highly sought after. It tickles our imagination and makes us appreciate it more.
Anticipation. Scarcity means that a certain product isn't available at all times — usually, there's a physical queue or a long waiting list. The longer we wait, the more we get invested in it.
Fear of missing out. With scarce products, it's now or never. The customer can't postpone a purchase — they have to make a decision on the spot, and they want to avoid feeling bad for missing out on a great offer.
Feeling part of an exclusive group. Finding something rare always feels like a once-in-a-lifetime opportunity, and it usually is. It makes buyers feel chosen because they're about to acquire something only a select few have.
Competitiveness. When customers see how others are desperately trying to get their hands on that one specific item, they think that it must be something special, so they also throw themselves into the game.
Customers get more gratification after purchasing items that are hard to get because it's a more thrilling experience. Businesses can use that knowledge for their own benefit and release more pieces worth fighting over.

Scarcity marketing examples from big brands
Scarcity in marketing can be a potent tool capable of shaping new trends and even movements. Let's look at how different brands use it to create suspense and drive attention to their products or events.
Burning Man
The biggest annual desert festival became legendary partly because of how its team used secrecy and scarcity tactics to build anticipation and create that mystical, out-of-this-world atmosphere.
Every year, thousands of fans impatiently wait for the first ticket release, even though the price can be as steep as $575. The subsequent rounds cost two or three times more. Regardless, in 2022, the first batch of tickets was sold out in just 29 minutes.
The buying process isn't very typical or straightforward, either. For example, registering for a sale does not guarantee you access to a ticket, and you can only buy up to two tickets. The festival ground itself is located far out in the Black Rock Desert, and there are very few typical amenities. The Burning Man team intentionally uses scarcity to make every festival visit even more desirable, memorable, and rewarding.
Clubhouse
The invite-only social audio platform went viral in 2021 when the pandemic was still in full swing and people were looking for new ways to stay connected. However, the main appeal of the platform was in its aura of exclusivity — users could only register after being invited by someone who already joined the platform. In addition, they had to monitor private group chats to not miss the most interesting conversations with niche experts.
This graph shows two huge spikes in Clubhouse's popularity, thanks to its clever scarcity marketing campaign.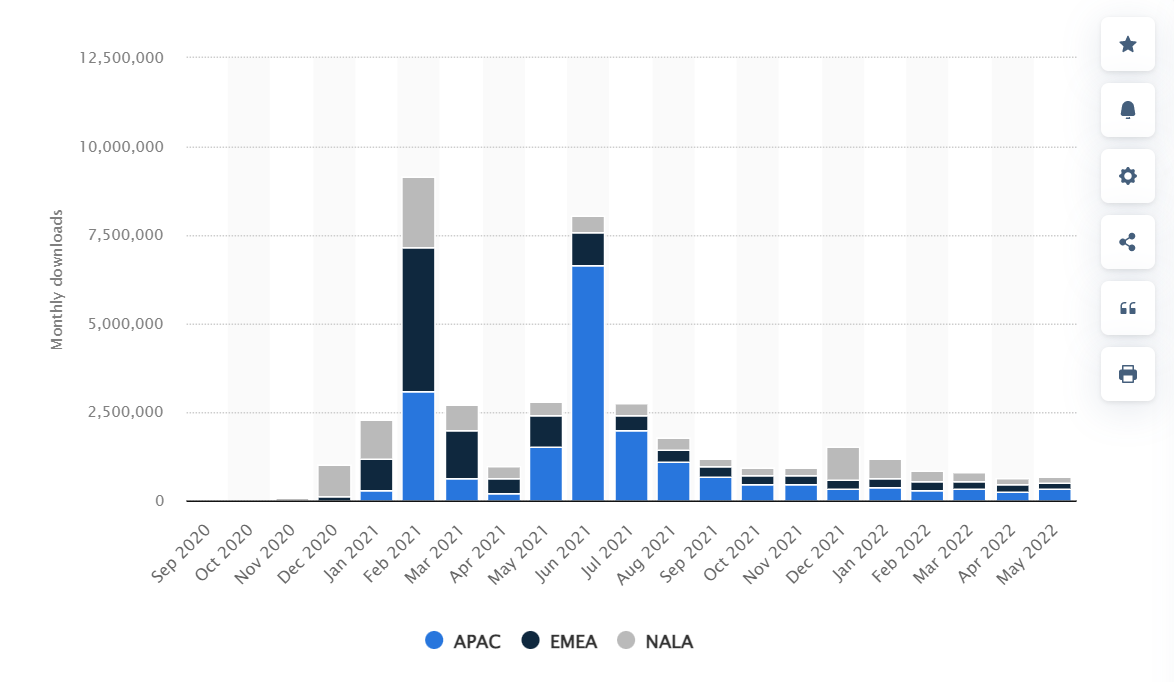 Although the hype around Clubhouse turned out to be short-lived, its legacy continues. The app not only popularized the concept of niche networks but also showed that social media platforms don't have to be highly visual to be in demand.
Bud Light
The beer brand gained additional popularity because of its Dive Bar Tour, a concert series that brings top artists to intimate dive bars stages. Lady Gaga, Post Malone, John Mayer, G-Eazy, and Judah & The Lion are among the stars who made the tour a total sellout. For some shows, tickets could only be won through radio contesting, social media promotion, and giveaways.
Seeing award-winning artists performing in small, atmospheric venues is something new, so no wonder that some of the Dive Bar Tour shows became the biggest branded Facebook live events ever. This is one of those scarcity marketing examples when a charismatic brand plus a bold idea equals a rare, one-of-a-kind experience.
Lululemon
The yoga apparel company is known for its colorful, high-quality pieces — the brand is intentionally steering away from the dry, overly masculine, and functional style that is so prevalent in the athletic gear niche.
The collection Unicorn Tears was first released in 2011, and it immediately became iconic because of its vibrant aesthetic. The items were quickly sold out. Some of the pieces can still be found on eBay or other platforms but with a hefty price tag.
Now, the legendary pattern is making a comeback, and Lululemon is strategically leveraging scarcity marketing tactics to announce Unicorn Tears' return. For example, only the Lululemon app users can get early access to the collection.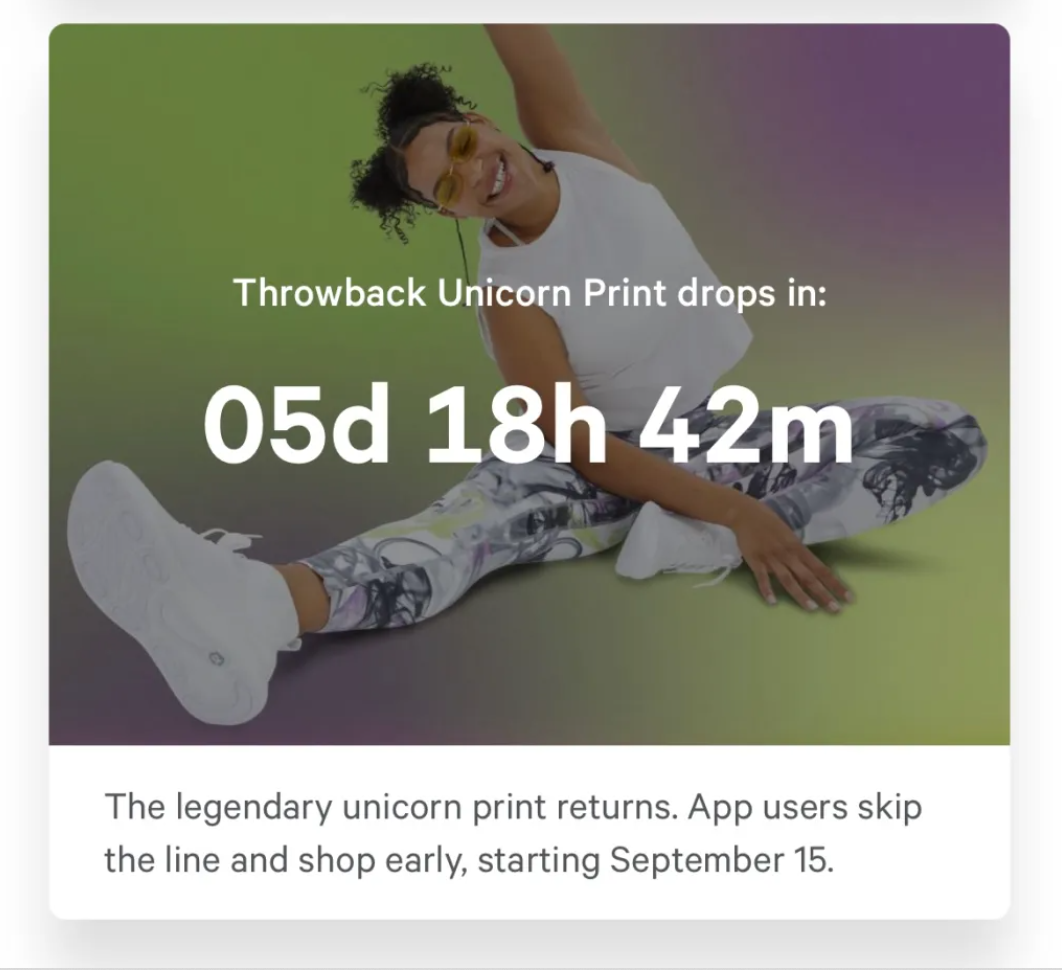 The announcement created so much buzz that some fitness bloggers even started an investigation trying to find out which pieces will be brought back to the market. Needless to say, Lululemon fans are ready to pay any price just to get their hands on this rare old-school print.

How to use scarcity in marketing
Of course, only large brands can afford expensive PR stunts, but subtle scarcity marketing tricks can also make a huge difference. We'll show you how to use them in your day-to-day communications and make sure that your target customers don't sleep on your offer.
Send last chance emails
Help your subscribers discover your best offers that are about to expire. Last chance emails enable you to direct your audience's attention toward the products or services they haven't tried yet.
Typically, last chance emails feature a discount or any other incentive that is only valid for a few hours or days.
You can make your last chance offer even more powerful by adding a countdown timer to your page to visualize how time is slipping through your user's fingers. It'll motivate them to act faster and grab your offer while it's still available.
Create a capsule collection
Create real scarcity by producing a small batch of merchandise or a limited-edition version of your regular product. It'll allow you to target your true brand advocates while also impressing your new visitors.
Uniqlo, for example, utilizes scarcity marketing tactics to distance itself from generic fast-fashion brands and add new depth and dimension to its public image. The company collaborates with edgy, independent, and high-fashion designers to create items with a unique look and feel.
Their limited-edition collections are always sought after. They are only available in selected Uniqlo stores, which makes them even more desirable.
Show that your products are in high demand
You can make your customers crave your products by emphasizing their value and popularity. Airbnb has been using this very tactic for years — the interface helps travelers make faster decisions by letting them know which listings are usually fully booked and unavailable all year round.
This scarcity tactic makes the user feel lucky for stumbling upon such a unique opportunity. As a result, they don't overthink it and book their stay with confidence.
Another way to show that your pieces are extremely popular is by revealing how many people are buying this or a similar product and how many are still in stock. That's exactly what Etsy does.
This tactic gives users instant FOMO because they see that someone else is about to purchase the item that caught their eye. This is especially effective if you sell rare items such as vintage clothes or sneakers from limited collections.
You can also hint at how popular your pieces are by adding a like button to your product pages. It'll give your users an idea of how many people are interested in a particular product and how likely it is to be sold out soon.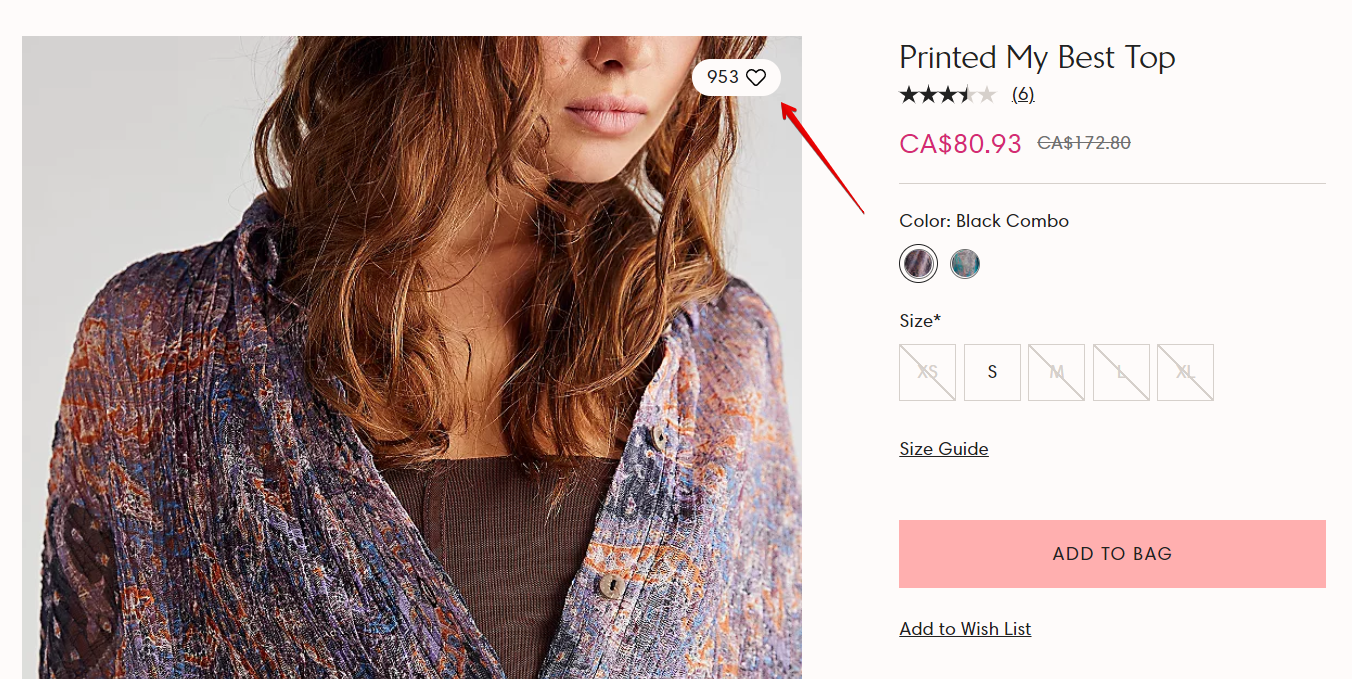 A visible like counter makes your product page more interactive. Besides, this feature allows your users to create a wishlist for future reference and resume shopping at any moment.
Have a clearance sale
For a business, a clearance sale is the ultimate way of saying, "this is it, there's no turning back, don't miss your chance." You let your customers know that you want to get rid of the remaining stock to free up some space and that you want to do it quickly. And if they were hesitant before, they might act on your offer now that they see that it's your final sale.
This tactic lets you visualize scarcity — you don't even need to create it. By announcing a clearance sale, you help your loyal customers get a better deal and restock their favorites before they're gone, so it's a win-win situation.
Visualize real-time user activity on your website
There are a few things you can do to make your website visitors slightly more competitive and motivated when it comes to shopping. Firstly, you can show them how many users are looking at the same product right now.
Secondly, you can enable a sold counter on your product listing page to demonstrate the popularity of the item. Of course, both of these counters should display real data; otherwise, your visitors will sooner or later notice unrealistic numbers and start questioning your brand reputation.
Give a better price if your customers buy instantly
Incentivize your customers to hurry up and place their orders to get the best price. Booking does this very well by showing how many rooms are left at the lowest price. Naturally, the user feels the impulse to book the cheapest option right away and avoid overpaying.
You won't sound too manipulative if you give your users a few options to choose from and highlight their perks. This way, they'll feel less pressured into buying from you. Scarcity cues should be used to attract attention to a genuinely good offer — they shouldn't mislead or promise value where there's none.
Convey the exclusivity of your pieces through images and copy
If you have unusual, hand-made, or hand-picked items in stock, your target audience must know about them. You can achieve that by highlighting some of your products as rare or exclusive — it'll help you justify the prices and convince picky customers to take a look at them.
Finally, you can also try crafting more unique, eloquent descriptions for your products to signal their quality and exclusivity through text.
Sophisticated product descriptions are usually reserved for luxury brands, so they can give you a competitive advantage. You can talk about the creative concept or story behind your product or give pro tips on how to use or style it.
Create convincing emails for your scarcity marketing campaign
Supercharge your email marketing strategy with SendPulse. Our platform has everything you need to create automated, behavior-based email campaigns that also feel natural. Pick a pre-designed template and customize it to reflect your brand, set up automation flows, and keep track of conversions using a single tool.
SendPulse offers you an intuitive drag-and-drop editor, a subscription form builder, a rich template library, email tracking, a landing page builder, a CRM, and more. Create your free account and try it now!