Black Friday: Makeup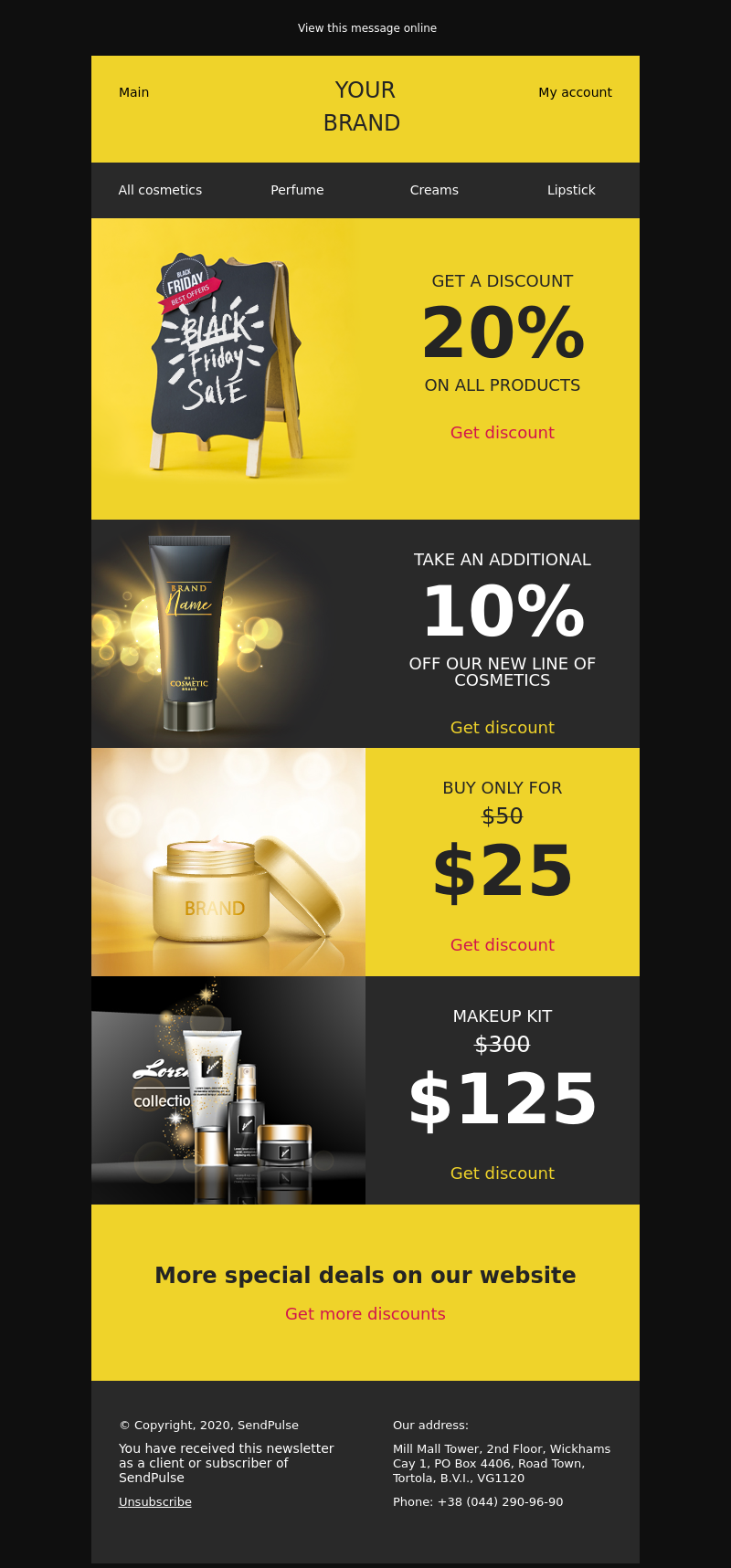 Look at this bright email template designed by our team for Black Friday! Black Friday is a great chance to show subscribers your care and to increase sales as well. There are contrasts of black and yellow to emphasize every your offer and discount. Edit text colour, font, size as you wish. Don't miss a chance to remind the clients of your brand on this special day!
Created: Drag and Drop
Category: Business
Updated: 27.08.2020
Use template
This template "Black Friday: Makeup" in the "Business" category was created by SendPulse. You can use it to send emails to your customers via SendPulse for free. If you want to send an email campaign using this template, just click "Use template".
Related email templates