SendPulse plugin for WordPress — web push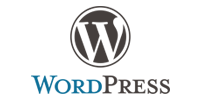 WordPress started as just a blogging system but has evolved as full content management system that provides infinite possibilities through the thousands of plugins and widgets and themes.  
Integrate SendPulse web push for your website and send web push notifications to your subscribers.
What is web push?
Instant notifications from your website on your subscribers' desktop is a perfect solution for quick alerts about news, special offers, order delivery, statuses and other events. The example is below.
When your visitors open your website they will see a prompt asking if they want to receive web push notifications. If they give permission, it will be able to send web push notifications to your users with different browsers:  Google Chrome, Safari and Firefox. 
The big advantage is that you can send as many push notifications as you need with unlimited subscribers. And one more thing – do it absolutely for free!
Why do you need SendPulse web push plugin?
The plugin allows you to send user's email if he is registered as a user in your WordPress and agreed to receive web push notifications from you. This is why you can send not only web push notifications but emails also.
How to connect SendPulse web push plugin for WordPress?
The plugin took only a couple of minutes to set up. You just need to specify personal SMTP server settings from your account into the system you work with. The process integration is described in the guide. 
Read the description of plugin SendPulse in WordPress plugin directory. 
If you have any questions or difficulties, please do not hesitate to contact us.
All support is provided 24 hours a day.