A custom email template is an email template that a company creates using its brand identity — colors, fonts, etc. — to use multiple times by adding different text and images to meet the particular email marketing goal.
Why you need a custom email template?
Speed up email campaign production
Improve your email marketing consistency
Easy to create
Speed up email campaign production. A custom made email templates increase your opportunities in crafting email campaigns and make the whole process a lot faster. No knowledge of code required.
Improve your email marketing consistency. After you gain some experience with creating emails, you will know better how your emails should look to provide your subscribers with valuable and exciting content via emails. Custom email templates mastery leads you to a more automated email marketing in general.
Easy to create. A drag-and-drop editor is a convenient and user-friendly tool for anyone. It is like a toy constructor, where you construct emails — homes for your brand.
How to Create a Custom Email Template
Open layout template editor
Drag and drop the elements in an email
Customize elements
Preview and test
Step 1: Open layout template editor
There are five predesigned structures for creating email: empty, basic, news, commerce, and text. The "Empty" option allows you to start from scratch, "Basic" is for small and useful for some text bites and a couple of images, "News" is specifically designed to highlight news, updates, and create digest emails, "Commerce" serves well for sales, discount announcements. Select one according to your goals.
Step 2: Drag and drop the elements in an email
Choose elements on the left-hand side and drop them whenever you need them in the template. The components to use include: Text, Picture, Button, Separator, Video, Social, and Checkout. Besides, you can "Add new section" and use predesigned blocks consisting of text and images to speed up the process.
Step 3: Customize elements
All components in the Layout Template Editor are movable and modifiable. Change colors, contours, fonts, sizes, alignments, and other options for adjustment of the elements on the right-hand side. You can edit the email body there, as well. Then, fill the elements in the templates with your text and images.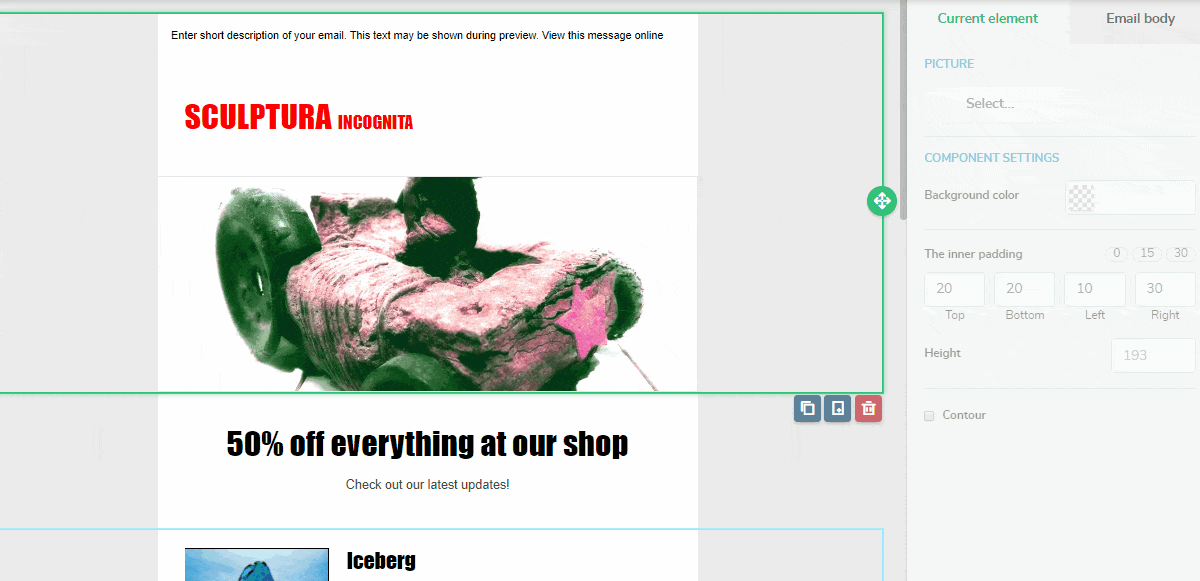 Step 4: Preview and test
You can preview the email and send the test email to see how it looks in the flesh.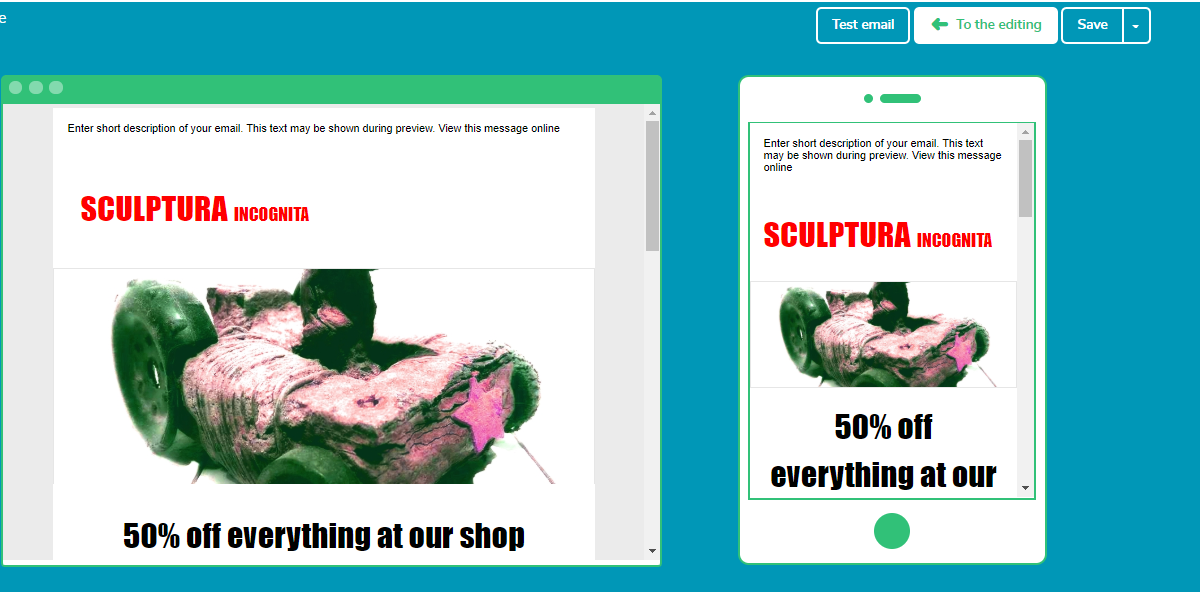 How much a custom template costs
If you have no time to master your email creating skills, SendPulse is there to help!
Order a custom email template, and our team of passionate designers will handle it for you. The cost per custom email template is $175.
Last Updated: 22.03.2023