Email templates allow you to save time when designing several emails. Each template is a reusable HTML file for building email campaigns. SendPulse offers a wide choice of free ready-made email templates.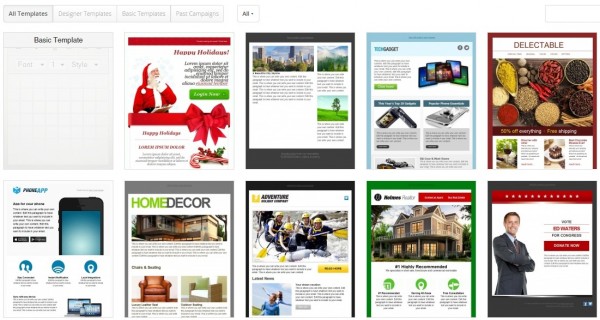 This video demonstrates how to create beautiful emails with SendPulse's template editor. It doesn't require any coding experience.
Templates have Many Benefits:
Email templates will allow you to produce campaigns quickly because the underlying code is already written;
Save time and don't rewrite an email hundreds of times, add links, copy, images to an existing template and send it to your subscribers;
Building an email template lets you be sure the email will have the same look, and you will not have to worry about possible mistakes with the formatting;
Your brand's correspondence is preserved. Primarily if you use many logos and graphics in your marketing, it will be challenging to create each email again and again. With email templates, you can make, save and send full-featured emails without headaches;
Email templates can contain content substitutes, such as e-marketing, links, unique codes of special offers, and the name and surname of the client (i.e., user-specific information). When sending messages, the server substitutes the actual content for the replacements.
FAQ
Last Updated: 22.03.2023