Brand attributes are the brand's traits that resonate with consumers' personal characteristics and feelings. Examples include credibility, uniqueness, relevance, consistency, proper positioning, etc. They help a brand stand out among competitors and be recognized by customers.
In this article, we'll make the difference between brand attributes and personality clear. We'll also review the brand attributes list and examples and get to know how to define characteristics for your company.
Why are brand attributes important for your branding?
A strong brand with a set of essential brand attributes provides a unique value proposition and stands out from the competition. Customers appreciate competitive businesses and recommend them to friends. A business that offers excellent customer service, high-quality products, and a seamless user experience can attain brand recognition. Customers promote brands with positive characteristics to their friends and family. Brand reputation and credibility help business owners close more deals and win new customers.
Businesses with well-defined brand attributes empower marketers to choose suitable brand positioning strategies and develop a clear brand identity. Having brand attributes in place allows you to select the right marketing approaches and tools to market your products. As a result, marketing and sales efforts are aligned with your business goals.
Now that you know about the importance, it's time to compare brand attributes and brand personality. Although the two concepts might seem similar, they still have distinctive features.
Brand Attributes vs Brand Personality
Since the difference between the two terms might evoke confusion, we'll see each of them in detail. It will help find this difference.
Brand attributes are the traits that describe your brand. Credibility, relevance, consistency, and proper positioning are examples of attributes. Consumers see these characteristics when they look at your business as a whole without paying attention to the product you sell. Every company has hard and soft attributes. Examples of hard attributes include name, logo, slogan, website, product, vision, and mission. Uniqueness, credibility, and consistency are the soft attributes.
Brand personality is a framework that enables business owners to shape a specific perception among customers regarding their product, service, and mission. Brand personality evokes certain emotions and feelings and encourages emotional response that leads to purchasing decisions. Entrepreneurs believe that consumers are more willing to buy from a brand that has a similar personality to their own. There are different types of personalities: competence, sophistication, ruggedness, sincerity, and excitement.
Now when the difference is clear, let's proceed to the next section to figure out how to define attributes for your brand.
How to define brand attributes for your business?
If you hire a marketing agency to determine your brand attributes, you'll see what to do. Let's explore the process in detail.
Determine your brand culture. The brand culture of your brand combines psychology, ideas, attitudes, and beliefs. These aspects impact brand behavior and brand experience and shape brand reputation. Brand culture influences the story of your company and the way team members work. Your company will bring significant returns if you successfully shape a strong brand culture. Your business can be knowledgable, smart, unique, or reliable. Conduct research to find out how customers perceive your company.
Identify attributes that describe your prospects. When creating a buyer persona, explore the characteristics of your potential clients. Identify their traits and individual preferences to provide them with a targeted offer. Your leads' attributes should be positive like smart, organized, detail-orientated, ambitious, etc.
List the desired emotions of your clients. Focus on the emotions your consumers will have after purchasing your product. Make sure that your brand attributes and product will deliver value and positive feelings to your target audience. For example, people can be satisfied, happy, understood, etc.
Identify your brand voice. Brand voice is the unique way you represent your company and product to the target market. It can be elegant, inspiring, ambitious, exclusive, powerful, or strong. After you identify your brand voice, make sure to be consistent with your brand voice over various communication channels.
After going through these essential steps, you'll have a long list of attributes. Choose the most appropriate words that will resonate with your customers' traits, needs, and problems. To reduce the list and make the right decision, take one best word from each step. This way, you'll be able to determine relevant brand attributes for your business.
Now that you know how to find attributes for your company, let's review the traits that might suit your brand.
Brand Attributes List
A company should have several brand attributes which are necessary for success. In this section, we'll uncover the characteristics so that you can consider them when developing a brand.
Proper positioning strategy. Your branding and marketing team should collaborate to determine the relevant positioning strategy for your company. It will provide your product with a unique position, competitive advantage, and the possibility to stand out from the competition. After setting proper positioning tactics, you'll be able to stay on top of consumers' minds. Your company should be able to showcase the product's advantage. It can have superior quality, low price, or advanced features. Make sure to align your brand positioning strategy with your offering, mission, vision, value, and business goals.
Relevance. To establish an emotional connection with prospects and loyal customers, you should meet the needs of your target audience. Strive to comply with consumers' expectations and exceed them. Make sure that your customer support agents understand prospects' problems and offer relevant solutions. If your company succeeds in meeting the demand, your sales and revenues will rise.
Consistency. If you want to gain customer trust, be consistent across different communication channels, deliver logical messages, and solve customers' problems regularly. Coherency should be present everywhere starting from website design, logo, slogan, vision, and mission, and ending with your after-sales service.
Credibility. To look credible in consumers' eyes, your brand's team should meet expectations, ensure excellent customer service, promptly respond to clients' inquiries, and create authoritative content. Remember that trustworthiness and expertise of your company influence customer decisions. To boost credibility, your marketing team should create informative quality content, ask influencers for promotion, establish a strong brand identity, protect customer data, and build a community.
Uniqueness. Although now you might find businesses that offer similar products, you should gather all your creativity to present a unique and inspiring product. Having such an offer allows you to stand out from the competition. Better yet, you'll build a strong identity widely recognized within the market and among consumers.
Inspiration. Innovative marketing approaches and technologies should serve as inspiration for your customers and employees. Organize meetings, prepare presentations, and demonstrate opportunities for growth to inspire employees to do their job well. As a result, consumers will be satisfied and feel inspired to make something extraordinary using your product. For instance, offering a landing page builder can encourage customers to start a small business.
Now that you know the most popular brand attributes for businesses, it's time to explore the examples. After reviewing them, you'll be able to do the same thing for your company.
Examples of Brand Attributes
You can find examples of brand attributes in any industry: electronic devices, apparel, cars, and skin care. Every brand has its unique characteristics and traits the same way people do. We'll now unveil some brands that succeeded in identifying attributes that resonate with their target market.
Levi's
Customers can describe good old Levi's with words like originality, quality, and courage. Customers pay money for durability and can rely on the brand. Levi's jeans have high quality and are in use for years after the initial purchase. You can wear a pair of jeans to go to work, do some housework in the garden, or even repair a house. The brand stands for durable clothing and condemns one-season items. Levi Strauss managed to turn blue denim pants for minors into clothes people wear every day.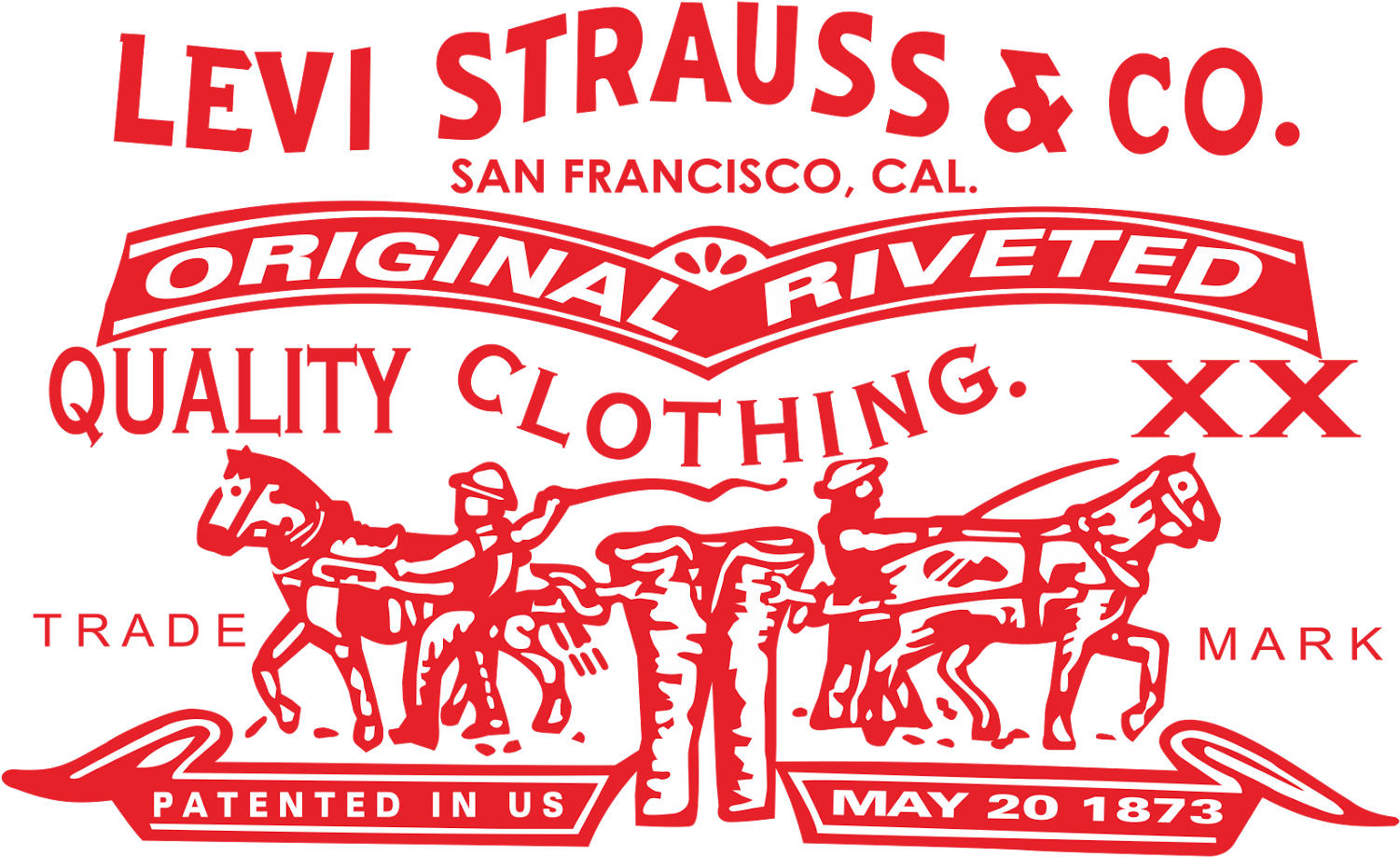 Volkswagen
Established in 1946, the brand is famous for quality stylish cars. The Iconic Beetle, VW Bus, and Volkswagen Touareg are among the best Volkswagen vehicles ever made. All cars have the same characteristics in common: quality, durability, and style. The brand often communicates its main message about its cars — their reliability. The company produces practical and safe cars. As a result, customers perceive the brand as an honest and reliable company. "Think Small" marketing campaigns communicates Volkswagen's main principles.

Congrats, now you know what brand attributes are and why they are essential. Hope that our examples gave you a clear understanding of them.
References:
This article defines the term and lists some examples.
In this article, you'll find a brand attributes list.
Last Updated: 21.03.2023