Branding is the perception of a brand shaped in consumers' minds after they interact with a brand story, messaging, product design, company's culture. It entails associations and feelings related to specific companies customers have.
In this article, we'll unveil the importance, goals, types, and examples of branding. Then, we'll figure out how to create a branding strategy.
Why is branding important?
When using the internet, social networks, and messengers, consumers come across dozens of various brand messages every day. Powerful branding helps touch the hearts of customers and entice them to choose products that resonate with their problems, needs, and values. According to Zendesk, 87% of customers care about consistent branding.
Companies should be ready to provide target audiences with unforgettable experiences and bring positive emotions to be recognized and differentiated from hundreds of other businesses. To attract customers, a brand should trigger emotions that later shape perception. If a customer has good associations, a company can gain a competitive advantage, have benefits over competitors, ensure customer retention and acquisition at a lower cost.
Each brand strives to build a base of loyal customers. That's why it employs different methods to make people appreciate and recognize this business and come back. Branding encourages entrepreneurs to do everything possible to establish a positive perception. Companies try to appeal to their customers through different platforms and build strong connections.
To stand out in the crowd of new startups that appear every day on digital platforms, businesses invest in developing a strong brand that draws customer attention. Also, with good branding, a company improves recognition. Customers will take note of the brand that provides consumers with an excellent experience and leaves an amazing impression. Such a brand deserves the trust of buyers.
Now that you know about the importance, let's move to the goals of branding.
Goals of Branding
It's essential to understand that you can't create strong branding without defining your main goals. As a brand owner, you can strive to:
It's time to proceed to the main types.
5 Types of Branding
You need to choose the type of branding based on your main purpose. The most critical here is to create a long-lasting positive impression on your customers. We've prepared 5 types to explore, so let's get started.
Personal branding
Nowadays, when people have more trust in opinion leaders rather than in businesses, there's a point in developing personal branding. You can market your occupation as a brand and build trusting relationships with your target audience. Consumers need authenticity, innovative ideas, and exceptional experience. They can find them in personal branding. Consider creating a personal brand related to sports, healthy living, coaching, or education since they are in the greatest demand now.
Let's take an inspiring Ziva Meditation as an example. It was founded by Emily Fletcher, a leading expert in meditation. This famous woman managed to develop her brand and help many people with her books and courses. Ziva Meditation allows people all around the world to enroll in courses online and improve the quality of their lives: reduce anxiety, obtain confidence, improve memory, etc.
Below you can have a glimpse of her courses.
Product branding
In a market crowded with similar products, companies should be ready to develop distinctive and unique visuals, packaging, logo, design, appearance, and form to make people notice. That's why to be successful, your brand needs a product with an identity. Use a distinctive color scheme, play with shapes, design, etc. You should also have a great logo, packaging, messages, and name to establish an emotional connection and make people recognize your product.
The brightest example of product branding is the famous Coca-Cola Company. The main lesson from the brand you can take is to be consistent. You can see consistency in its logo, design, ad spots, commercials, and even bottles of its carbonated drinks. In campaigns, the brand communicates the same message and positive vibe across available marketing channels.
Retail branding
To make the store look specific and recognizable, entrepreneurs ensure deliberate design choices of a layout, the light fixtures, the decor, the music played, and even the type of flooring. It also helps create a living brand experience for each customer who decides to visit a retail store. So, if you want your customers to come back, provide an excellent and interesting experience visiting your physical location.
For example, Sephora let its customers participate in its skincare and brow shaping classes in-store. The retailer of beauty products also started makeup classes for non-binary and transgender customers and let them learn makeup from experts.
Corporate branding
This type refers to design choices and ways to convey the main values. It entails a mission, values, price point, ideal customer, etc. Corporate branding isn't only about a website and ads. It also includes the way your company communicates with charities, reacts to certain events, company culture, and recruiting process.
Service branding
Before selling your services, you need to show your knowledge and expertise in the industry. People should have trust in your company to choose it over competitors. Since service branding is based on values, be ready to provide them to your visitors. Both online and offline businesses should think of engaging ways to interest customers and bring them unforgettable experiences and value. You can conduct special classes, webinars, or create events that demonstrate your service at its best.
Let's take Airbnb, for example. In 2017, some people accused the company that some of its hosts showed gender and race discrimination towards their guests. Airbnb responded with a "We Accept" campaign and nondiscrimination policy on its site. The brand is recognizable not only for its logo, its pink and white colors, and its messages but also for addressing the problems that occur and improving customer experiences. The company strives to connect people around the globe and provide amazing traveling memories.
Now that you know the types, it's time to walk you through several steps to create a branding strategy for your business.
How to Create a Branding Strategy?
Identify your target audience and do research
Establish brand positioning
Create a brand identity
Plan your content strategy
Develop a website
Tailor your messaging
Gauge and adjust
To develop a branding strategy you need to be aware of the necessary steps. Follow the 7 steps below to do everything right.
Identify your target audience and do research. If you want to achieve business growth and good profits, then your ideal customers should be clearly defined. Choose a specific segment that is interested in your product. The narrower your target audience, the better for your growth. Once you identify your main consumers, research to understand their needs and priorities and create a message that resonates with their wants.
Establish brand positioning. It refers to the place your brand occupies in the minds of consumers and the way they distinguish your company from others. Write a statement (3 to 5 sentences) that explains the essence of your business. It should outline things your company does, your target audience, special features that make you different from other brands within the industry.
Create a brand identity. To reach customers, your brand needs an identity. Develop elements like logo, name, and tagline so that customers can build associations with your company and remember it. Remember, your company's name shapes the first impression among customers and lets them understand your offer. First of all, use brainstorming to obtain as many great ideas as possible from your team. Secondly, choose clear and easy-to-remember words. Thirdly, create a unique, short, and sweet name. To design a logo, you should understand the purpose of your business, know your brand identity, select colors, and style that correlates with your brand name and product. A logo helps customers build associations and recognize a specific brand. Don't forget to create a tagline: keep it short and simple, tell a story, and mention your offer.
Plan your content strategy. To attract, nurture, and qualify leads, you need valuable educational materials. That's why be ready to provide your future customers with informative and unique content. It helps improve reputation and gain visibility. As a result, better brand awareness.
Develop a website. Nowadays online presence is a must since it has a huge impact on the public and the brand's success. However, some entrepreneurs don't realize the great role a website plays. You should have a good site at least for customers to explore your product or service before purchasing. Creating a high-quality website and managing it properly allows you to improve credibility. You can stand out among competitors by developing a good-looking website that conveys quality information to visitors. Besides, you can also showcase your brand, generate leads, and boost organic traffic.
Tailor your messaging. To communicate your message effectively, do it through your brand personality and a special tone of voice. You should also understand what message to deliver to your target audience. Besides, you need to know the result you want to achieve after a customer receives your message. So, do your best to convey everything you need to build strong branding.
Gauge and adjust. The last brand development step includes tracking the progress. At this point, you can get to know whether a strategy goes according to the plan. Monitor the website traffic and your visitors: the number of leads, opportunities for partnership, new customers, and more. These metrics will show you the reputation and perception of your brand among customers. As a result, you'll be able to improve your company and the emotions it evokes in consumers' minds.
Now let's walk you through the examples to get inspired.
Examples of Powerful Branding
A company with a strong brand differs from competitors and succeeds in connecting with its target audience. So, let's review several examples of powerful branding.
Drift
This sales technology company pays attention to the human-to-human interactions of sales since the brand assumes that in-person interaction is critical for an effective selling process. Besides, the company issued a book about the company's way of functioning. The main idea is that this brand prioritizes people over efficiency.
Uber
The company knows customers' needs and can take them to any place they want. Uber's online app simplifies the problem of finding a car and connects users to their driver in any part of the world. Probably, every person who uses ride-hailing platforms can recognize Uber from its user experience, logo, design, style, and other essential elements. Global Uber helps people not to get lost or confused not knowing how to get to the destination.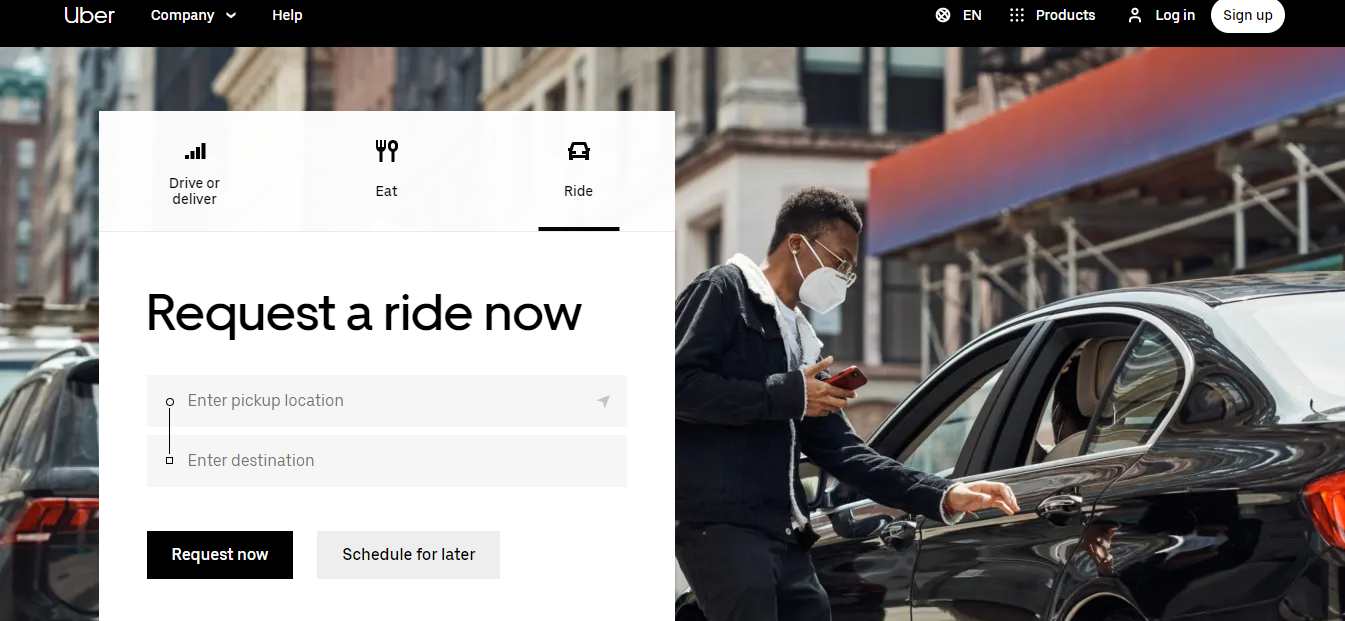 Congrats, now you know that to achieve success within your industry and become a leader, you need to shape a positive perception of your brand. Leverage our step-by-step guide to create a great branding strategy to impress your audience.
Resources:
This article defines the term and provides readers with the reasons to create a branding strategy.
In this article, you'll find the main types of branding.
This article unveils companies with strong branding.
Last Updated: 26.08.2021