Customer onboarding is the process that takes place during a post-purchase stage and entails leading a new user through a product or service, teaching how to use it, making a client feel comfortable with it, and showing how to obtain value. It helps companies build strong relationships with clients, retain customers, and obtain more loyal consumers.
Watch the video below to obtain some insights into the customer onboarding process and make clients stay with your brand.
In this article, we'll explore the importance of customer onboarding and get to know the process. Then, we'll review the metrics, explore some best practices and examples to grab some inspiration.
Why is customer onboarding important?
The onboarding process is important since it's a touchpoint for establishing good relationships with new customers and encouraging them to stay with a company. An excellent onboarding can bring improved customer retention, increased customer lifetime value, and turn new customers into raving fans.
The first impression of using a product is fundamental. At this moment clients decide whether this option suits them, whether it is clear or easy enough, and, most importantly, what value a certain product gives. According to Wyzowl, approximately 90% of customers say that companies should put more effort into onboarding new clients. This is because, during the process, a company educates new users or clients on how to use a product, provides them with onboarding content, and leads them through the post-purchase stage.
To put it simply, a company that wants to retain customers, turn them into loyal clients and grow, should create a thought-out onboarding strategy. So, if you are interested in how to do it perfectly, let's jump into the process and the necessary steps.
How to Create a Customer Onboarding Process?
Ensure you know your new clients
Think of the perfect onboarding strategy that fits your business
Develop suitable tactics
Come up with a thought-out content
Monitor and analyze the results
It's a vital process that needs a good understanding of customers and the ability to create useful educational content about your product or service. The successful implementation of a strategy can bring you long-term and beneficial relationships with customers. In this section, we'll review each step of the onboarding process in detail.
Ensure you know your new clients. To successfully guide your customers through the product, you need to know your new users well. Buyer persona contains information that can help you create a good onboarding. So, go ahead and study information to provide your new customers with a seamless experience getting acquainted with your product.
Think of the perfect onboarding strategy that fits your business. Before diving into the development process, meet up with your team to decide on the ideal onboarding experience for your customers. Define the best way to present its use, so that newcomers can quickly master everything they need. You should also analyze your customers' behavior after they review the product card and analyze it to figure out how to approach these users.
Develop suitable tactics. Once you determine how to approach your newcomers, create a roadmap of your steps. Build tactics to onboard customers. You should also define the marketing methods to use and timeframes to do it. Choose the right time to start sending email campaigns with welcoming and educational content. Product tours, videos, guidelines, chatbots are tools that simplify the process and allow customers to get closer to their goal.
Come up with a thought-out content. When you have a roadmap, it's time to think of the content. Contact your copywriters and marketers to develop useful content. It can be presented in any form, the main point is to effectively teach users how to use the product. Consider writing appropriate and easy-to-understand email content, video scripts, and developing user-friendly interfaces. After you finish with the copy and design, it's time to bring it all to life. Let marketers create onboarding emails and search for professional agencies to produce educational videos.
Monitor and analyze the results. Once the campaign is implemented, keep an eye on information about your customers. Pay attention to the content they prefer to read, products they like and dislike. This way, you will be able to identify the drawbacks of your educational content and instructions on how to use your product. Over time, you'll need to improve the process if you see that the results are unsatisfactory.
The process is clear now, so let's proceed to the metrics.
Customer Onboarding Metrics
To receive insights into the success of your onboarding strategy, monitor the main performance indicators. Below you can see a list of the most important metrics to bear in mind.
Engagement. Having some insights into brand engagement can help track the progress, identify and eliminate pitfalls, and take some measures. You should find out whether your user understands the product and whether this person is going to use it. Do this by tracking login activity, the usage of the features, and onboarding abandonment.
Progress. Before conducting your training, create a schedule and divide it into several parts. This way, it will be easier for new users to perceive and remember information. Bear in mind that people can concentrate for 90 minutes maximum and then they need a break. Approach new customers in different ways — with tutorials, step-by-step guides, videos, chatbots to obtain the best results. After, you will be able to assess how well you did the job to let users master the product as quickly as possible.
Feedback. Surveys companies deploy is a great way to figure out how useful and complete your onboarding is with all its materials and tools. Newcomers will help you identify the drawbacks of your service and eliminate them.
Now that you know the metrics, let's review some of the best practices you can use to onboard new users.
Customer Onboarding Best Practices
Use an email automation platform to send educational content
Introduce your product with a short video
Design interactive product tours
Instantly answer questions with chatbots
Create webinars to let customers master their skills
Generally speaking, companies utilizing multiple channels to onboard new customers is a great strategy. Brands that use marketing tools like welcome emails, step-by-step starter guides, tutorials, educational videos, and product tours can build strong relationships with new clients and make the most of it. These tools provide newcomers with a consistent and seamless experience. Consider applying the following tactics to improve your onboarding.
Use an email automation platform to send educational content
Emails with helpful information can guide your new customers through the process of exploring your product. To simplify the process of sending such emails, use a special automation platform. SendPulse allows you to personalize your educational emails and set up your send-out.
For instance, you can use the platform to share some tips with new users on how to make the most of your product, send product tours, webinars, tutorials, etc. You can even implement cross-selling by offering some additional items to the existing product. Say, if a customer bought a camera, you can offer a memory card.
Introduce your product with a short video
If you have a visual product, the best way to introduce it is by creating a short video. It can be 1-2 minutes in length but should contain important facts about a product.
For example, Rare Beauty by Selena Gomez provides makeup tutorials on Instagram to teach customers how to use its new eyeshadows.
Design interactive product tours
To let customers get more from your product, you should be ready to create great product walkthroughs. They help explain how to use a product and guide new users to the moment they realize its value. Each product or service is unique in features and benefits and requires an individual approach. However, be consistent, include the core value, and be short and sweet in your product tours.
Let's take Slack, a platform used for business that helps bring all team members together, for example. It provides new users with interactive onboarding and Slackbot that guides them through the process.
Instantly answer questions with chatbots
Onboarding is a process that requires different amounts of time and effort from different users. That's why you should always be in touch with your customers to provide some help. To answer some FAQs, consider using a chatbot. As a result, new customers will receive instant answers to fundamental requests and resolve some issues in seconds. With SendPulse's chatbots, you can easily set up auto-replies in Telegram, Facebook, and Whatsapp.
For example, Plum, a back-office solutions provider uses a chatbot to onboard new users.
Create webinars to let customers master their skills
Today, webinars are extremely popular due to the value they provide. In this case, user onboarding webinars can help understand the product and how it works, its features, and its benefits. New users can also learn how a product solves problems and provides value.
Let's take Grammarly, a writing assistance tool, for example. It would be great for new users to find out about its useful features from a webinar, where an expert can tell about its plagiarism and grammar checker.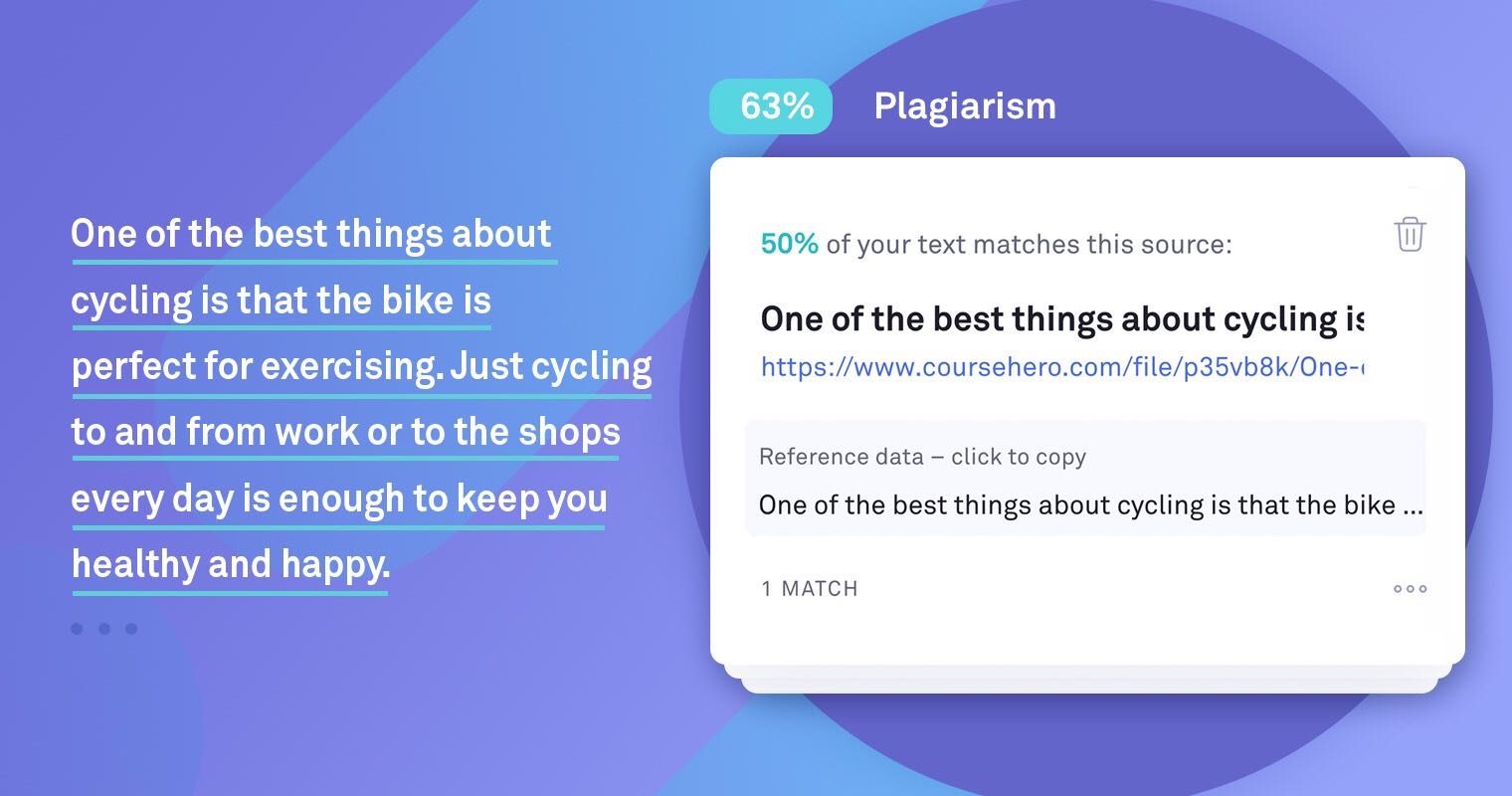 Since examples also play a big role in understanding the process and inspiring you to create your onboarding program, let's now proceed to the next section.
Examples of Customer Onboarding
Payoneer and onboarding emails
actiTIME and product tours
Pinterest and users' interests
Duolingo and gradual engagement
Wrike and webinars
To get you inspired and create an amazing onboarding for your new users, we've prepared several excellent examples from different platforms.
Payoneer and onboarding emails
Payoneer provides businesses, online sellers, and freelancers with a transparent payment platform. The service takes care not only of loyal customers but ensures a seamless experience for new users. It successfully implemented email campaigns to welcome new clients on board.
SendPulse saves you from sending emails to new customers manually. With Automation 360, you can create an email flow in advance and send it when a user performs an action you specified. For example, a purchase.
In the example below, you can see a welcome email to greet new users created with our service. A company sends an onboarding email and after some time offers a new subscriber to check out its latest articles.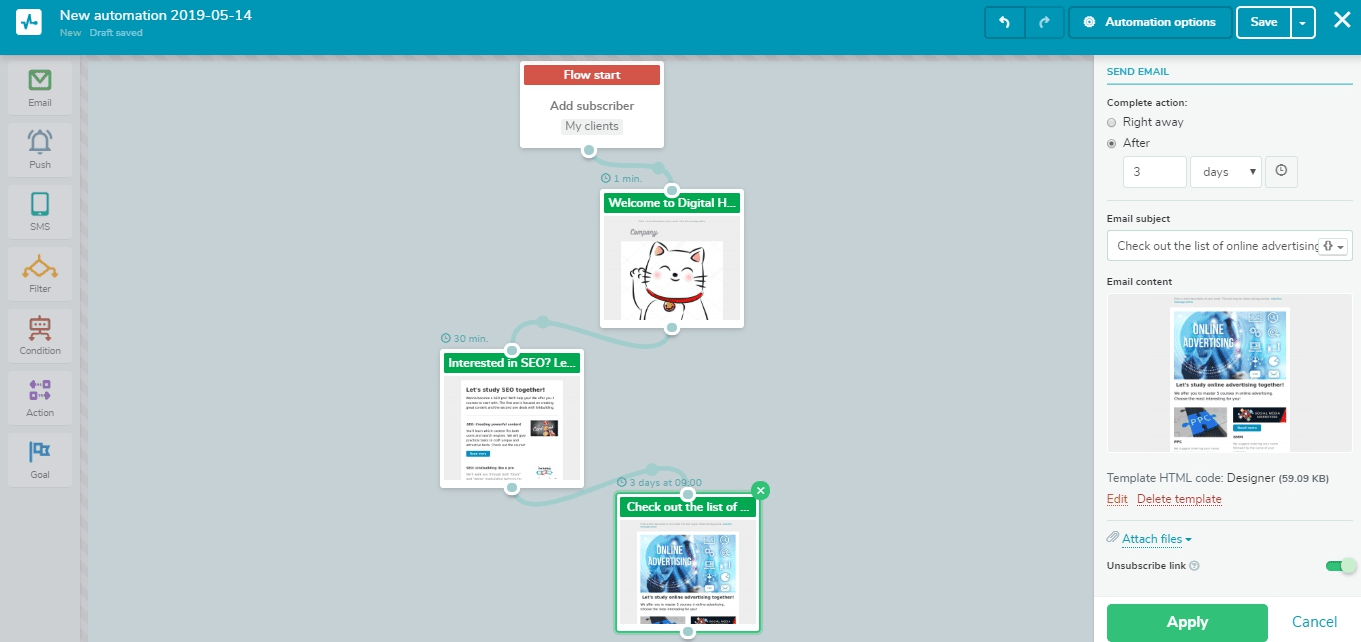 actiTIME and product tours
actiTIME is a great service for project management that enables managers to track the progress of their teams' work and time. The service provides newcomers with a short guide on its website and an introduction video. In this video, users can watch a brief overview of the actiTIME product.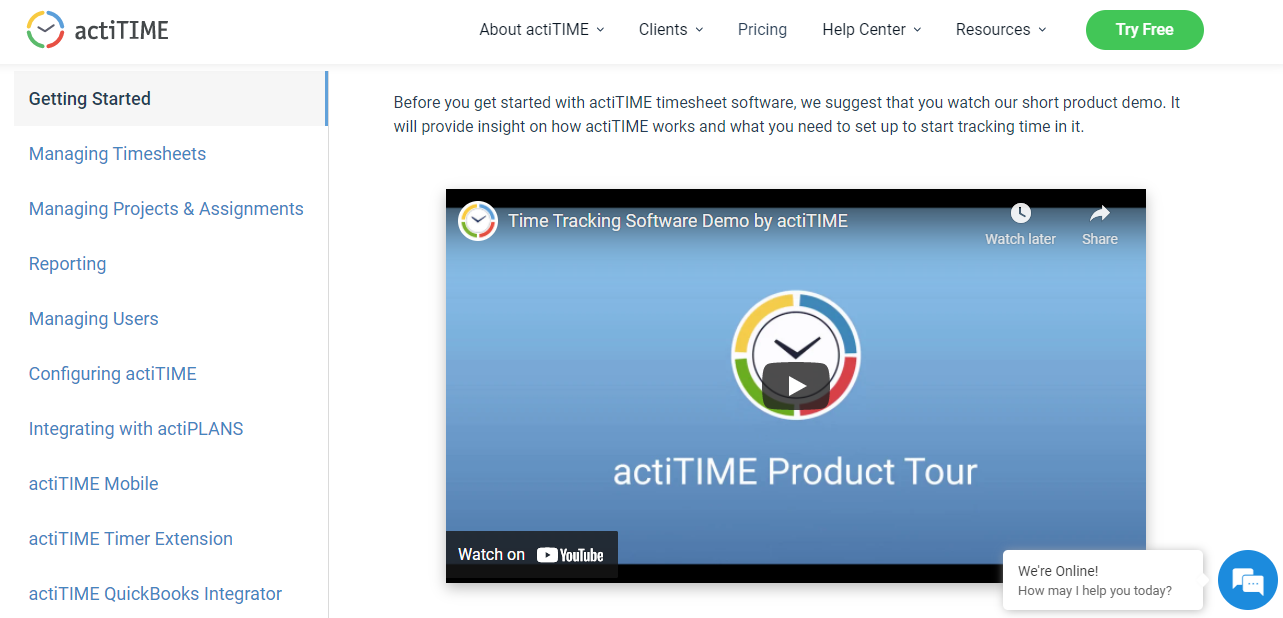 Pinterest and users' interests
The image-sharing service is a great example of an excellent onboarding process. After the registration, users are asked to answer several questions about their interests. The service works based on the categories users like the most. As a result, Pinterest provides users with everything they need — a perfect way to retain customers.
Duolingo and gradual engagement
This language-learning platform invites users to go through onboarding even before a signup form. Unlike many other services, Duolingo implements gradual engagement. It moves users through the app slowly and empowers them to experience the value of its platform first. Set your goals and choose your path to get started.
Wrike and webinars
This project management tool invites new users to get started with its webinars. Wrike offers four webinars where its clients can find out how the platform helps marketing teams and how to set up the service.
In a nutshell, brands spend time and effort to create a perfect welcome onboarding because it plays a great role in customer retention and turning users into loyal clients. The most amazing apps and websites ensure that users obtain an excellent user experience using their product, platform, tool, or service. With SendPulse, you can automate the onboarding process with email campaigns, Facebook, Telegram, and Whatsapp chatbots, web push, and SMS.
Resources:
This article defines the term, covers the importance of customer onboarding and how to create a customer onboarding strategy.
Here you'll find 5 great examples of user onboarding.
This is a guide to SaaS customer onboarding.
Last Updated: 26.08.2021