Real-time marketing is focusing on events, customer feedback, and trends on social media channels to create relevant interactions with the target audience in real-time. Marketers listen to customer needs through various listening tools to address them on time. It helps connect with prospects and customers, convey the brand's position, and drive conversions.
In this article, we'll uncover why real-time marketing is important and offer you to explore some strategies. We'll also provide you with some amazing examples of real-time marketing.
Why is real-time marketing important?
Companies able to connect with their target audience in real-time have advantages over those who only act based on a marketing plan. To connect with leads and educate them about a product, brands should be ready to interact with their potential customers in real time when they need recommendations, assistance, and help. Marketers use social media channels and listening tools to identify customer needs and address them quickly. People who receive instant help in direct messages, comments, or recommendations appreciate brands and show trust.
With real-time marketing, you'll be able to create relevant messaging and appropriate communication with your target audience that meets their needs, wants, and desires. You'll provide relevant and timely solutions to prospects' problems. Active social media presence allows companies to communicate with the audience and convey their brand position. It encourages brand awareness and builds relationships with customers, and trust. By planning your response to an ongoing event or trend, you'll have the chance to become more appealing to your customers because you understand their pressing issues.
Real-time marketing campaigns allow businesses to be relevant and respond to the latest news and things in the world. With their help, brands pay attention to people's words and needs and address their problems in real-time.
Now that you know why real-time marketing is important, it's time to reveal some great strategies to consider in your real-time marketing plan.
Real-Time Marketing Strategies
Using the strategies helps you make your steps more planned and efficient. We've prepared a list of things you should do to succeed in your real-time marketing. So let's explore them.
Use listening tools. To keep up with the trends, you need to set up Google alerts. You should be aware of the most relevant topics to come up with fresh and valuable materials for your audience. Scan your industry in Google alerts to see what's trending. Track the events of your competitors and their strategies. Find out what differentiates them from others so that people appreciate their work. Team up with influencers because they can help you disseminate information about your brand and become your brand advocates.
Hire a brand ambassador. Since trends can change quickly, you need to adapt and communicate the message fast. Let people know about your initiative from a public person. Besides conveying information to your audience, a brand ambassador develops awareness for your product, communicates with potential customers, and finds the best ways to present your brand. Your company will earn trust and build credibility.
Understand your customer's preferences. Before offering your product, explore your target audience's needs, communication channels, problems, and desires. It will help you connect with the right people at the right moment. Understand your buyer journey online to avoid annoying customers because of the irrelevant offering. Identify the right channels to contact prospects to make them feel convenient.
Now that you know the strategies, let's walk you through the examples. They will help you figure out how you should act when implementing real-time marketing.
Examples of Real-Time Marketing
We've prepared the best examples for you to find out how real-time marketing works. These examples will show how you can earn customers' trust and loyalty. Hope that these brands will inspire you to choose and develop a strategy for your business.
Taco Bell
Taco Bell demonstrates its eagerness to communicate with customers every day on social media. The well-known American fast-food company crafted amazing brand messaging for its real-time marketing campaign on Twitter. The brand's team is active online and responds to users' messages on Twitter twice an hour daily. Taco Bell's marketers are always happy to interact with consumers every day and reply to their comments.
The Ice Bucket Challenge
Everyone still remembers the ice bucket challenge in 2014 that created buzz and showed a high level of engagement. The challenge is an excellent example of a successful real-time marketing campaign. Many brands and opinion leaders participated in the viral challenge in 2014. A person had to pour a bucket of ice water over his head and challenge six other people to do the same or donate $100 to an ALS charity. The event was held to promote awareness of amyotrophic lateral sclerosis and raise money for ALS foundations.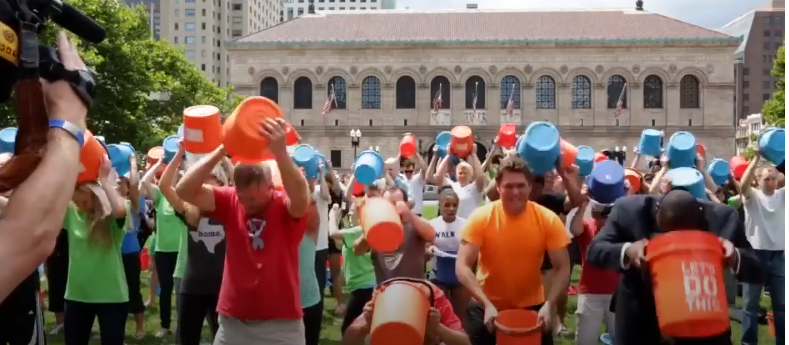 Congrats, now you know about the importance of real-time marketing and the benefits your company can reap after implementing it. Grab some inspiration from the examples and start interacting with your prospective customers and clients in real-time.
Last Updated: 22.03.2023