How to Create a Persistent Menu for an Instagram Chatbot
Use the chatbot menu to help users find the information they need. Create commands that trigger specific flows.
Unlike the greeting menu, the persistent menu is available to users all the time in the upper right corner of the chatbot window.
To create a chatbot menu, go to the "Menu" tab on the chatbot page.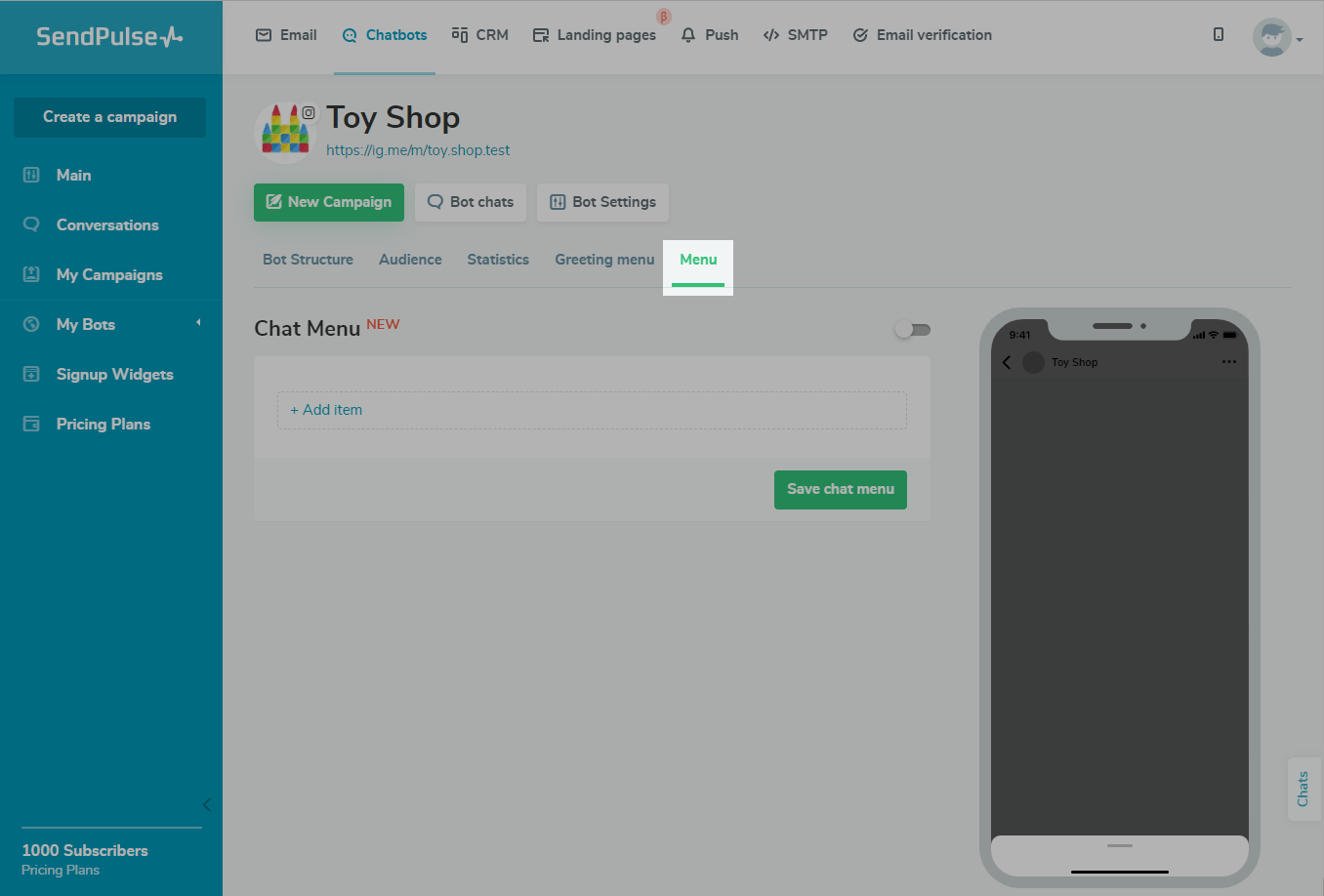 Click Add item.
Enter your element text. You can enter up to 20 characters and add emoji.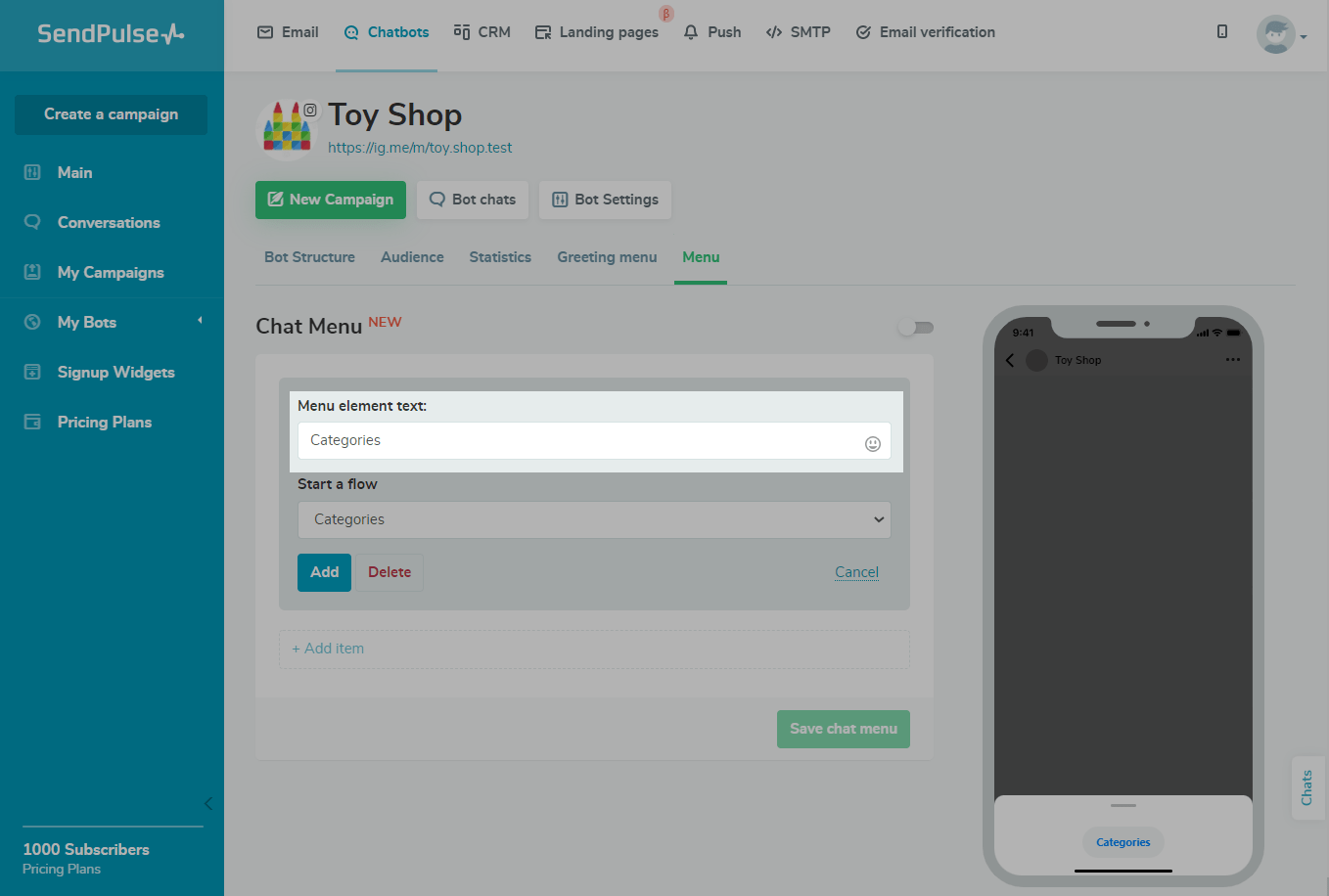 Select the flow that will start after clicking on a button from the menu list.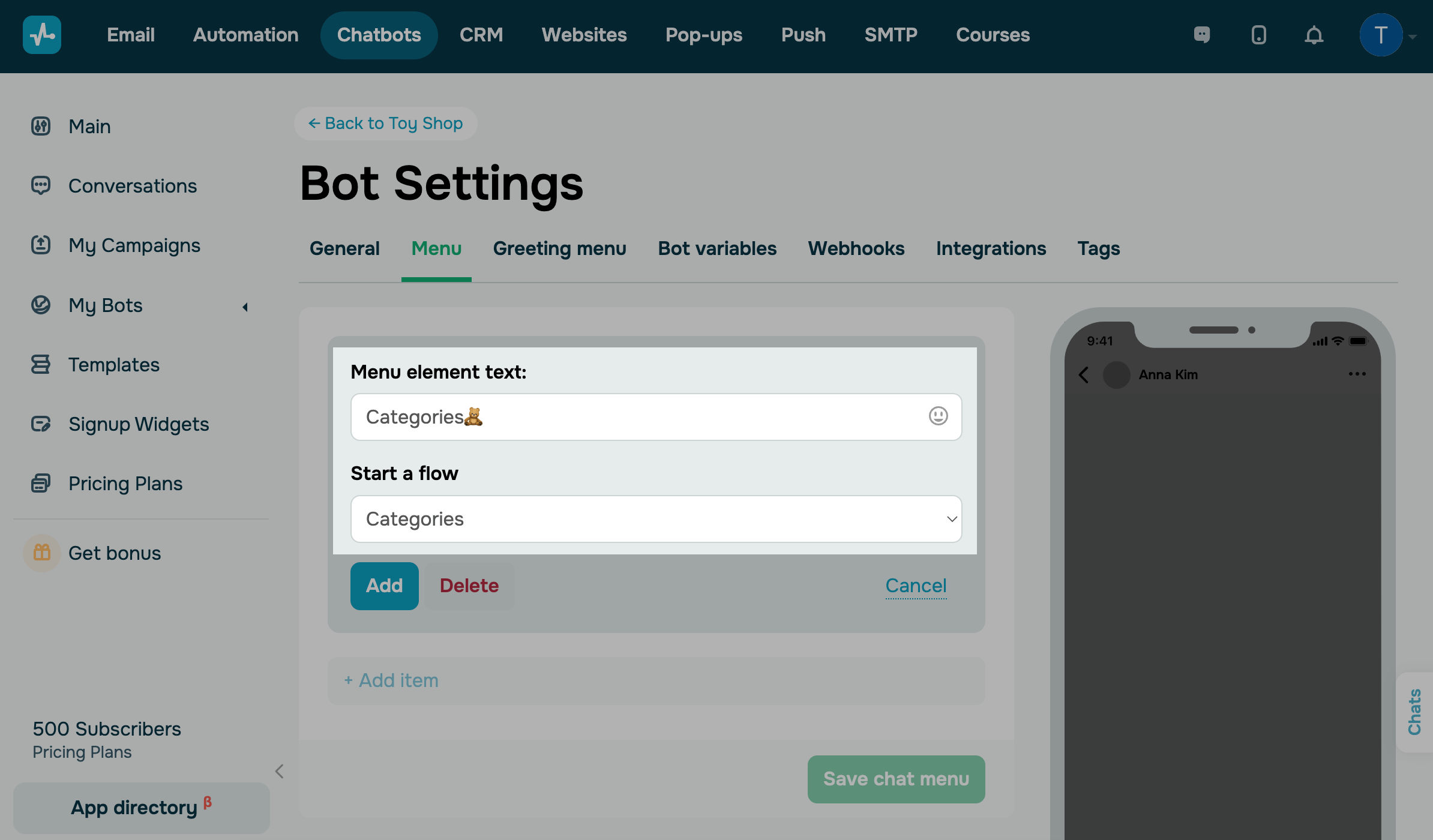 Click Add to add a command to the menu.
You can add additional elements by clicking Add item. After creating the commands, click Save chat menu to save the created elements.
You can add up to 10 menu items.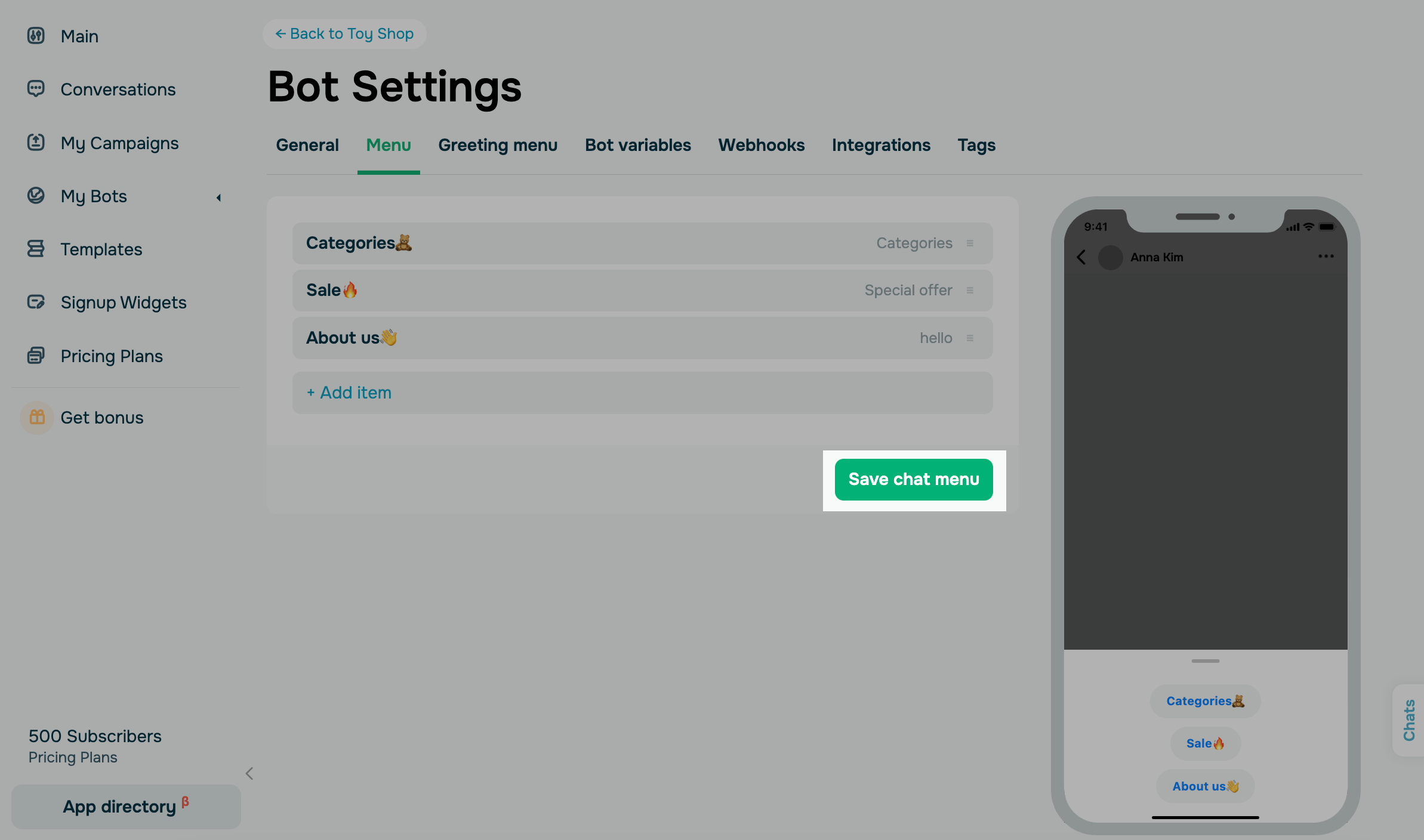 To activate the chatbot menu, move the toggle switch to the "On" position.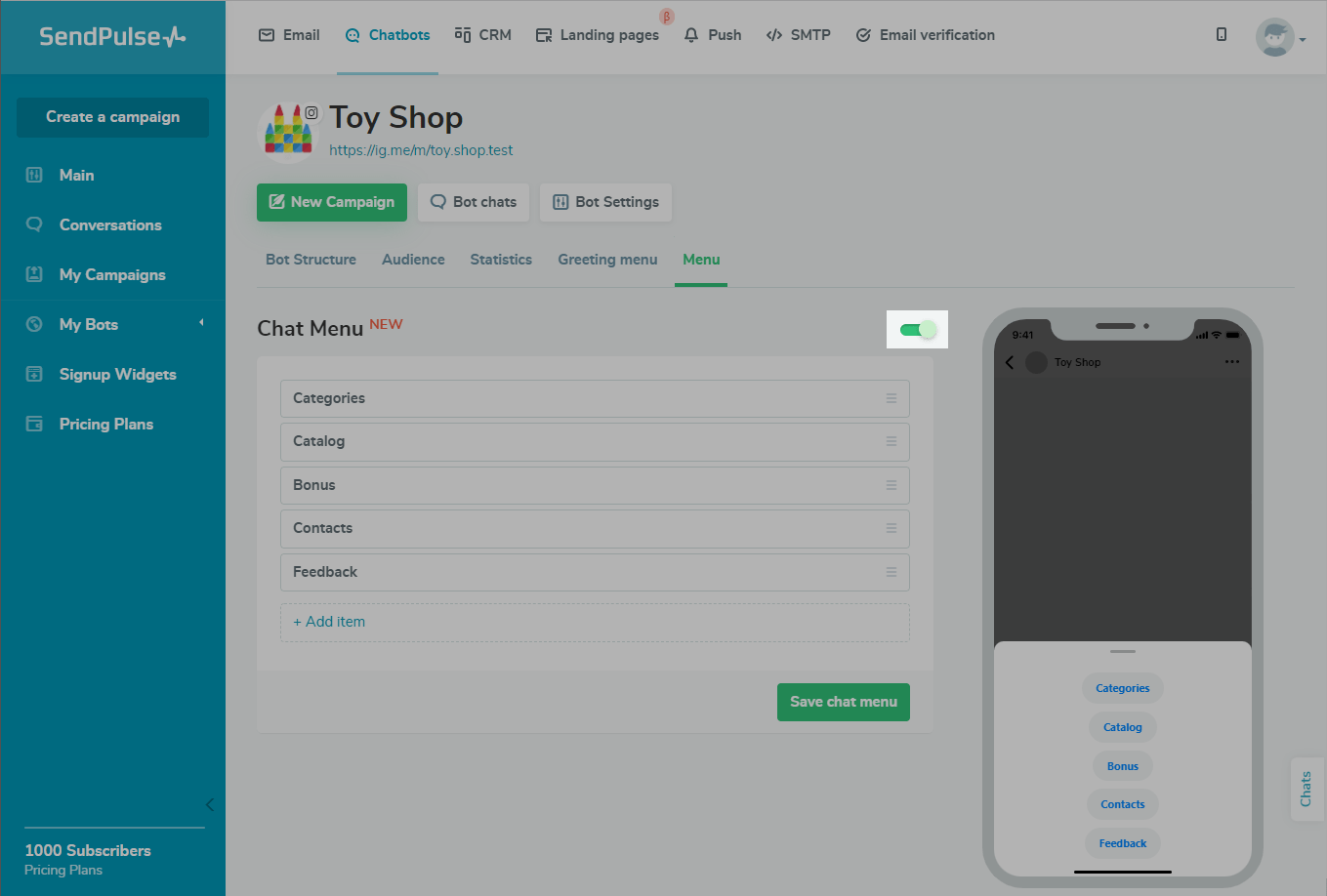 Your chatbot menu and commands are ready to use.
Go to Instagram DMs, and open your chatbot. A "hamburger" icon should appear in the right corner, and you can open the menu by clicking on it.
Please note that if the menu is not displayed, it means that you need to refresh your DMs. Go back to Instagram DMs, and pull to refresh.
Last Updated: 27.07.2023