How to Reset Permissions for Business Applications on Facebook
To enable integrations, Facebook creates a temporary token that allows applications to make changes to your page.
You get the first token when you create an Instagram or Facebook chatbot with SendPulse. The permission allows your chatbot app to send messages on behalf of your page. When the permission expires, the chatbot cannot fully operate — you will see a warning message that will indicate that you need to update your permissions.
Let's talk about two ways to update your permissions.
Regular Permission Update
To update your token, click on the "Refresh permissions" link in the warning message.
You can also update the token in the "Chatbots" > "Manage Bots" section. Find the chatbot in the list of connected bots. Select "Update Permissions" from the dropdown list.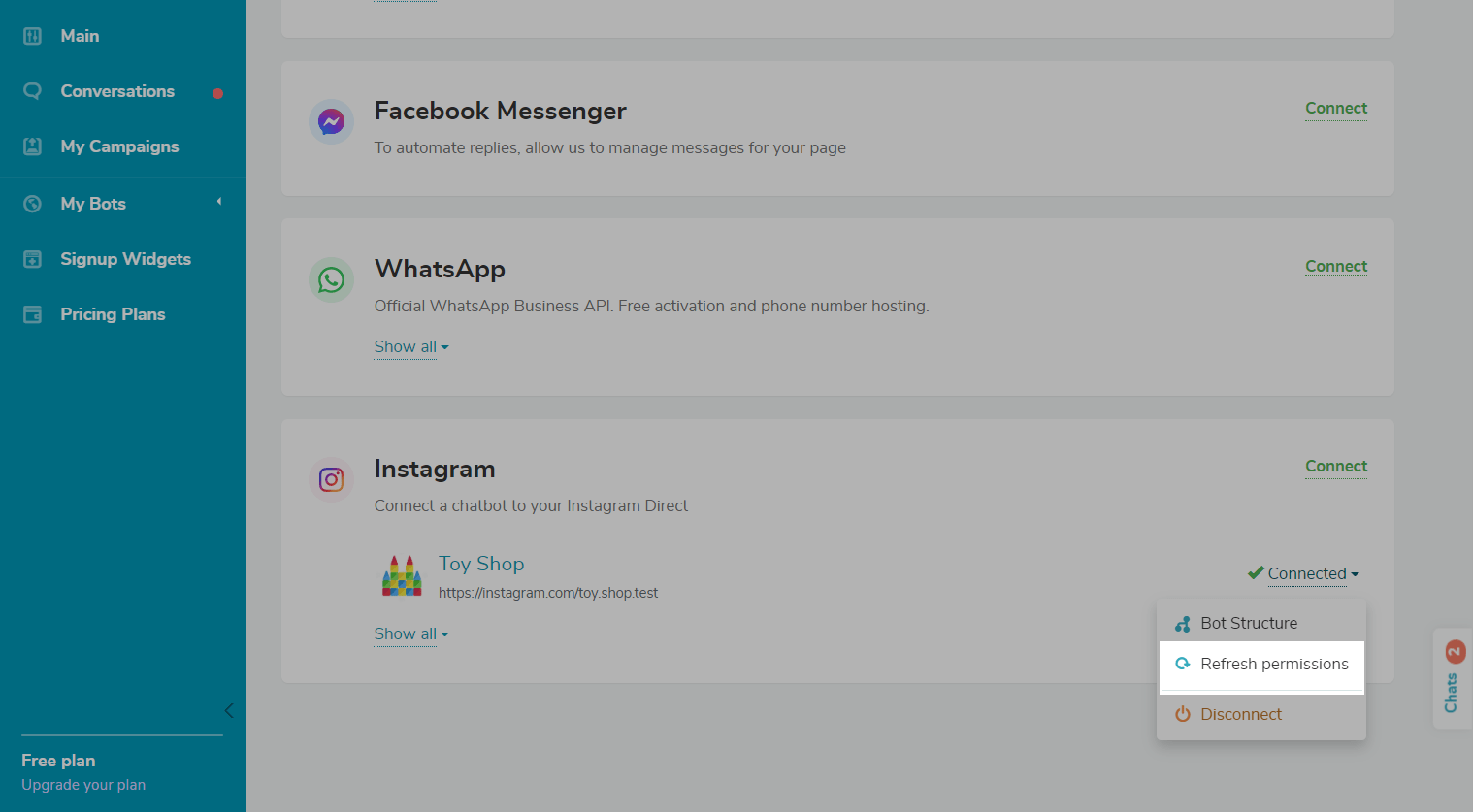 Click Continue as... or sign in to another Facebook account that is connected to your Instagram chatbot.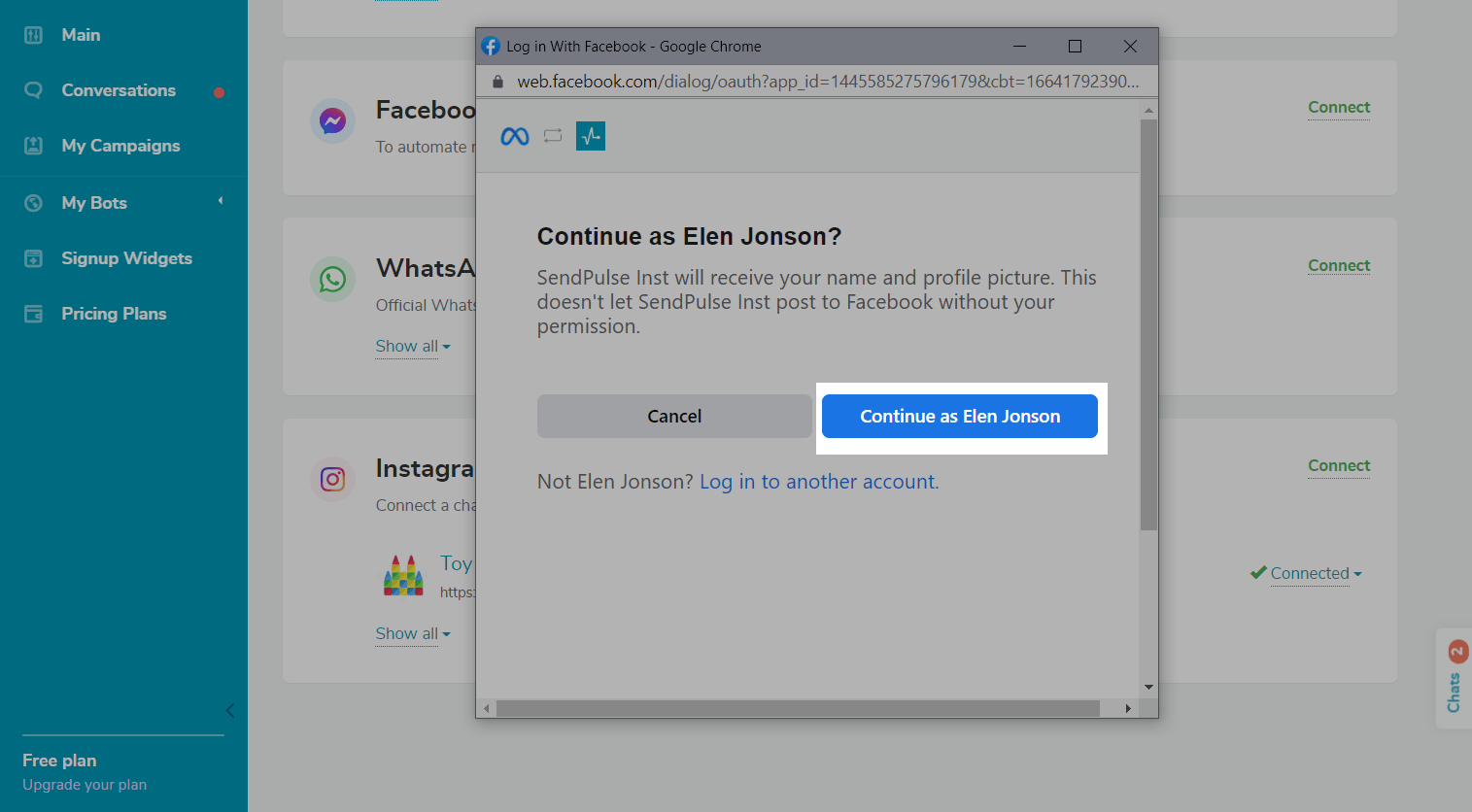 Once you update your permissions, you will be redirected to the bot management page.
Forced Bot Reconnection
If your Facebook token was not regenerated once you updated your permissions, you need to unlink your chatbot and reconnect it.
Unlink Your Bot in SendPulse
Go to "Chatbots" > "Manage Bots". Find the desired chatbot in the list of connected bots. Select "Unlink" from the dropdown list.
Delete the Application on Facebook
Go to the "Business Integration" setting on Facebook, and select the app. For a Facebook chatbot, search for "SendPulse" app in the list and for an Instagram chatbot, it will be "SendPulse Inst". Uncheck all the boxes next to the desired Facebook Page to which your сhatbot is linked. Click Save.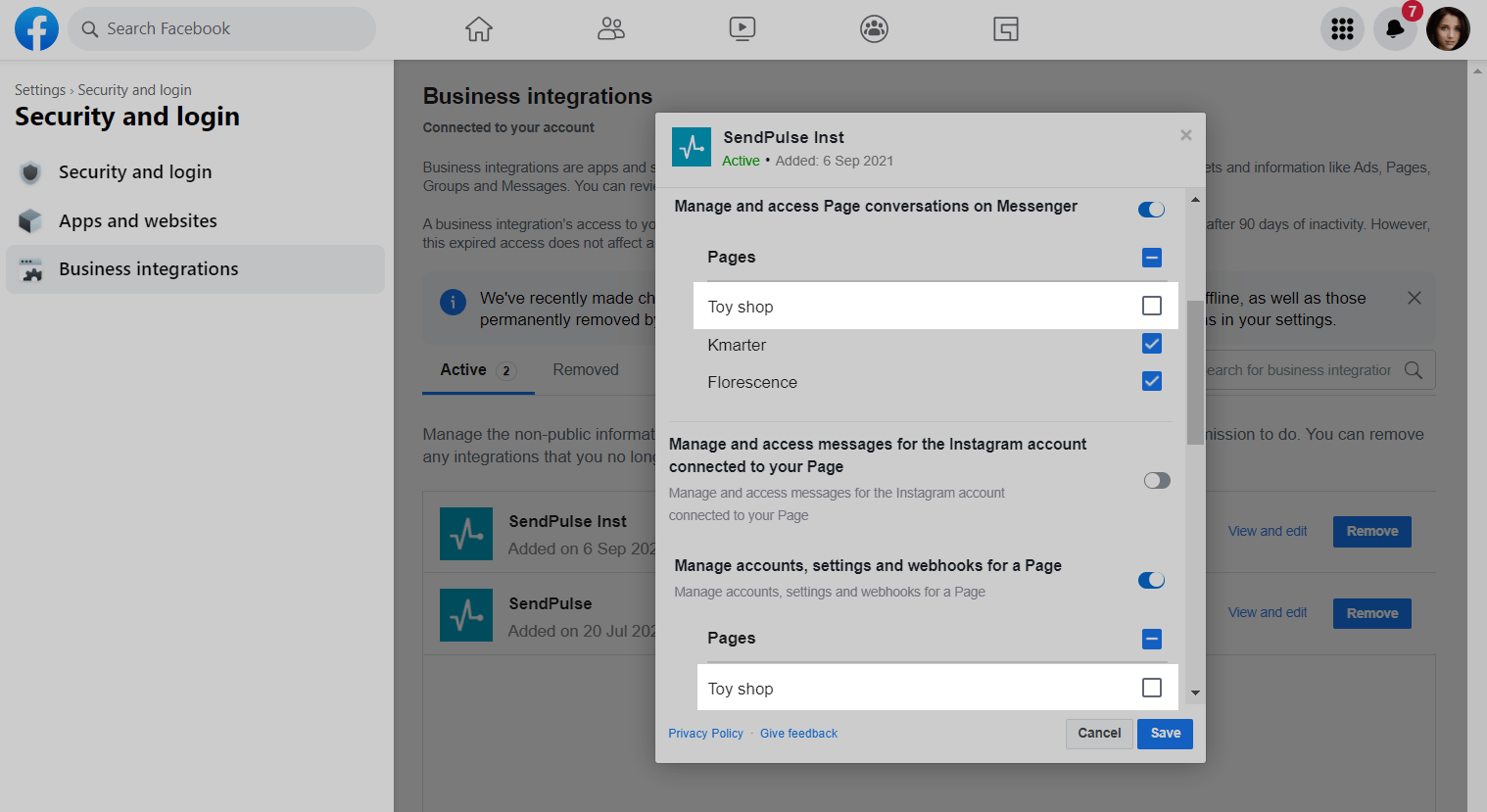 Connect Bot
Go back to your SendPulse account, go to the "Connect Bots" section, and connect the bot by following the prompts.
Read more: Step 2. Connect the bot to SendPulse.
Once you reconnect the bot and update the permissions, the warning message will disappear, and the bot status will change to Active.
Last Updated: 27.07.2023