How to Add a Sender Email Address
Available on a
paid
pricing plan
Your communication with students is established via email — students receive registration invitation, their login details, course start, and payment reminders, lesson updates, notifications about issued certificates, and so on.
By default, emails are sent from the courses@sendpulse.academy or courses@sendpulse.online email addresses, depending on the domain you used when creating the course.
You can add your email address and send emails from it. SendPulse generates your list of sender email addresses using the email addresses in your SMTP account.
Please note that volume limitations apply to the outcoming emails according to your SMTP pricing plan. We recommend that you estimate how many emails you send per hour and day and choose a pricing plan accordingly.
Read more about which emails are included in your SMTP pricing plan: Email Notifications Sent to Students.
Let's talk about how to add your sender address to the SMTP service and select it to send emails to your course students.
How to Add a Sender Address to the SMTP Service
Go to the SMTP section, fill out the user form, and wait for the form to be approved if you have not yet activated the SMTP section.
Learn more: How to Get Started with SMTP.
After activating the profile, you will receive a confirmation email, and the "Your profile is being moderated" message will disappear from your account.
To add an additional sender address, click on "SMTP settings," and go to the "Tracking" tab. Click Add a "FROM" email address.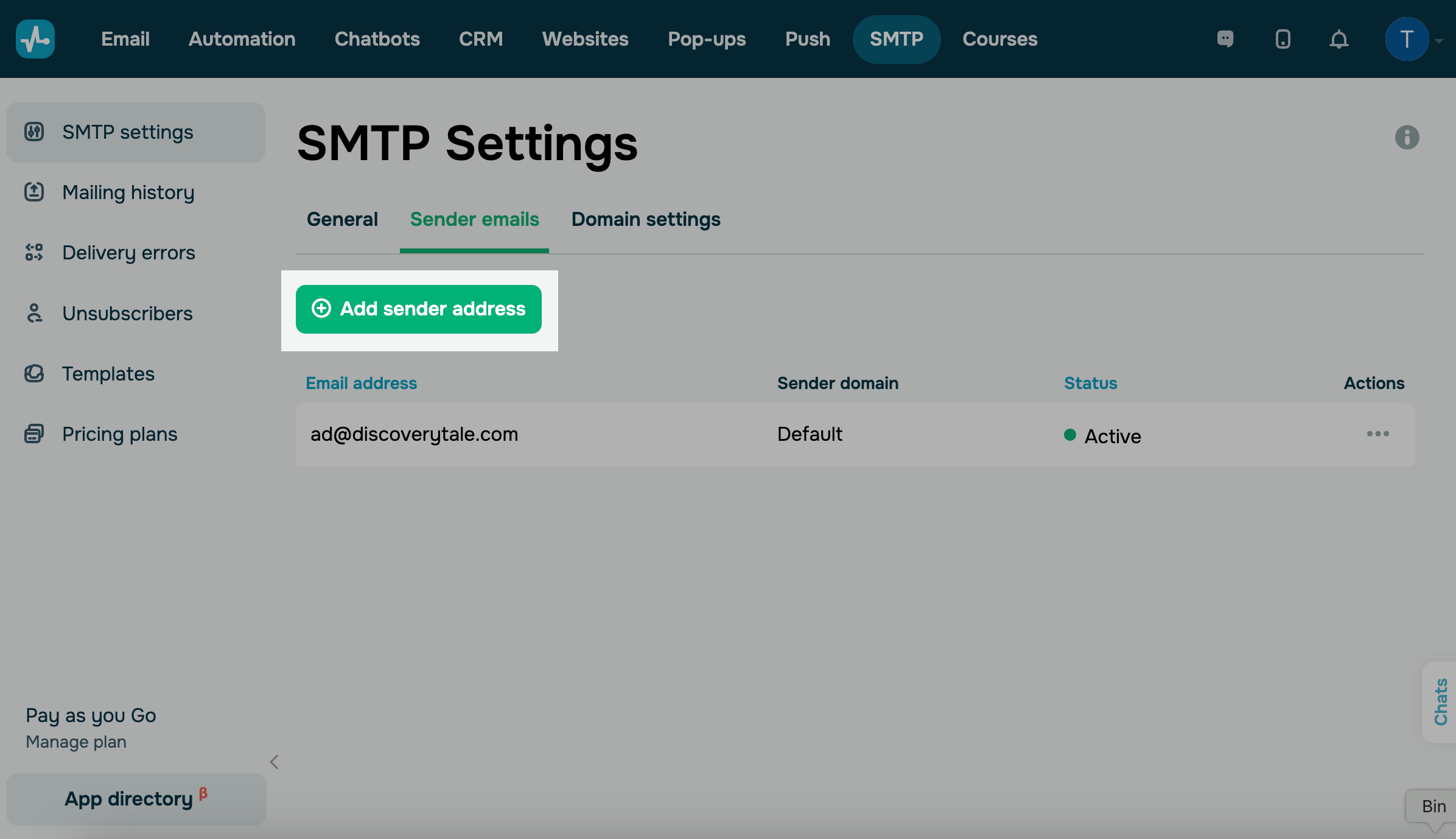 Enter a sender address on the corporate domain, and you will receive a confirmation email to the specified email address.
Your new email address will appear on the list of available domains after the confirmation.
You can add as many email addresses or domains as your SMTP plan allows. 
For example, you can add up to two sender addresses on the free plan. However, on the "Monthly subscription 25,000" plan, you can add an unlimited number of sender addresses on five domains.
To improve your email deliverability, we recommend that you also configure DKIM and SPF for this domain.
Learn more: How to Configure DKIM for SendPulse SMTP and How to Create an SPF Record.
How to Add a Sender Address to a Course
Go to the desired course in the "EDU" section > "Settings" tab. In the "Sender's email address" setting, select the desired address.
Please note that in order for the desired email address to be displayed in the senders' list, you need to add and confirm it using the SMTP service as described in the first step.
You also need to add a custom domain in the site settings. You cannot add your corporate email address without adding your domain to the course registration page and student account.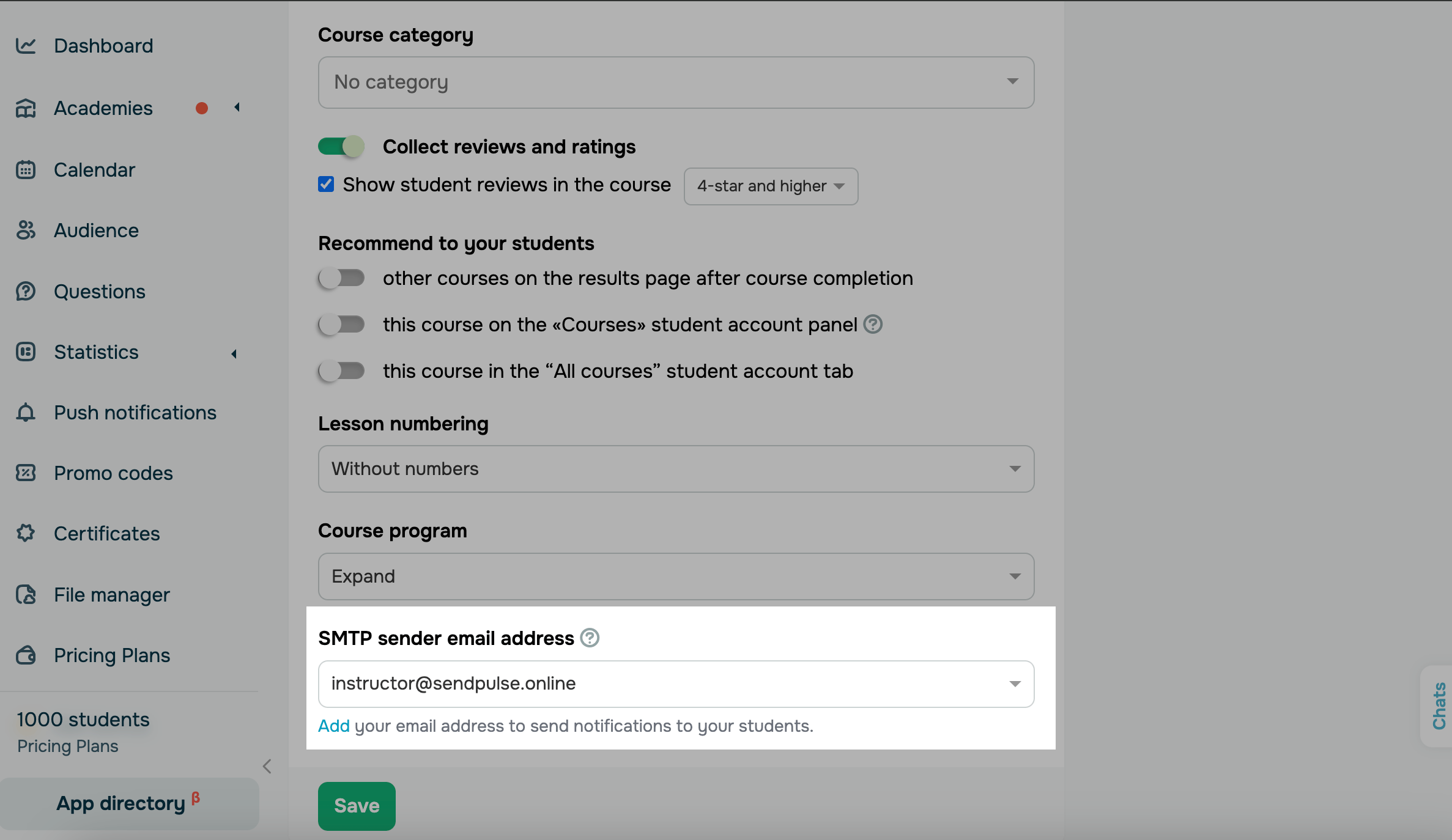 Last Updated: 27.07.2023