How to Create an SPF Record
An SPF record is a list of servers that can send emails from your domain, and how to process emails sent from other servers. You can add an SPF record to your domain host.
How to Find an SPF Record in Your SendPulse Account
In the "SMTP" section, open the "SMTP Settings" page.
The SPF record is on the "General" tab.
Let's Create an Example SPF Record with GoDaddy
Step 1. Choose your domain
Log in to your GoDaddy account and click on the domain for which you want to modify the records.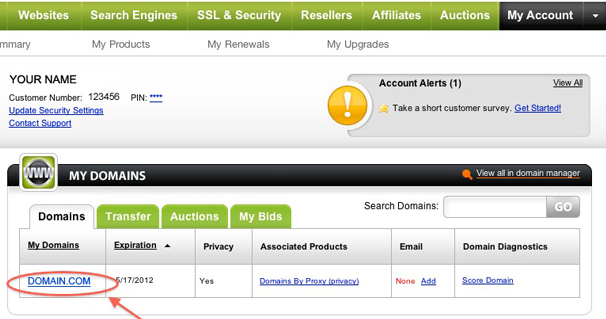 Then, Launch the DNS Manager.

Step 2. Create a new TXT record
Scroll down to the "TXT (Text)" section.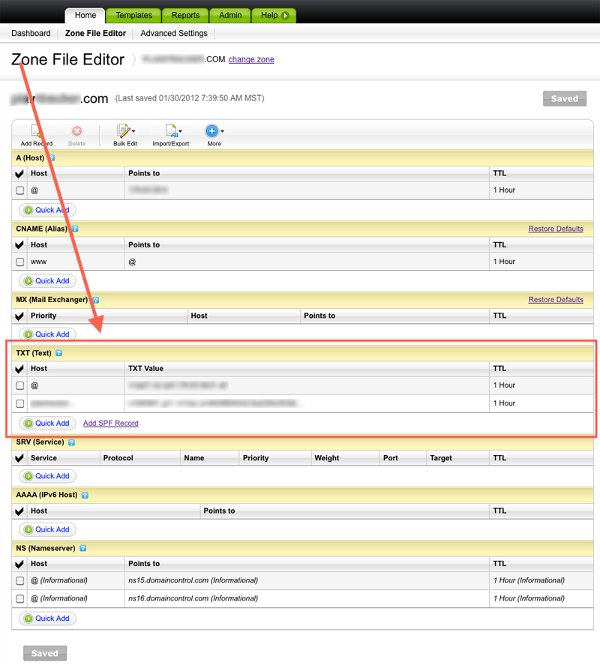 Click the "Quick add" button and create a new TXT record.
Step 3. Add a name for the record
In the "Host" field enter "@" or leave it empty. Some providers may require the name of your domain here.
Step 4. Add the value record
Put the SPF record from the SendPulse account into the "TXT Value" field.
If you send emails through other SMTP servers as well, add IP addresses of all servers into the SPF-record.
Note, you can only have one SPF record per domain. If you send emails through other SMTP servers as well, add the IP addresses of all the servers in the existing SPF record.
Example: v=spf1 include:_spf.google.com include:mxsmtp.sendpulse.com +a +mx ~all
Click the "Save Zone File" button at the top of the page.
Last Updated: 10.12.2020