How to Export Contacts
You can export contacts manually to your mailing list for bulk or automatic email campaigns.
Go to the "Contacts" section. You can use the contact filter or set the display of contacts to 10, 20, or 50 contacts per page to copy all of the contacts from the selected page.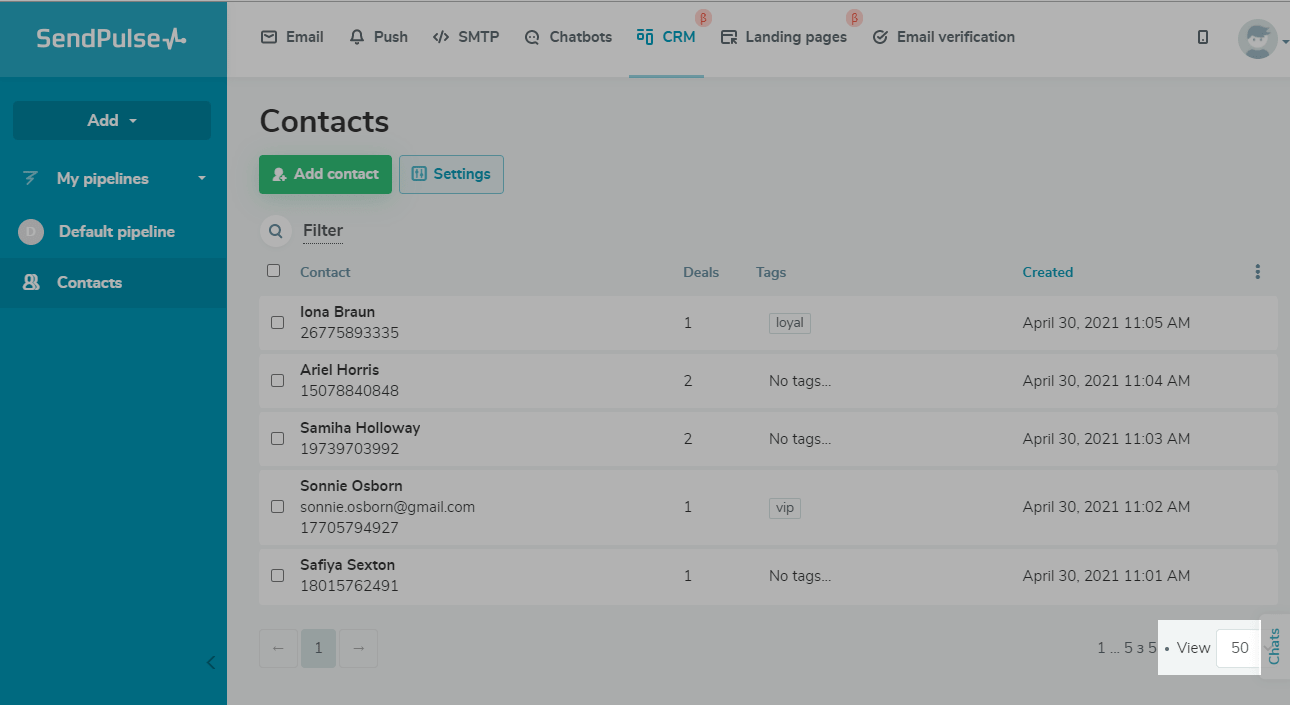 Mark the contacts you need and click Copy.
Select the mailing list you want to copy contacts to. You can transfer them to an existing list or create a new one.
You can transfer additional variables and configure corresponding CRM fields with variables in your mailing list.
Opposite each field, select the option "Create a new variable," "Do not add a variable," or select an existing variable with the required type in your mailing list.
After setting up the export, click "Copy" to start the export. All of the selected contacts will be transferred to the selected mailing list in the background. 
Last Updated: 03.08.2022