How to Add Website Metadata
You can configure additional information for each site page and improve your site's indexing and search results.
Learn more: "How to Index a Site on Google."
Go to the desired site. Next to the page that you need to add metadata for, select "Settings" from the dropdown menu.
Go to the "SEO" tab.
How to Add a Page Title
Please note: to save your settings, click the Save button before closing the tab.
The <title> tag informs users and search engines about the page's content.
The entered title will be displayed for users in the search results, in the name of the browser tab, in the name of the page when sharing, and in the name of the saved tab or page in the browser or on the user's desktop.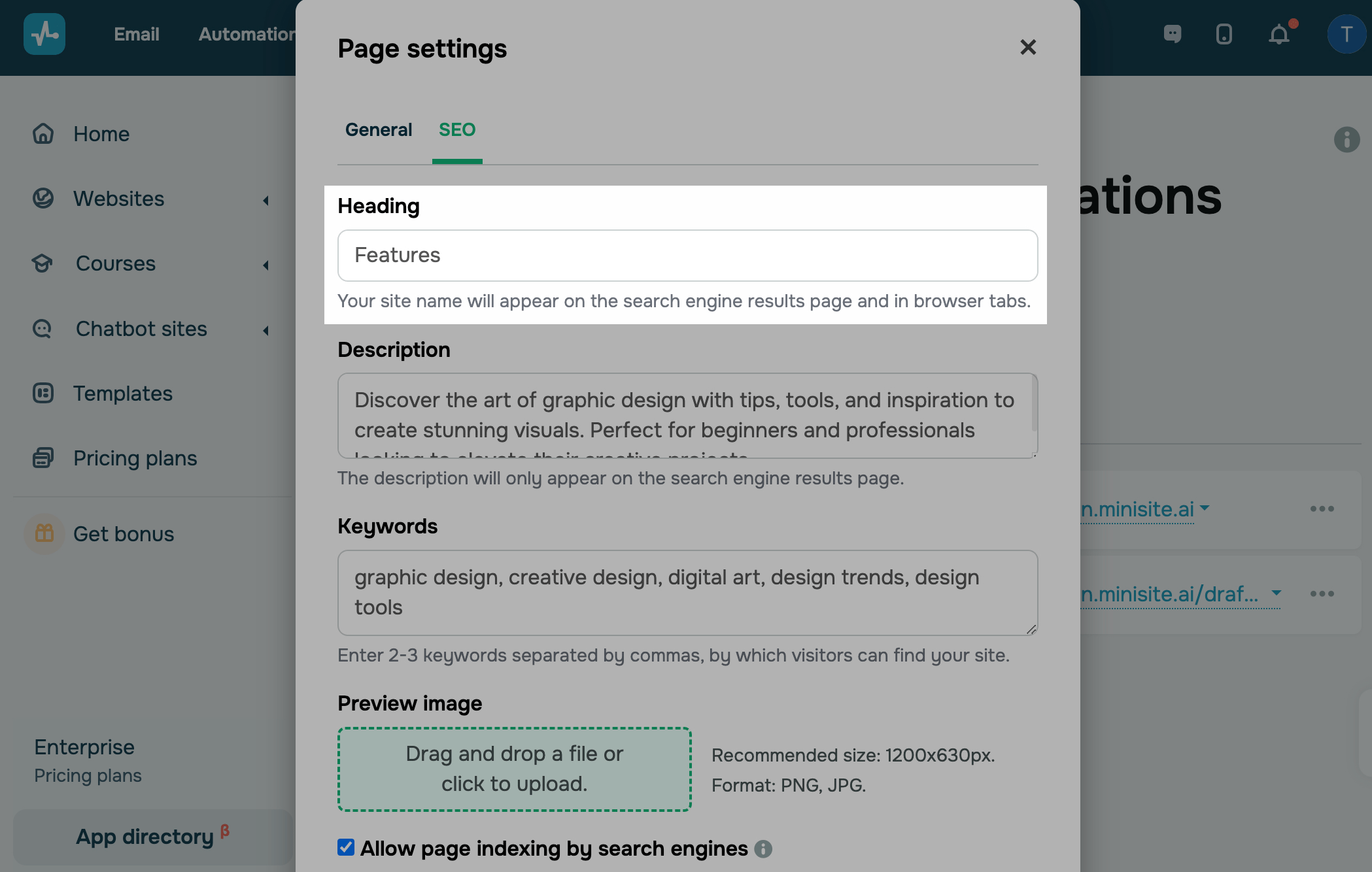 How to Add a Page Description
The <meta description> tag contains key information about your page and gives users and search engines a more advanced understanding of the content.
The description will be displayed to users on the search engine results page (if other text inside the page has not been indexed) and in the page description when sharing.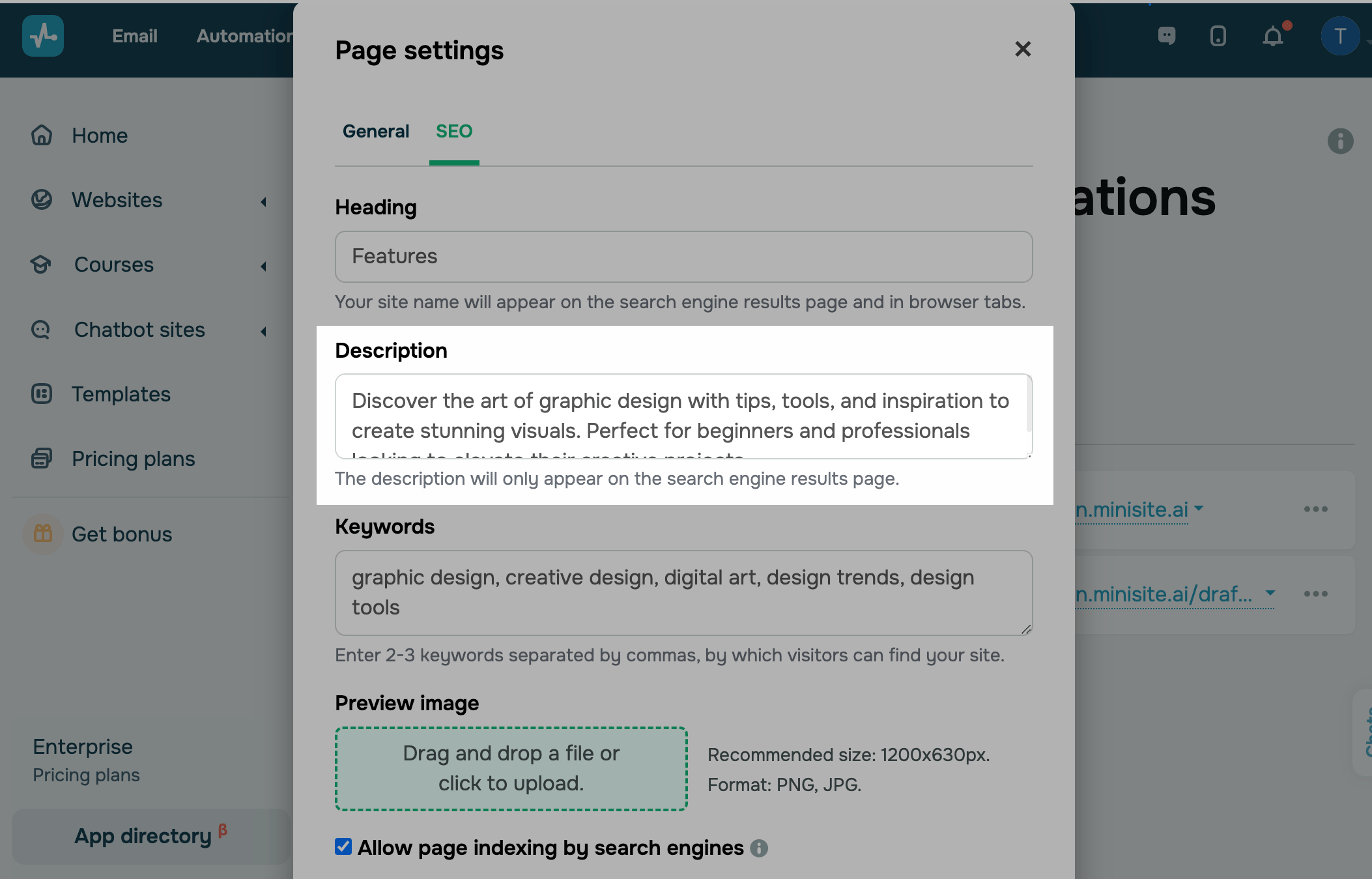 How to Add Keywords
Keywords are individual words or combinations of words that characterize the meaning of a site or a separate page. They help search engines understand what a page or site is about.
Look for keywords that users are more likely to use to search for information or products, analyze the content of your page for compliance, and enter these words separated by commas.
How to Add a Preview Picture
A preview image will be displayed when sharing a link to your page and will serve as a visual addition to the preview of the website content.
Please note: if an image for preview is not selected, by default, the first image on the site is displayed during sharing.
Last Updated: 31.10.2023