A thank-you email sets the tone for effective communication with your audience. Welcome the newcomers and tell them about your advantages immediately. With Automation 360, you only need to set the email sending once, and we'll take care of the technical side of things. Sending a thank-you email takes two steps — follow the guide.
Create an Event
Go to "Automations" and choose "Events manager."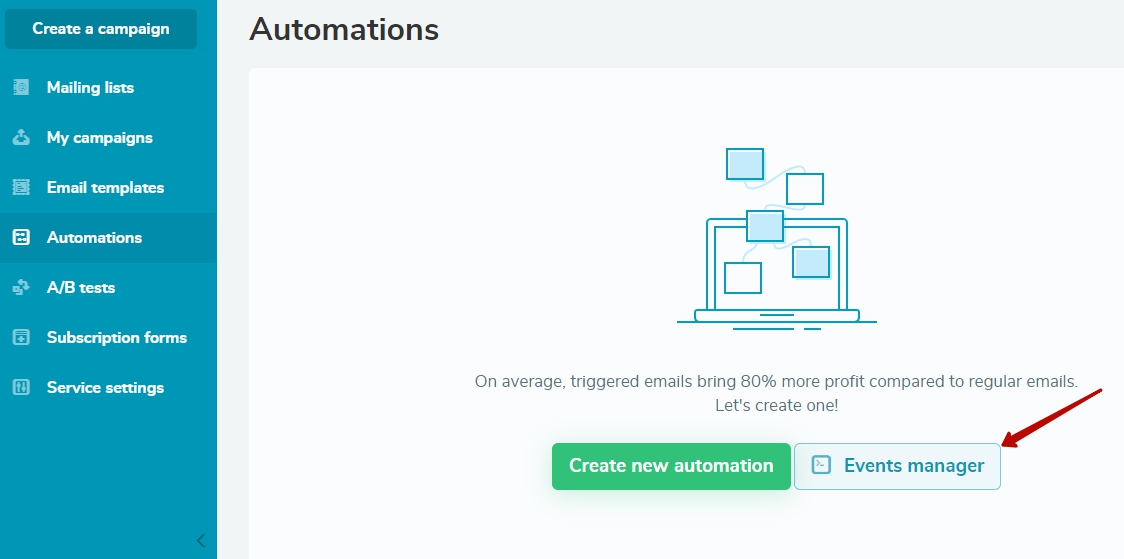 Click "Add new event."
Select "Registration."
Here you can add, delete, or edit variables. You can insert all the variables in the message template or SMS, filter by them, and so on.
After you set variables and add the event, the unique URL or ID will be generated for you.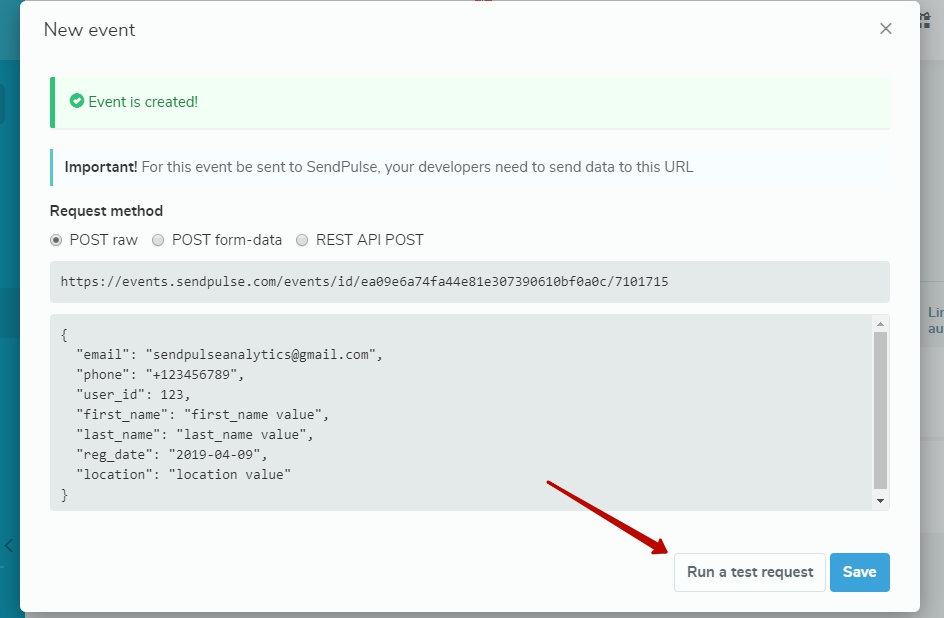 To send your event — request this URL.
Create an Automation Flow
You can do that in the "Automations" section.
The settings panel of the automation flow will open after you click the "Create new autoresponder" button.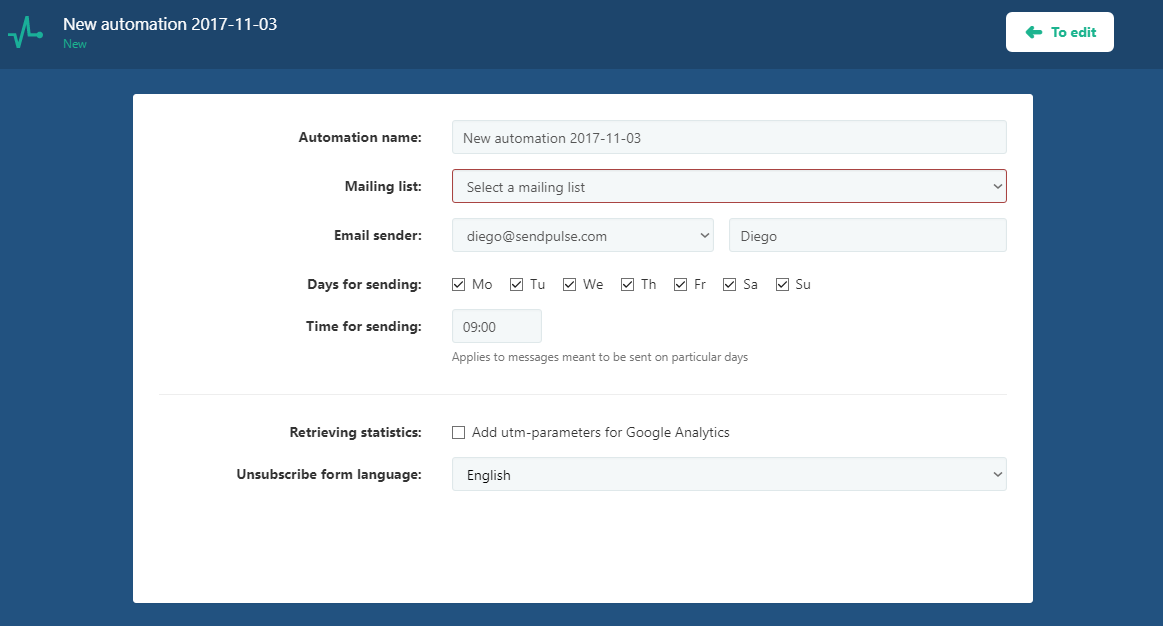 Name the automation flow, select the sender name and address, specify the time and day for sending, and determine the unsubscribe form language. 
After you make all the necessary settings, click the "To edit" button in the upper right corner of the screen.
You will be redirected to the constructor page. The first thing to do is to select the event that will start the flow. In our case, this is the "Registration."
Then, you can create the automation flow you need. Let's say an email will be sent first. To do this, drag the Email icon from the left part of the screen to the center.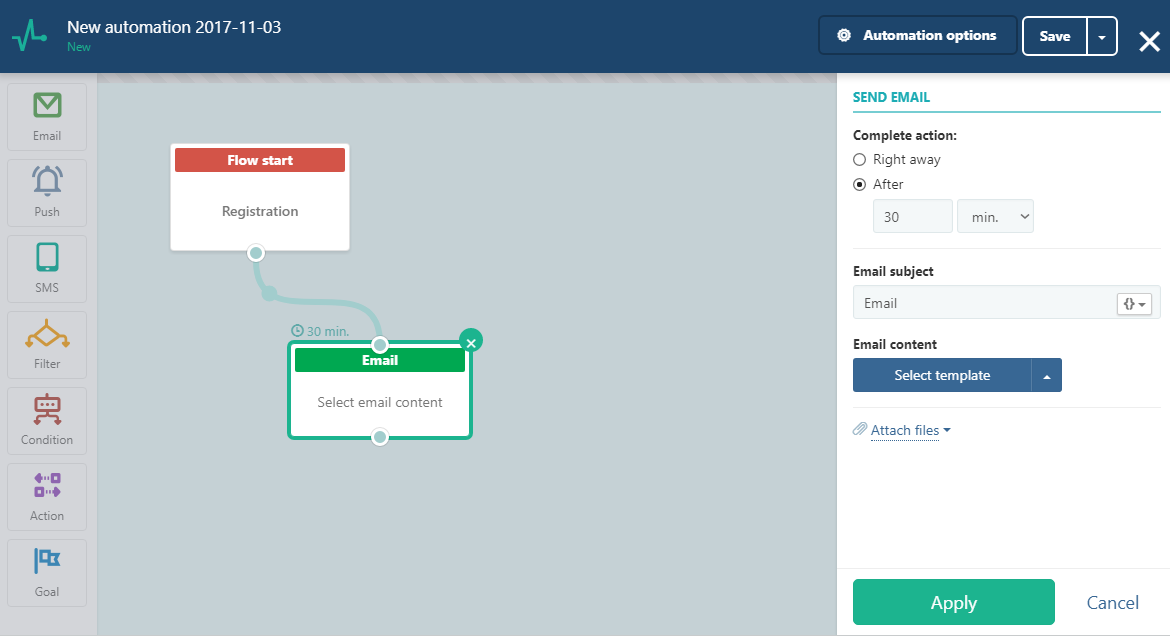 You will be asked to set the email campaign:
Specify how soon the email will be sent after the event triggers.
Choose the subject line.
Choose the email template.
You can use the variables that you specified when creating the event in the template.
Attach files (if necessary).
After the data is entered, click "Apply."
Next, if you wish, you can add an unlimited number of blocks (email, SMS, and web push messages).
If you have finished the automation flow construction and are ready to launch it, click "Save and launch." If you want to leave it not started, click "Save and exit."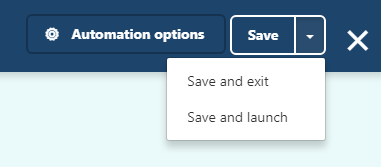 Last Updated: 14.04.2020